A Russian scientist stationed at a remote outpost in Antarctica was arrested and hit with attempted murder charges for allegedly stabbing his colleague who continually spoiled the endings of books.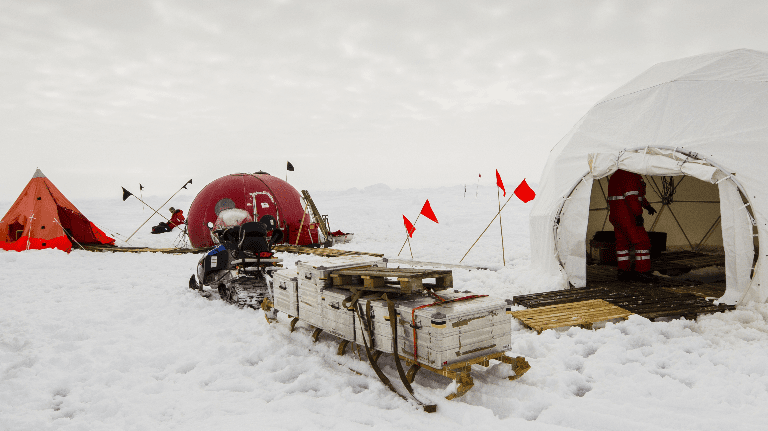 Scientific engineer Sergey Savitsky is accused of stabbing his co-worker, a welder named Oleg Beloguzov, with a kitchen knife in his chest. The scientist reportedly became enraged because Beloguzov kept telling him the endings of books he wanted to read later.
In case this situation wasn't strange enough, Savitsky is also the first man to be charged with attempted murder in Antarctica, according to the Sun.
The men had previously spent four harsh years at Russia's isolated Bellingshausen station King George Island, part of the South Shetland island group.

Russian investigators are probing a version of events in which both men became avid readers to pass the lonely hours in the remote facility.

But Savitsky had become enraged that Beloguzov "kept telling his colleague the endings of books before he read them".

The wounded man was evacuated to Chile with a knife injury to the chest.

His heart was injured in the attack and he was admitted to the intensive care unit of a hospital but his life is understood not to be in danger.
This story sounds like it was ripped right from the Twilight Zone, but at the same time, I understand what happened here. These two men spent four difficult years together in isolation, and who doesn't hate spoilers? I mean, seriously, we've all been there, right?
I've never been so angry about a spoiler that I'd attempt murder, but I've also never been marooned in Antarctica… or even in Russia, for that matter. Savitsky should not be let off the hook, but it's well understood that isolation from people and society can do damage to any person's psyche.
It's also important to note that the attack may have been fueled by alcohol, and that Savitsky has expressed remorse over it. Even those who managed the scientific expedition can't seem to explain what happened here.
Alexander Klepikov, deputy director of the Arctic and Antarctic Research Institute, told Komsomolskaya Pravda: "They are both professional scientists who have been working in our expeditions, spending year-long seasons at the station.

"It is down to investigators to figure out what sparked the conflict, but both men are members of our team."
He's right. It is up to investigators to find out what happened, and hold Savitsky accountable if that is the appropriate course of action. I fully support this investigation and, if Savitsky goes to prison, I hope his fellow prisoners don't forget their etiquette on spoiler alerts.
Yours in Reason,
David Gee