Some of you may remember that I broke the story involving two new allegations of sexual misconduct against astrophysicist Neil deGrasse Tyson. Well, now these claims are being investigated by producers at Cosmos, according to the Associated Press, Deadline, and Hollywood Reporter.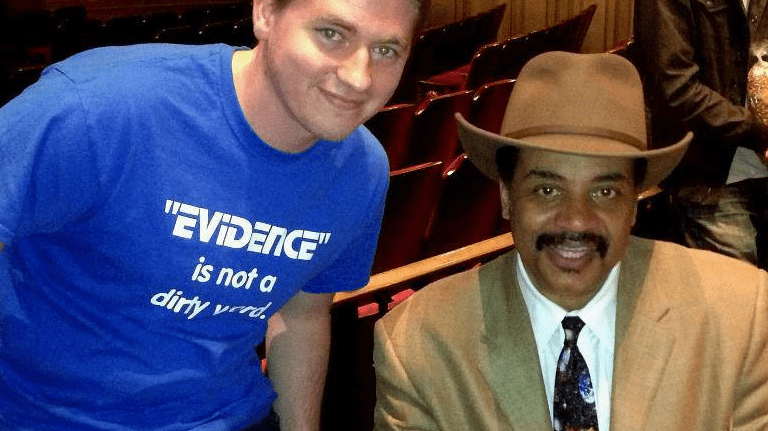 Specifically, AP noted that Tyson's alleged behavior will be probed by Fox and National Geographic.
Patheos.com published accounts Thursday from two women who say that Tyson behaved in a sexually inappropriate manner with them. Tyson was host of "Cosmos" on Fox in 2014 and a new edition of the series was to air on National Geographic next year.

Tyson has not commented publicly and an email request for comment to his representative was not immediately returned.

In a statement the producers of "Cosmos" said: "The credo at the heart of 'Cosmos' is to follow the evidence wherever it leads. The producers of 'Cosmos' can do no less in this situation."

They said they will conduct a thorough investigation. Meanwhile Fox and National Geographic said Friday evening that they only recently learned of the allegations and were reviewing the allegations.
It's hard to believe that the producers are just learning about this, because I've been reporting on at least one of the allegations for more than a year. Still, it's nice to see they are willing to investigate and follow the evidence wherever it leads, which is all I've ever wanted from any of this.
I don't know whether this is a good-faith investigation, or something they're doing for public relations reasons, but the stories are out there, so I feel I've done my job. I used my platform to amplify the voices of two women who wanted to come forward to report inappropriate behavior, and I'm happy about that.
Of course, there are still people who doubt my abilities as a journalist, and even those who doubt that these women are telling the truth, but I won't hold that against them. It's perfectly natural to be defensive of someone you hold in high esteem – I felt that way at first, too – but you can power through it.
I'm not saying anyone should immediately decide Tyson's guilt. In fact, that would be just as bad as assuming his complete innocence regardless of the facts laid out in front of you. What I am suggesting is that we let these women tell their stories, and investigate what we can.
As for Tyson, he has yet to respond to any reporters who requested comments on this story. I have a feeling that he'll have to address this sooner rather than later, though.
Yours in Reason,
David
PS) Some of you have asked how to support my work. You can do that here.