Neil deGrasse Tyson has finally responded to sexual misconduct allegations raised by three separate women spanning several years.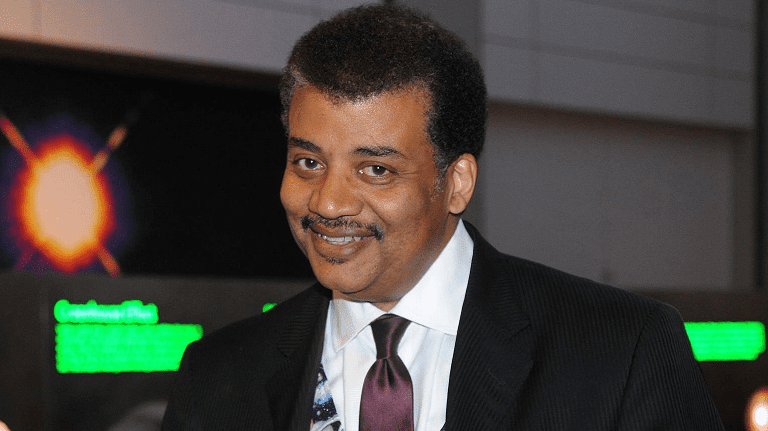 I reported on testimonies from Dr. Katelyn Allers, who says Tyson touched her inappropriately after a photo op, as well as his former assistant Ashley Watson, who claimed he made her uncomfortable with sexual advances.
Tyson admitted to the veracity of Watson's claims, saying in a lengthy Facebook post that she confronted him and quit after an awkward night at his apartment.
She is a talented, warm and friendly person — excellent traits for morale on a high pressure production. Practically everyone she knows on set gets a daily welcome-hug from her. I expressly rejected each hug offered frequently during the Production. But in its place I offered a handshake, and on a few occasions, clumsily declared, "If I hug you I might just want more." My intent was to express restrained but genuine affection…

In the final week of shooting, with just a few days left, as a capstone of our friendship, I invited her to wine & cheese at my place upon dropping me off from work. No pressure. I serve wine & cheese often to visitors. And I even alerted her that others from the production were gathering elsewhere that evening, so she could just drop me off and head straight there or anywhere elsewhere. She freely chose to come by for wine & cheese and I was delighted. In the car, we had started a long conversation that could continue unabated. Production days are long. We arrived late, but she was on her way home two hours later.

Afterwards, she came into my office to told me she was creeped out by the wine & cheese evening. She viewed the invite as an attempt to seduce her, even though she sat across the wine & cheese table from me, and all conversation had been in the same vein as all other conversations we ever had.

Further, I never touched her until I shook her hand upon departure. On that occasion, I had offered a special handshake, one I learned from a Native elder on reservation land at the edge of the Grand Canyon. You extend your thumb forward during the handshake to feel the other person's vital spirit energy — the pulse. I've never forgotten that handshake, and I save it in appreciation of people with whom I've developed new friendships.
As for Dr. Allers, Tyson similarly admitted that he was likely guilty of searching "under the covered part of her shoulder" while admiring a planetary tattoo.
A colleague at a well attended, after-conference, social gathering came up to me to ask for a photograph. She was wearing a sleeveless dress with a tattooed solar system extending up her arm. And while I don't explicitly remember searching for Pluto at the top of her shoulder, it is surely something I would have done in that situation.
When it comes to Tchiya Amet, who leveled the most serious allegation against Tyson, he admitted to "dating" her but denies the rape claims she has been putting out there for several years.
While in graduate school I had several girlfriends, one of whom would become my wife of thirty years, a mathematical physicist — we met in Relativity class. Over this time I had a brief relationship with a fellow astro-graduate student, from a more recent entering class. I remember being intimate only a few times, all at her apartment, but the chemistry wasn't there. So the relationship faded quickly. There was nothing otherwise odd or unusual about this friendship…

More than thirty years later, as my visibility-level took another jump, I read a freshly posted blog accusing me of drugging and raping a woman I did not recognize by either photo or name. Turned out to be the same person who I dated briefly in graduate school. She had changed her name and lived an entire life, married with children, before this accusation.
Tyson even takes aim at Amet's spiritual beliefs.
For me, what was most significant, was that in this new life, long after dropping out of astrophysics graduate school, she was posting videos of colored tuning forks endowed with vibrational therapeutic energy that she channels from the orbiting planets. As a scientist, I found this odd. Meanwhile, according to her blog posts, the drug and rape allegation comes from an assumption of what happened to her during a night that she cannot remember.
I reached out to Tyson several times before reporting my original stories, so it's nice to see his side of all this finally out on the table. My only hope is that a fair and thorough investigation uncovers the truth in this unfortunate case.