Have you ever wanted to ask Ken Ham or Ray Comfort some questions about religion? Well, now is your chance.
Comfort and Ham, which sounds like the name of a bed and breakfast, will join other Young Earth Creationists in fielding questions from skeptical nonbelievers. The event is called "Answering Atheists" and its sponsored by Pure Flix, which is the Kirk Cameron of streaming services.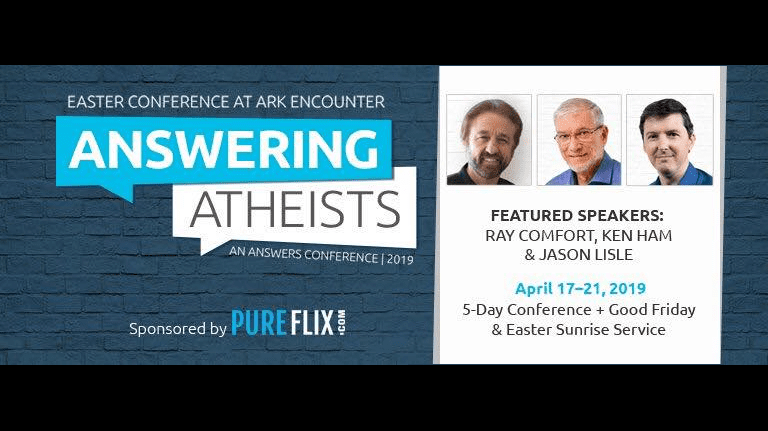 In the announcement I received via email, the Creationists claim that "many atheists have never really heard a clear, logical defense of the Christian faith that answers their skeptical questions." While I completely agree with this, I think the reason we haven't heard clear, logical defenses is that they don't exist. And if they did, I'm confident Comfort and Ham wouldn't be the ones to bring them to the world.
The public announcement goes on:
"Find hope and encouragement as you learn the answers to the common questions asked by atheists and other skeptics with keynote speakers Ken Ham, Ray Comfort, and Dr. Jason Lisle, in addition to a lineup of dynamic presenters from Answers in Genesis and other organizations."
I don't think many atheists will find hope and encouragement here, but I do think they could find some laughs.
Stay Skeptical,
David