While American anti-vaxxers enjoy the benefits of our strong herd immunity, Madagascar – an island nation near East Africa – had more than 50,000 measles infections in about a year.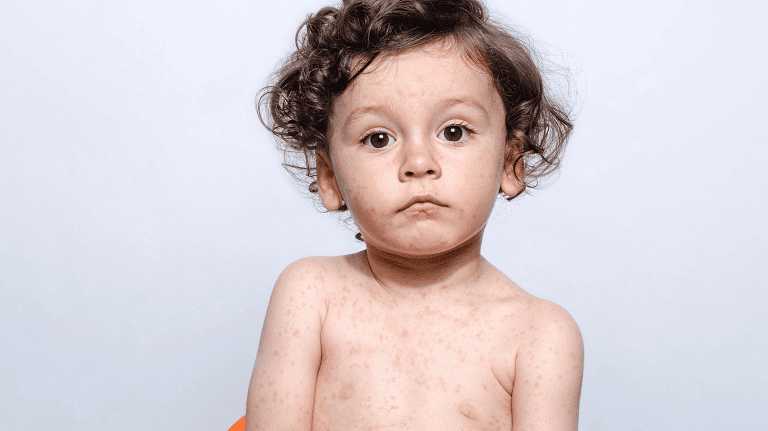 Madagascar resident Hasina Raharimandimby lost three of her young children to measles over the course of three days in January, according to a CNN report.
"I miss taking them sweets and snacks for them whenever I came back home from work," she says. "We used to play and feed the birds near our home."

Madagascar, the island nation off the coast of East Africa, has been hammered by its worst measles outbreak in decades. The secretary general of the ministry of health told CNN that more than 50,000 people have caught the disease since October 2018 and there have been more than 300 deaths — mostly children.

Hasina has brought her youngest surviving child to this clinic on a hillside in the center of Antananarivo because he has a cough.

After his siblings died, he was vaccinated during one of the four planned rounds of a massive campaign orchestrated by the government, UNICEF and the World Health Organization.

The doctor tells her the cough is nothing to worry about. It's just a common cold.
It's quite relieving that Hasina's child is not sick, but the rest of this story is terrifying. That's 50,000 cases of this preventable disease, and more than 300 deaths (mostly children) as a result.
This is something that doesn't typically happen in the United States because we have access to inoculations, but all that is starting to change now that the Jenny McCarthys of the world have poisoned the vaccine well.
When Lon Kightlinger retired from his job as state epidemiologist in South Dakota, he didn't think his past life would catch up to him quite like this.

"We heard rumblings of a measles outbreak in the capital between December and January and I just knew we were going to get hit," he says, inside a tiny clinic in Madagascar that's about three bone-jarring hours' drive from the capital…

Now, as several areas in the United States grapple with measles outbreaks, largely because of non-medical exemptions for vaccinations, Kightlinger and other experts point to Madagascar as a dangerous portent.

Throughout the country, private tragedies are playing out because of a lack of vaccine coverage.
It's easy for a lot of people to write off an epidemic like this one, especially since what happens in Madagascar doesn't affect most of us directly, but this is truly a sign of things to come for even the most privileged of first-world citizens if we keep taking our vaccines for granted.