Most scientific skeptics know that "detoxing" is the job of our liver and kidneys, but now Jameela Jamil – one of the co-stars on NBC's The Good Place – is fighting back against celebrity endorsements of dangerous, anti-scientific "detox" products.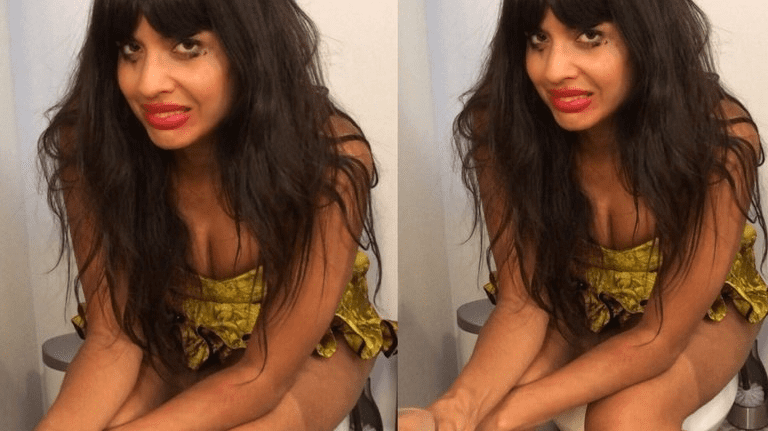 Jamil, whose role on The Good Place is one based on materialism and status, is the complete opposite of her on-screen personality. She has been advocating for body positivity through her "I Weigh" movement, and now she's taking on what she calls "toxic" detox scams.
Specifically, she started a petition to "stop celebrities promoting toxic diet products on social media."
In the last few years we have seen a scary rise in the marriage of celebrity and diet/detox endorsement. There's little to no information about the side effects or main ingredients, the harm they may cause or any of the science behind how these products are supposed to work. They are instead, flogged in glossy paid adverts by celebrities and influencers with no expertise or authority in nutrition/medicine/biology.

Quick-fix weight loss is never the answer and the risks far outweigh the benefits. If it sounds too good to be true, then it probably is. Celebrities who promote and endorse weight loss aids for payment, do so because brands have realised how influential their posts are with young people. As reported by the BBC, top doctors are now asking that celebrity ads for diet aids be banned by social media companies.

Powder over the internet can't make you look like a celebrity who has a personal trainer, a chef, a surgeon and who uses Photoshop. This is false and irresponsible advertising and it is part of a pervasive and disturbing rhetoric that preys upon eating disordered behaviour and the new trend of "quick fix" that relies upon a naive and vulnerable customer who is not educated as to the full list of health implications these products and diet restrictions can bring. I'm calling on Instagram, Twitter, Facebook and Snapchat to stop these being posted by celebrities.
This is such a refreshing mentality coming from an actress. With Jenny McCarthy, Kat Von D, and several other celebrities jumping on the anti-science bandwagon, it's nice that Jamil is promoting treatments based on evidence.
Kim Kardashian is one of the most influential advertisers of these unproven diet powders, and England's top doctor said such ads should be banned by social media platforms, according to the BBC.
Prof Stephen Powis, NHS medical director, argues these products have a damaging effect on the physical and mental health of young people.

He is also urging influential celebrities to act "responsibly"…

Kim Kardashian West, who has 126 million followers on Instagram, was criticised for advertising appetite-suppressing lollypops last year. She later deleted the post.

In January, she posted an ad promoting meal replacement shakes.
Jamil is right about this. Celebrities shouldn't be able to get paid to rip people off and feed them pseudo-scientific "treatments" with absolutely no backing. It's not fair to the general public, or to science.