Iceland rarely deals with measles outbreaks, likely because of its 90-95 percent vaccination rate, but the nation is currently experiencing its most serious one in decades due to an unvaccinated visitor.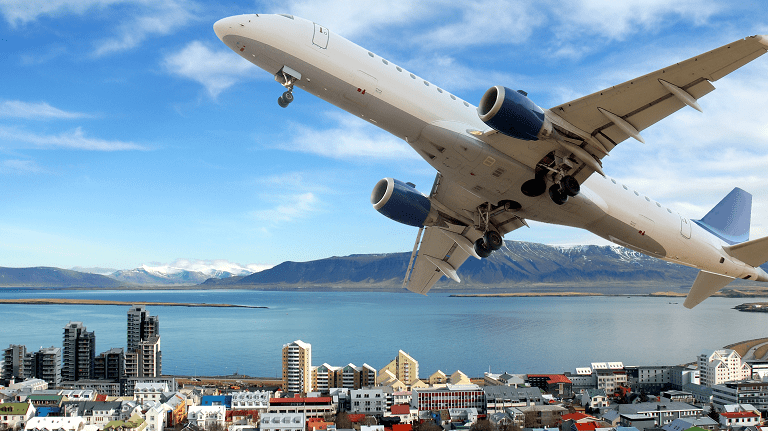 I have visited Iceland on numerous occasions, and I've even written about how the country has less crime, longer life spans, and a culture of equality that puts the United States to shame. It turns out that they got it right with vaccines, too, only coming into troubles through visitors who aren't vaccinated.
The outbreak, which has affected several children in Iceland already, began when a man with measles flew to Iceland from the Philippines, according to local reports.
Four cases of measles have been reported in Iceland in recent days, making this the most serious outbreak in decades, RÚV reports. An adult passenger on an Icelandair flight from the Philippines carried the virus and managed to infect three others on the same plane, one adult and two children under the age of 18 months, which is the normal age of vaccination in Iceland.

As Iceland Review reported last Monday, an 11 month old child was infected on the fateful flight, but was then hoped to be the only one. Now it has become apparent that two others are infected.

Epidemiologist Þórólfur Guðnason says that about 90 to 95 of Icelanders are vaccinated against measles and considers it unlikely that a epidemic of the virus will occur due to so-called herd immunity. Cases of measles are reportedly on the rise in Europe.

Measles is a highly contagious virus that can travel by air and touch. Early symptoms are similar to the common flu, fever, nasal congestion, coughing, inflamed eyes, headache and swollen glands. Three or four days after the start of symptoms a rash spreads over the body, the telltale sign of measles.
This outbreak is likely to end without hurting too many young kids, because Icelanders generally understand the importance of inoculations, but that's not necessarily the case in the United States. In fact, our country is currently experience much worse outbreaks – including one in Washington State that has infected 71 people at last count.
A lot of people think the measles isn't that serious, but the fact is that it can be quite serious, even causing death in some rare cases, according to Icelandic medical professionals.
Measles takes 7-21 days to incubate, and carriers are contagious for a whole day before they start to feel poorly. They remain contagious for about ten days.

Measles weakens the immune system and can cause ear infections, vomiting, diarrhea, and even fatal brain swelling or pneumonia in extreme cases.

Unvaccinated adults and their children can often prevent all symptoms if vaccinated within 72 hours of infection.

Those who are vaccinated or have had measles before are usually immune to infection.
The moral of this story is vaccinate your damn kids! They won't get autism – that "study" has been thoroughly debunked and retracted – and it might just save their lives.