A Muslim soldier in the U.S. Army says she was "religiously raped" when she was forced to take off her hijab after getting special permission to wear it.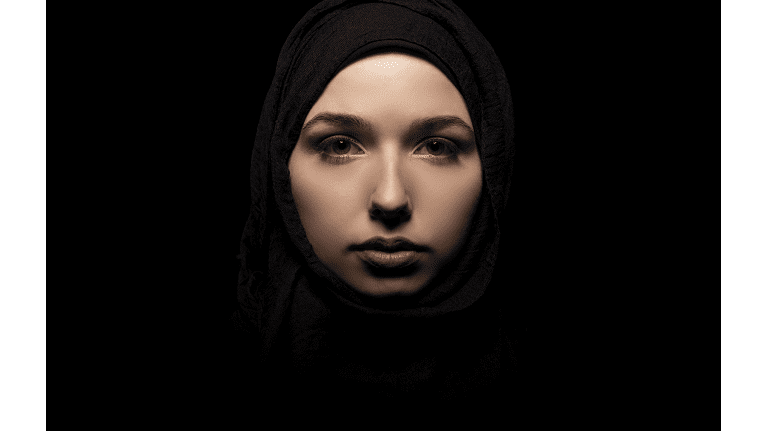 Sgt. Cesilia Valdovinos filed a complaint after her command sergeant major allegedly grabbed her by the arm and forced her to remove her hijab in front of her fellow soldiers. Prior to that incident, Valdovinos – who was born in the U.S. – says that she was called "ISIS," "terrorist," and told to go back to where she came from.
Valdovinos compared the removal of her hijab, a sacred piece of clothing in Islam, to religious rape, according to Yahoo.
"I felt embarrassed and religiously raped in a sense," Valdovinos wrote in an email to the Military Religious Freedom Foundation (MRFF), an advocacy organization that is representing her. "My religious preference is only to unveil in front of my husband in the comfort of my own home."
Her accounting of her beliefs is consistent with most Islamic ideals.
Valdovinos filed a complaint with the Military Equal Opportunity Office earlier this month, but the office found her complaint to be "unsubstantiated" because her hair under the hijab was reportedly violating rules. She now plans to file a federal lawsuit.
While the senior noncommissioned officer told the Army Times that Valdovinos was wearing her hair out of regulations underneath the hijab, Valdovinos maintains that she was not asked about her hair, and believes it would have been impossible to see her it underneath the opaque garb.

A commander's inquiry into Valdovinos' allegations "concluded that the senior non-commissioned officer acted appropriately by enforcing the proper wear of the hijab, in compliance with Army Regulations," according to a statement from her brigade officer, Col. Zinn, and obtained by Yahoo Lifestyle.

Further, it states, "Our leaders are committed to supporting Soldiers' freedom of religious expression. I have and will continue to, take all reports of Soldiers disrespecting religious beliefs, observances, or traditions very seriously. We value diversity within our ranks and will continue to embrace our differences, which make us a stronger more well-rounded team of cohesive, highly-trained Soldiers prepared to answer our Nation's call anytime, anywhere."
Valdovinos has received death threats, but she plans to pursue her lawsuit nonetheless, and she hopes to recruit the help of Congresswoman Ilhan Omar (D-Minn.), who helped do away with the nearly 200-year-old head coverings ban on the House floor.
There's no telling how this case will turn out, but I'm curious about your thoughts. Feel free to post your ideas in the comments below.
Yours in Reason,
David Gee