There is a viral video going around, and it shows infamous Infowars host Alex Jones being ejected from a restaurant after threatening several patrons and calling them "libtards."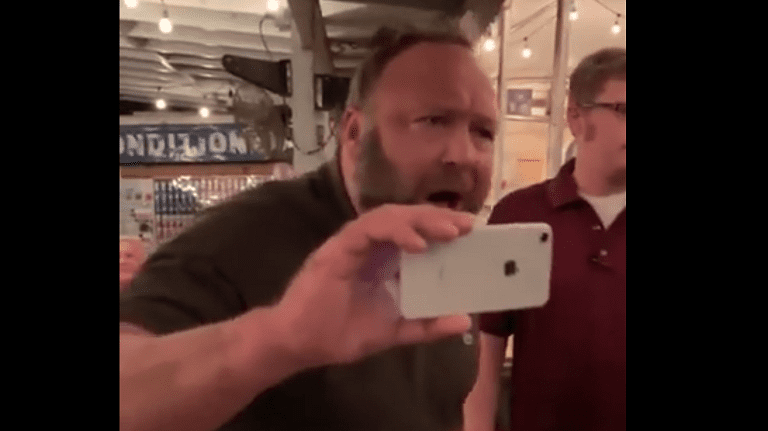 Jones, who just last year "came out" as a gay frog, can be seen yelling about "free speech" before being forced out of a restaurant Saturday night. He calls customers "wimps," "traitors," and "scum," and ridicules one man for his being overweight. Yes, Alex Jones was calling a guy fat.
I found the video via SciBabe, who shared it from another page on Facebook. Here it is:
I couldn't watch it without laughing, and the comments made it even funnier. My favorite was, "It's refreshing to see Alex Jones getting back to his roots of yelling at strangers in public."
What do you think?