It's true. A potato can be used to suck all of the toxins out of life-saving vaccines, keeping you healthy and free of the autisms.
Yesterday, I posted a comment I found online in which the writer floats the controversial "Potato Method."
I'm not sure of the origin of this comment, or whether the person was being serious or not. But some of the comments on my thread gave me an idea: use this as a means to get people to vaccinate their little ones.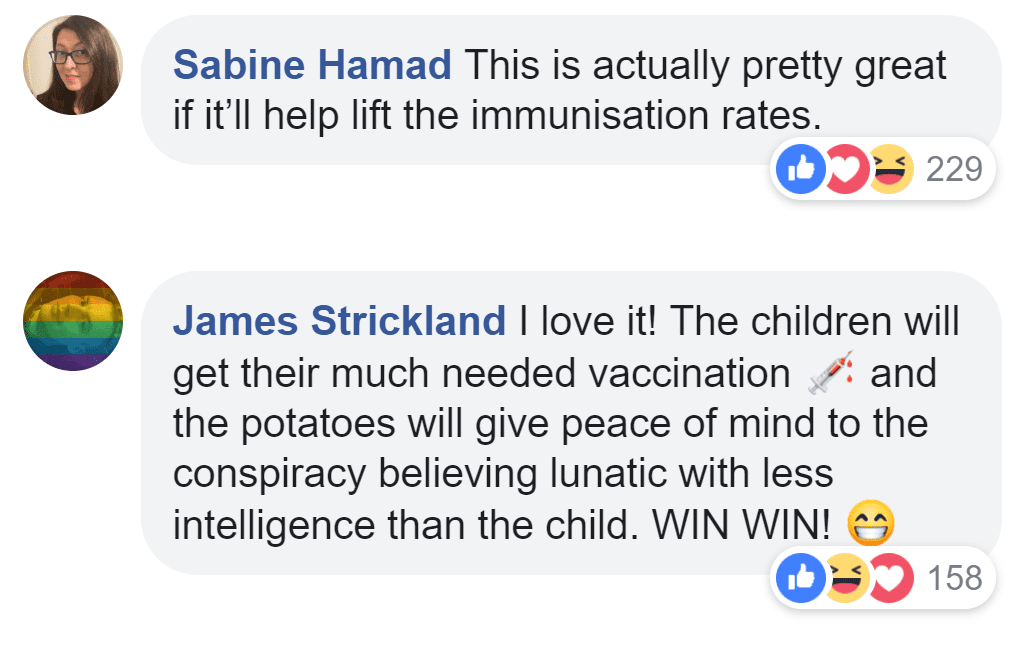 This is a great idea. After all, the potato won't cause anyone any harm, and the kids will still be getting their inoculations. It's a win for everyone, including our society, which will benefit from improved rates of herd immunity.
So, anti-vaxxers, if you're reading this: stock up on potatoes!
Everyone else, please feel free to share this with your anti-vaxxer friends and save lives.