It was recently announced famed astrophysicist Neil deGrasse Tyson would return to Fox and National Geographic following four allegations of sexual misconduct, but the woman who has been accusing him of rape for years is hoping for transparency.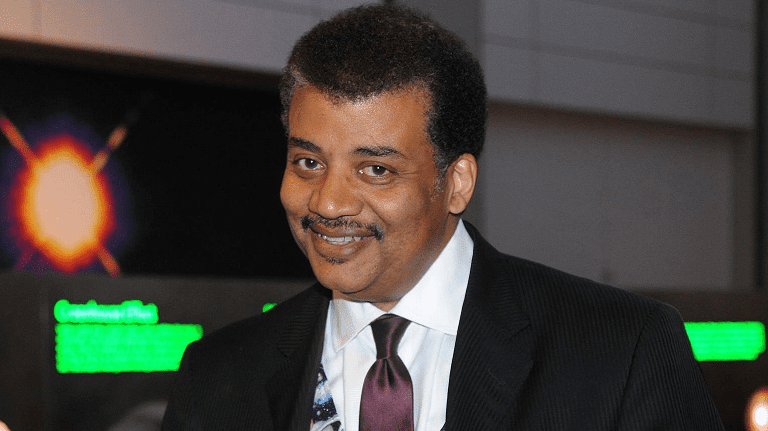 At the time of writing, 90 people have signed a petition entitled "NatGeo Release A Full Report On The Neil deGrasse Tyson Sexual Misconduct Investigation." The petition, which is only seeking 100 signatures, was started by "Friends of Tchiya Amet," named after the musician who says Tyson raped her in the 1980s when they were grad students together in Texas.
We the undersigned demand the release of a full public report on the investigation paid for by Fox Broadcasting Company and National Geographic, into the sexual assault, harassment, and misconduct allegations against Neil DeGrasse Tyson. He was accused by three women, Dr Katelyn N Allers (inappropriate touching under the clothes), Ashely Watson (sexual harassment), and Tchiya Amet (acquaintance rape by drugging).

These are serious allegations against a man respected and admired by many, who has been, and will be, presented as a trusted information source.
The petition was started by Hontas Farmer, one of the first people to report on the initial allegations by Amet. She says it's particularly important for Tyson's fans to demand transparency from Fox.
If you are a true fan of his, as much as I was you should support this petition demanding that the full results of their investigation be released. Furthermore, that in the case of the one criminal act he was accused of whatever they found should be shared with relevant authorities in the jurisdiction where it would have been committed. IF this investigation is all we could hope it would be, if they really found nothing it is important to know that. IF this investigation was a snowjob it would be important to know that. Please go to this link, and sign the petition.
The petition also quotes Amet, who floated the idea of a boycott on Twitter.
I wonder if that could happen: boycott @NatGeo and demand to see the results of so-called investigation. I now see them as pirates with cameras. Thank you for your support. https://t.co/eQ39IVAD9c

— tchiya amet (@tchiya) March 26, 2019

Farmer isn't the only one to have issues with the process that brought Tyson back to his shows. Articles by Slate and Vox pointed out the lack of details and Adam Conover, host of the show Adam Ruins Everything, said on Twitter that the network probe was by definition not "impartial."
"I realize that this is very painful to NGT's many fans – myself included – but these charges deserve far more scrutiny than a closed-book 'investigation' conducted by a network with a vested interest in dismissing them," he wrote.
Tyson said he would welcome an "impartial investigation." This should go without saying, but an investigation conducted by a party with a financial stake in the outcome (for example, the accused's TV network) cannot, by definition, be "impartial." https://t.co/fTr0vaIu23

— Adam Conover (@adamconover) March 16, 2019
There were four total allegations against Tyson, including two first reported on this very blog. Conover drew specific attention to the one by Ashley Watson, Tyson's former assistant and driver who accused him of making sexual advances in his apartment. Watson recently told the New York Times that she supports Amet.
Ms. Watson said that this case was "always the word of a low-level assistant and a perceived eccentric woman of color against an extremely powerful and wealthy TV personality," so she was not at all surprised by the news.

"I spoke up for Tchiya and wish her nothing but peace," Ms. Watson said. "She has my support and I believe her."
It remains to be seen whether or not the networks are aware of the petition, and whether they will release any further details before airing Tyson's TV shows.