An unvaccinated traveler who had the measles came in and out of the Los Angeles International Airport (LAX) while infectious, the Los Angeles County Department of Public Health confirmed Thursday.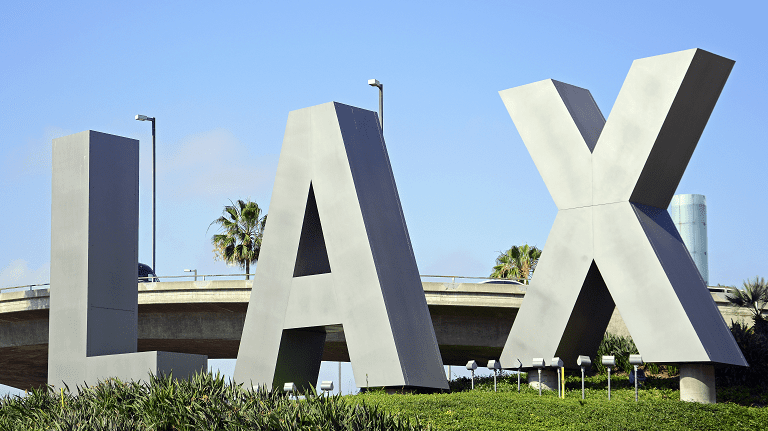 The department warned that anyone who was at LAX on April 18 at certain times may be at risk of developing measles for up to 21 days after. Specifically, the government lists the following information:
LAX Arrival on April 18, 2019:

Remote Gate, Tom Bradley International Terminal
Duration of time of possible exposure between 3:30 p.m. and 6:30 p.m.

LAX Departure on April 18, 2019:

Gate 37A, Terminal 3
Duration of time of possible exposure between 4:00 p.m. and 11:30 p.m.
There isn't a current risk of measles at LAX, but anyone who was there during the above-times is at risk.
"With widespread outbreaks in the United States and internationally, and locally-acquired cases, the chance of exposure to measles is increased at this time," Muntu Davis, MD, MPH, Los Angeles County Health Officer, wrote in an exposure advisory. "Travel and attending large-scale events, especially in places with ongoing outbreaks, can increase your chances of exposure to measles. This underscores the importance for those who are not immune to measles to get the measles immunization."
Officials further note that the best way to protect yourself from measles "is to get the measles immunization," which is 97% effective. The advisory doesn't specifically state whether the infected individual was indeed unvaccinated, but a representative from the department confirmed that to me via email today.
The LAX measles case is the fifth non-resident case to travel through Los Angeles County this year, and there have been five separate measles in locals who had traveled internationally. The announcement comes more than a month after we reported that Iceland was facing its largest measles outbreak in decade thanks to an unvaccinated visitor.
No further information about the infected individual was made publicly available.