California lawmakers are considering a law that would require priests to report child sex abuse confessions from their fellow clergy.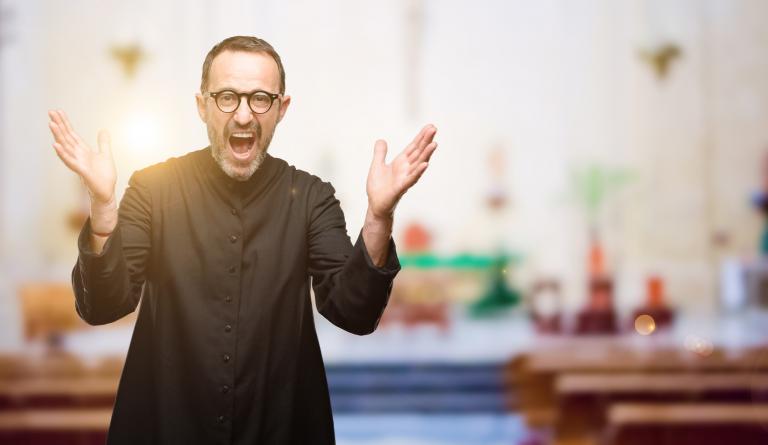 Right now, priests who hear a confession from another priest about child molestation can't be compelled to report that information. California is working on a solution, but church leaders say that would violate religious freedom, according to the Mercury News.
The law has long treated confession of sin to a priest as sacred. Even clergy who hear a fellow priest's confession to sexually abusing a child generally can't be compelled to report it to authorities.

But should they be?

California lawmakers are considering that fundamental question amid heightened scrutiny of the child sex abuse scandal roiling the Roman Catholic Church. The state Senate resoundingly approved a bill last week that would force clergy who hear confessions of child sex abuse from another priest to report it. Church leaders say it is an unconstitutional government intrusion and violation of religious freedom.
Proponents of the bill point out that religious leaders are exempt from a rule that applies to basically everyone else. Considering the current crisis of abuse among Catholics and other faith groups, they say it's a good time to end that special treatment for priests.
But Catholic leaders and groups are pushing back, saying that it will violate religious freedoms.
"Faith leaders have been the only exception to this rule," the bill's author, Sen. Jerry Hill, D-San Mateo, said, adding that even doctors and spouses must report suspected child abuse reported to them in confidence. "Instead of protecting children, some have been shielding abusers. It is time for California to put children first."

The California Catholic Conference opposes Hill's bill, SB 360, arguing it will not help protect children and dangerously weaken religious freedom by "interjecting the government into the confessional."
It'll be interesting to see if this bill is ultimately signed into law.
Well, what do you think?