If you're around Arizona or Nevada and want to go to my lectures and book signings, now is your chance.
So, here is the schedule:
Our first stop will be on Thursday, June 20th, in Kingman, Arizona. That event, hosted by the Kingman Freethinkers, will start at 6:00 P.M. You can RSVP here.
After that, we are heading to Flagstaff on June 21st. That event begins at 10:00 A.M. at the Kickstand Kafe, the city's downtown coffee shop. You can RSVP here.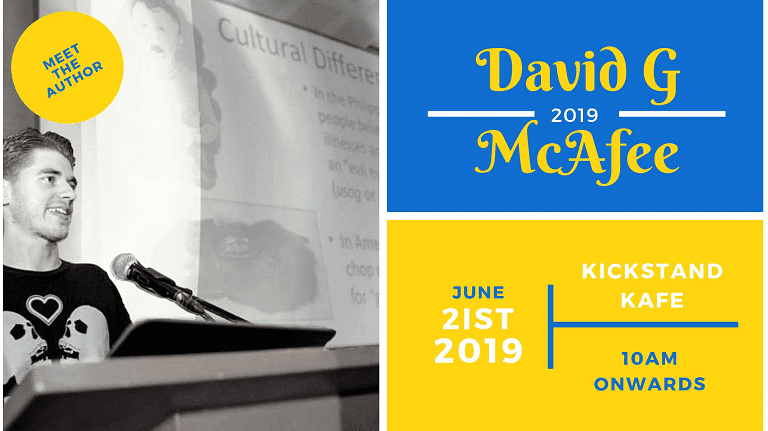 Lastly, I'm heading to Las Vegas on June 21st at 10:00 P.M. That event is sponsored by the Center for Science & Wonder. You can RSVP here.
Here's what I'll be discussing:
David G. McAfee, a religious studies graduate and seven-time published author, will be discussing secular activism and what non-believers can learn from religions. McAfee will discuss his own background being raised by fundamentalist Christian grandparents, anecdotes from his 10-year career as a skeptical writer, and some positive things that atheists can take from faith-based groups. McAfee will also touch on religious education for young kids, and will offer signed books for sale after the talk.
I look forward to seeing some of you there!
Yours in Reason,
David G. McAfee