California lawmakers enacted several laws in order to increase vaccination rates among young kids, and a new study shows that it worked.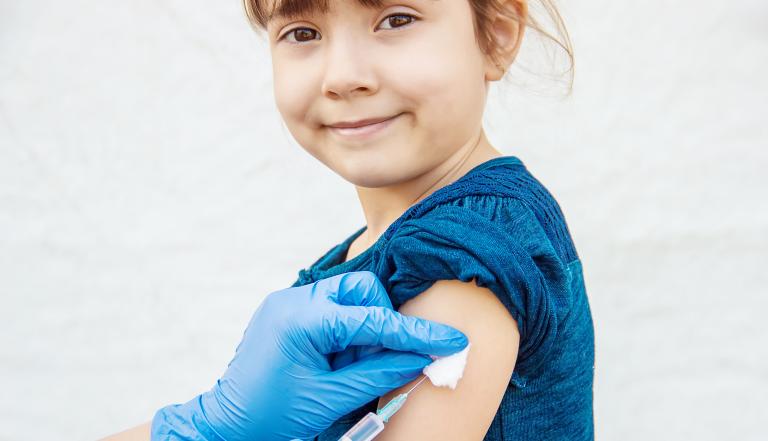 Legislative interventions caused the rate inoculation non-compliance among kindergartners to drop from 9.84% in 2013 to 4.87% in 2017, according to a study published in the journal of the American Medical Association.
"In this observational study of school-level data from 9 323 315 kindergartners who started attending school between 2000 and 2017, the rate of kindergartners without up-to-date vaccination status decreased from 9.84% during 2013 (before the interventions) to 4.87% during 2017 (after the interventions)," researchers wrote in the study. "In California, statewide legislative and educational interventions were associated with a decrease in the yearly rates of kindergartners without up-to-date vaccination status."
California has been trying for years to improve vaccination rates that have been suffering in part due to anti-vaccine activists including celebrities like Jenny McCarthy. The state enacted three separate laws to reverse the trend.
California implemented 3 interventions to increase uptake of vaccines. In 2014, Assembly bill 2109 tightened requirements for obtaining a personal belief exemption. A 2015 campaign provided educational materials to school staff on the proper application of conditional admission for kindergartners who were not up to date on required vaccinations. In 2016, Senate bill 277 eliminated personal belief exemptions.

Prior research has not evaluated these 3 interventions together with regard to the vaccination status of students.
The study on California's pro-vax efforts comes as the country is dealing with numerous measles outbreaks, giving other states who hope to increase vaccination rates their own blueprint. And it appears the California politicians aren't finished yet, according to the Sacramento Bee.
The JAMA study is of particular relevance now as the U.S. sees measles cases rise to levels not seen in more than a decade. California now is confronting the rapid rise of potentially fraudulent medical exemptions that have allowed some children to escape vaccinations.

Meanwhile, the state is not done clamping down on parents who don't vaccinate their children. Gov. Gavin Newsom is expected to sign a bill soon that would tighten rules again, requiring stricter monitoring of doctors who approve high numbers of medical exemptions — the fourth major legislative effort to increase the numbers of vaccinated children.
With yet another legislative intervention, it will be interesting to see whether or not vaccination rates are once again increased. Well, what do you think of California's unique inoculation solution?
Yours in Reason,
David