The FBI tracked down a man they say threatened to "kill all the gays and children" at a San Diego LGBT+ Pride parade, and ended up charging him with robbing three separate banks.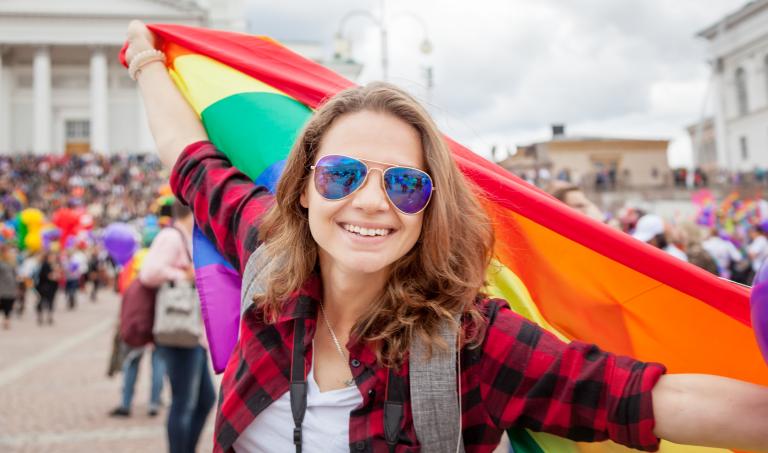 Andre Lafayette Holmes is accused of robbing US Bank, Mission Valley Credit Union, and California Bank and Trust. He reportedly claimed to have a gun the first time, and then used an actual firearm during the other two bank robberies.
They only caught him because of death threats he made to the Pride parade, according to the prosecution.
FBI agents identified Holmes as the armed bank robber in three unsolved cases following threats he made to the San Diego Pride Parade organizers on July 10, 2019. In the first of two late-morning phone calls to pride organizers' main line, a caller stated: "I think I'm going to have to kill all the gays and the children." He then repeated, "I'm going to have to kill the f—— and children." The employee asked, "Sir, what's your name?" The caller replied: "I don't like them" and "I hate the f——." He then hung up. About four minutes later, he called back. "F— Donald Trump. I hate Hillary. I hate f—. I'm going to shoot up the Pride event." The male caller repeated the same statement approximately four times.

On July 11, San Diego Police Department investigators identified the phone number as belonging to Holmes. They determined that Holmes drives a 2009 Toyota minivan registered in his name. They located Holmes near Miramar College and conducted a traffic stop. He was in possession of the phone from which the threats were made, the complaint said.

During subsequent searches of Holmes residence and vehicle, investigators discovered evidence of the armed bank robberies, including a gray semi-automatic pistol, a rubber "old man" style mask, a large bag of cash and clothing believed worn by the bank robber, among other things.
Holmes could face up to life in prison plus 45 years if he is convicted as charged. Prosecutors say they are considering further charges for his threats to the LGBT+ Pride event, which could increase the sentence.