A "genocide is underway" against the last remaining isolated and uncontacted tribes in Brazil under President Jair Bolsonaro, according to a group of local experts.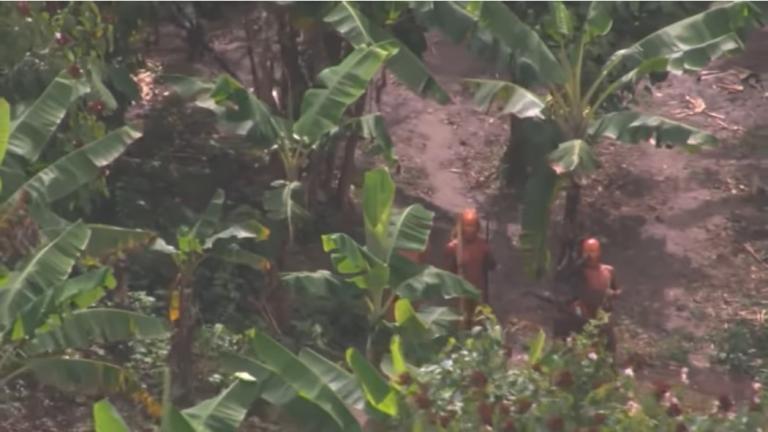 The open letter was spurred by the firing of one of the country's top experts on the tribes, who are being increasingly threatened by fires, loggers, and other illegal poachers. Bruno Pereira was fired without a stated reason by FUNAI, which is the government body in charge of indigenous peoples.
The letter says the firing represents another part of Bolsonaro's plan to dismantle protections for the rainforest and its natives, according to the Guardian.
Pereira's sudden dismissal "represents another backwards step in the policy to protect isolated indigenous peoples", the letter reads.

"It's almost as if this government has a rule: to remove dedicated and competent people and put incompetents in their place," said José Carlos Meirelles, a signatory of the letter who pioneered the "no contact" policy adopted by Brazil's indigenous affairs agency, Funai.

…

Funai described Pereira's dismissal as part of a management restructuring to "optimize work in progress".
Whether or not you believe these experts about the political motivations here, it's a fact that the uncontacted tribes are in trouble. Pereira's termination comes less than two weeks after another official in charge of protecting isolated peoples was assassinated, with colleagues saying he was killed by the same poachers who are threatening the locals.
The letter, published in Portuguese on Friday, argues that these incidents are part of a larger plot to mine the area for all its worth.
Experts say that under Bolsonaro, violent land invasions have increased significantly. According to a recent report by Brazil's Indigenous Missionary Council, 153 indigenous territories had been invaded since January – compared with 76 last year.

Last week, Bolsonaro's mining minister, Bento Albuquerque, announced that draft legislation to allow mining and agriculture on indigenous lands should be ready later this month.
Brazil has been known for decades as a leader in the protection of the vulnerable uncontacted tribes, but all that is being threatened by Bolsonaro's administration, according to Fiona Watson, Advocacy Director at the advocacy group Survival International.
"He doesn't care how many indigenous people die in the process, and has openly expressed his racist contempt for them on many occasions," Watson said in a written statement. "This is a pivotal moment for the future of uncontacted tribes, and therefore for all humanity. Either people around the world stand shoulder to shoulder with the indigenous peoples fighting for their very survival, or we watch as genocide is committed in front of our eyes."
The problem has become so bad that it is now to the level of genocide, according to these experts. Let's hope the trend is reversed.