The founder of popular hookup site Adult Friend Finder has hired David Silverman for his foundation, which aims to "counter the social justice over-correction in society," the atheist activist announced Dec. 27, about a week after he resigned from Atheist Alliance International amid an investigation into an allegedly inappropriate touching incident.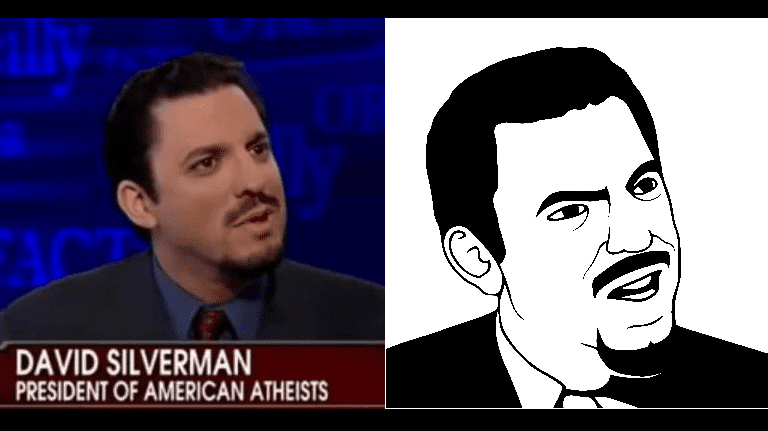 Silverman, who made headlines when he was fired from his position as President of American Atheists after he was accused of forcing himself on one woman and using his position to pressure another woman into sex, left AAI following an allegation made by Rebecca Vitsmun, a well-known atheist and humanist activist.
Silverman made announcements about his new foundation gig on social media.
I'm so happy to say I have accepted a full time position at the Conru Foundation @conrufoundation where I will be working to bring civility and Humanism back into vogue. I have a new movement help grow. 🙂

— David Silverman (@MrAtheistPants) December 27, 2019
An extended version of Silverman's message was posted by the Conru Foundation, and it indicated that he would be tasked with helping to give $200,000 to non-profits who "champion free speech, civil discourse or environmental / climate change issues." The Conru Foundation is a nonprofit organization founded by Andrew Conru, who has created a number of websites in addition to Adult Friend Finder, and seeks to directly fund "demonetized truth-tellers," according to a job posting for a staff writer position.***
I spoke with Conru over the phone and by email. He said he has been friends with Silverman for a while, and that he shouldn't be "cancelled" over previous misdeeds. The man most known for his sex connection site said he believes in giving second chances, but promised to follow the evidence.
"While I am aware of the recent allegation and his previous controversy, I will wait until the legal process reviews evidence before making a decision as to his future with the foundation," Conru said in an emailed statement. "I hope that in so doing to show that mercy, forgiveness, and redemption isn't just for Christians. In the meantime, he has been hired as an independent contractor with no direct reports, will follow the foundation's strict code of conduct, and work on sourcing leads for projects and charitable activities."
For her part, Vitsmun continues to press charges against Silverman. Here's what she said on Facebook:
On Dec. 24, Vitsmun noted on Facebook that the court had "denied continuance of restraining order due to lack of pattern" but that it had "no bearing on the criminal case."
I'll continue to update this developing story as I learn more.
Yours in Reason,
David
Feel free to support my work here.
***Prior to publication, Conru emailed me to say "demonetized truth-teller" wasn't related to Silverman's situation and that he would remove it from his website until he could "word it better."