David Silverman, who was fired from his position as the President of American Atheists after he was accused of forcing himself on one woman and using his position to pressure another woman into sex, has now resigned his new position at Atheist Alliance International amid an investigation into an allegedly inappropriate touching incident.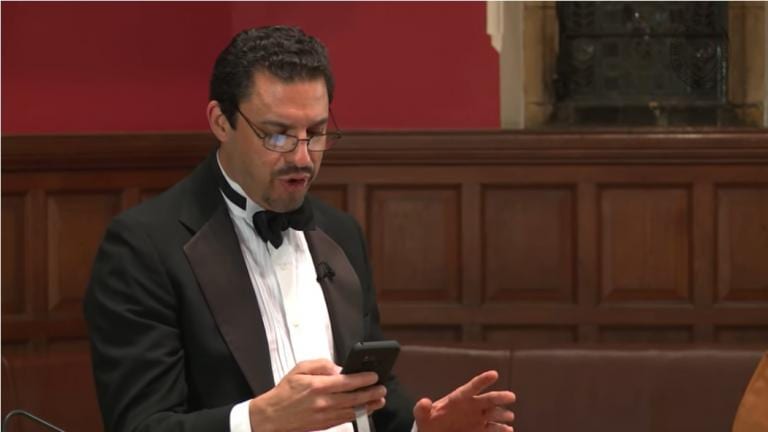 Silverman, who had been made the executive director at Atheist Alliance International after returning to atheist leadership following sexual misconduct allegations at American Atheists, was suspended pending an investigation after a story I first reported on allegations by Rebecca Vitsmun, a young female atheist and humanist activist who said he inappropriately touched her in public and then pressured her not to "connect his name" to the alleged incident.
Vitsmun said she was at a party with fellow atheists when Silverman inappropriately "caressed" her lower back as she bent over to pick up her shoes. She also provided screenshots that purported to show Silverman calling her "evil" and a "cu*t" when she decided to speak out about the incident.
The investigation was ongoing when Silverman resigned, according to a statement from AAI on Dec. 20:
At a Board Meeting on Sunday, David P. Silverman resigned as Executive Director. Accepting his resignation, AAI President, Gail Miller, thanked David for the contribution he had made in reorganizing the AAI board and its operations. This, together with a successful year-end fund-raising drive, will leave the alliance in a stronger position to take its campaigns forward in 2020 than in previous years. AAI is now looking for an Executive Director, and will begin its search immediately.
The statement didn't mention the allegations or the investigation into Silverman, or what it – if anything – the probe had concluded. There's also no word on who might be considered as a potential replacement.
You can support my work here.