Atheist activist David Silverman, the former head of American Atheists and current Executive Director for Atheist Alliance International, has been suspended by AAI pending an investigation into an alleged inappropriate touching incident that I first reported on Dec. 7.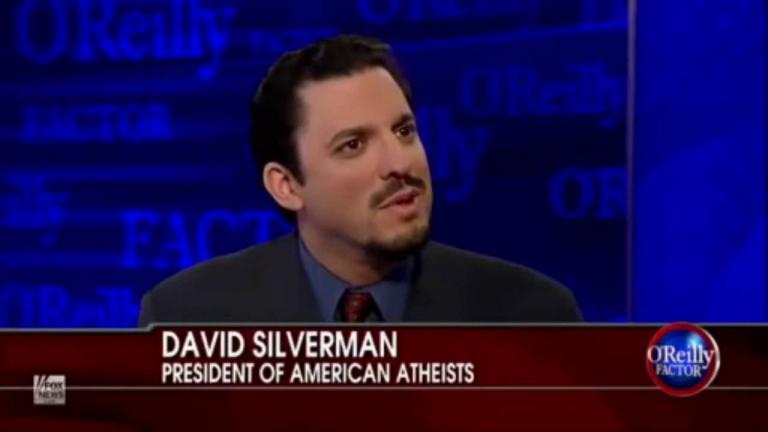 Gail Miller, the president of AAI, told me in an email that the organization has suspended Silverman with pay while they research what reportedly happened between Silverman and atheist activist Rebecca Vitsmun.
Here is the group's statement in response to my story:
"AAI has very high standards of behavior for its Board of Directors and staff. We fight for human rights around the world and do not tolerate any Board Director or staff member violating anyone's rights," the statement says. "We also believe strongly in evidence, reason, and due process. We have today initiated an investigation into this incident and we will make our conclusions known in due course. In the meantime, we have suspended David Silverman on full pay until the investigation is completed."
Silverman was accused by Vitsmun of violating her bodily autonomy by "caressing" her back as she put on her shoes at a party with other like-minded non-believers. She provided screenshots purportedly showing their interactions following the incident.
This is a developing story, so I will update later.
UPDATED: On the night of Dec. 9, Miller of AAI spoke with Vitsmun as part of the organization's investigation into the alleged touching. Miller said she hopes to reach a conclusion and bring the probe to a quick close. On Facebook, Silverman posted the following status on Dec. 9:
"In a place I never expected to be in again," he wrote on Monday afternoon.
Later that night, he posted an additional update on Facebook:
"Striving hard to have empathy for people who don't have empathy for me."
Dozens of people posted comments in support of Silverman on his Facebook statuses.