A Colorado Springs man robbed a bank by pretending to have a gun, and then reportedly threw the money to people on the street and yelled, "Merry Christmas!"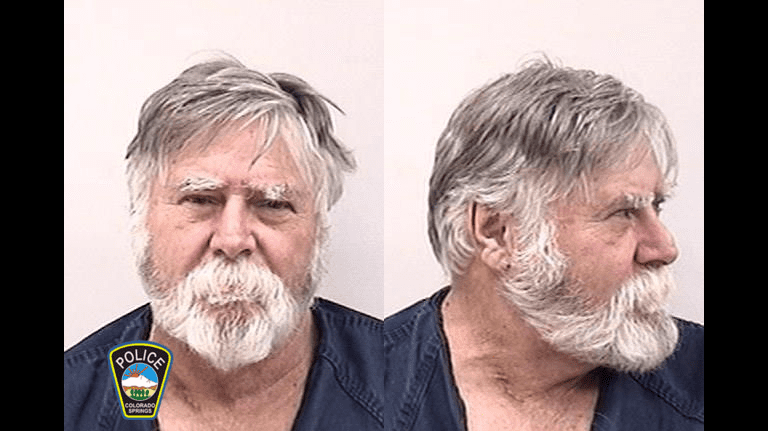 Police arrested David Oliver two days before Christmas after he allegedly robbed a bank while threatening to use a weapon. He left the bank with an "undisclosed amount of cash" before waiting to be arrested, according to the local authorities.
The suspect was found sitting in front of a nearby coffee shop and was taken into custody without incident by responding patrol officers.
On December 23, David Oliver was booked into the El Paso County Criminal Justice Center following a bank robbery in the 00 block of Tejon Street. Police Blotter #27498 https://t.co/CjbvRoi0Lc

Mugshot: David Oliver, 65 pic.twitter.com/lNCJAwS9jE

— Colorado Springs Police (@CSPDPIO) December 24, 2019
'Merry Christmas!'
What the Colorado Springs Police Department didn't mention is that Oliver threw the money out on the street outside of the bank and yelled, "Merry Christmas!" That's according to witnesses:
"He robbed the bank, came out, threw the money all over the place,'" said Dion Pascale, who told 11 News he watched the whole thing unfold.

According to police, the robber walked into the Academy Bank on 1 S. Tejon St. just before 12:30 p.m. Monday, claimed to have a weapon in his pocket, and took cash.

Police have not confirmed what happened next, but according to Pascale, the crook tried to put a holiday spin on his crime.

"He started throwing money out of the bag and then said, 'Merry Christmas!'"
You'll notice that this alleged criminal is also a veteran warrior in the War on Christmas™ because he didn't choose to say, "Happy holidays!" Despite that, he seems like an overall OK guy considering he didn't use an actual weapon and waited around to be arrested after the stunt.
The people in the street returned the money, as well.
Bystanders scooped the money up and gave it back to the teller, Pascale said.

Pascale said the suspect sauntered down to the Starbucks next door and "sat down and waited for the cops. It was almost like he wanted it to happen [an arrest]."

Police confirmed they took a suspect into custody for the robbery.
Oliver, clearly a festive man who resembles Santa Claus to some degree, just wanted to give some people a cash Christmas present. Unfortunately, he chose an illegal way to do it, and now he will be prosecuted. I wonder if the judge will be lenient with sentencing.
You can support my work here.