In Samoa, where the government has shut down services in the wake of an unprecedented measles outbreak that has already claimed 63 lives, people are flocking to traditional "healers" who falsely claim that they can cure the disease for money.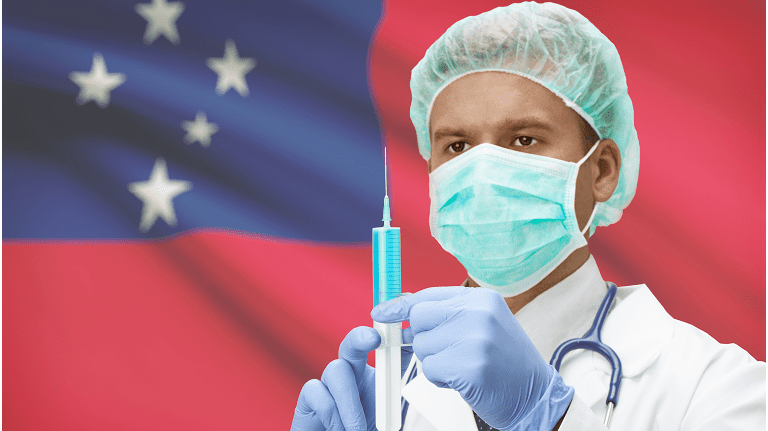 Vaccination rates are among the lowest in the world in Samoa, where anti-vaccination activists have successfully employed a fear-based campaign. That's reportedly what spurred the massive outbreak that has already killed 63 people – most of whom were children – and sickened at least 4,200 more.
Samoa closed all non-essential public and private services on Thursday to combat a measles epidemic that has killed more than 60 people, mostly babies and young children, in a medical task complicated by a vocal anti-vaccination movement.

Vaccine rates in Samoa were only about 31% when measles took hold, according to the World Health Organization (WHO), which was far less than Pacific neighbors like Fiji and Tonga where the disease has been more contained.
Amid the outbreak, a lot of desperate individuals are continuing to avoid modern medical interventions, instead turning to traditional healers that often make outrageous claims. The problem has gotten so bad that the Prime Minister of Samoa has threatened to jail anyone who discourages vaccinations and promises they will heal it using some alternative methods.
In fact, just last week Samoan authorities reportedly shut down a controversial "healer" who claimed to have a medical degree and vowed to heal measles with special water.
Despite a country-wide mass vaccination campaign, where more than a quarter of the population has had the needle, the most vulnerable group of children are still being kept away from the vaccines.

Instead, many have been turning to traditional healers, including Fritz Alai'asa, who is running a clinic in Vaivase-Tai, in Apia.

He claims his 'Kangen water', which is alkaline water processed through an expensive machine, is healing people of measles.

But today the government press coordinator Nanai Lave Tuiletufuga said Mr Alai'asa was shut down and an investigation had been launched.
The Samoan government says the purported "healer" was shut down for violating rules in place due to the state of emergency, including allowing young people to gather in one place. They are investigating his practice to find out if there are other violations.
Right now, the Samoan government is stepping up its efforts to vaccinate the entire country to try to end the deadly epidemic. But they are up against powerful anti-vaccination groups that have dedicated years to discouraging immunizations in the country.
Whenever there is a tragedy or medical emergency, there will always be those who want to cash in on it at the expense of vulnerable and desperate individuals. But we can't allow them to do so if it means people die.
You can support my work here.