Several of the survivors of the infamous Charleston church shooting, carried out by a white supremacist against a predominantly black church in 2015, are now accusing church leaders of withholding some of the millions of dollars in donations that were meant for them.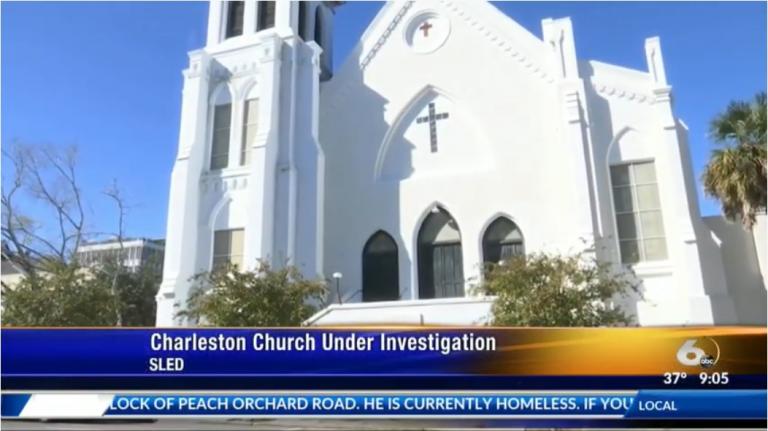 The tragic shooting took nine lives at Mother Emanuel AME Church in Charleston, South Carolina, and donations for the survivors poured in to the institution's officials. But an attorney for one of the victims says his client – a woman with a young granddaughter – hasn't received a dime of the promised funds.
The accusation comes about a week after investigators announced they would not charge the church with a crime. Although the fact that a criminal investigation was closed doesn't mean there won't be a civil suit coming, according to local news reports.
Attorney Andy Savage, who represents survivor Felicia Sanders, says her family has not received any of those donated funds.

"The church is determined that the child doesn't deserve a penny," Savage says. "Well, that child has gone through all manner of psychiatric intervention every day since June of 2015, and the church has never sent her a card, they've never come to visit her, they've never given her a penny for all of her medical bills. They've never given the grandmother a penny."

Savage says the statute of limitations may be up for older survivors to file a lawsuit against the church, but not for Sanders' 16-year-old granddaughter, who also survived the shooting.

She has until her 21st birthday to file a lawsuit, but Savage would not say if there are plans to file a civil suit.
This family isn't the only one challenging the church's distribution of the funds. According to one article quoting the Post and Courier of Charleston's Jennifer Berry Hawes, multiple people have filed lawsuits seeking their part of the $3.3 million in donations for the survivors.
The church about a year afterward set up a distribution of that $3.3 million that basically capped a little more than half of that, at $1.8 million, for the church and then divided up the remaining one $1.5 million or so 10 different ways between the nine families and one of the survivors, Polly Sheppard, who did not lose a loved one in the shooting. And that distribution method raised some concerns — but also the transparency and the record keeping that was involved raised a lot of concerns.

…

The place where it became thorny was that Polly Sheppard, as I mentioned, received essentially a tenth. But Felicia Sanders and her granddaughter, who was 11 years old at the time, who also were survivors, did not receive any of the money for themselves. And that little girl, who's now a teenager, has required substantial inpatient and outpatient care, which obviously costs money.
Overall, this isn't something that will be solved easily, and it's not a case the criminal division of the local law enforcement will likely deal with. Still, if this church is withholding funds rightfully owed to survivors, then this needs to get settled quickly. So let's look into it.