We aren't who we used to be. I'm not sure when it happened. But now, we aren't who we once were. Some wouldn't have ever wanted to be who we were before. It wasn't easy then either. But it was us. We knew our pits an downfalls. We knew when a storm was brewing, when to pull the car over, and when to not even leave the house.
Back then we left the house. We were brave. Traversed new territory now and again. Oh, we found plenty of anxiety outside of the house. But we were out.
This new life we live is still. Some days it's downright boring. If you search in a thesaurus for synonyms of 'home' it will give all nicey-nice things like 'familiar,' ' at ease,' 'family.' There's nothing in the thesaurus comparing home to 'driving each other crazy,' 'same walls day after day,' 'only seen each other for days on end.' This homebound life is a place where we are thankful to be, yet tiring of quickly.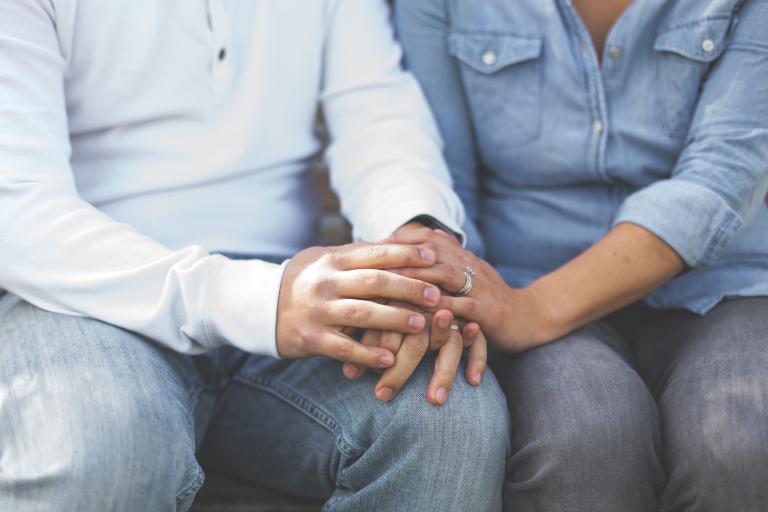 Since the new diagnosis we are changed. Going out is more than difficult. The world isn't ready for us and our pink hospital puke bucket. You see, chemo kills the good with the bad. And now we deal with the shift into this new land in which it has forced us.
Right now this place can feel like no-man's land, a wilderness. We are often alone at home without the visitors we had in the beginning of this new diagnosis. We have the sense we are waiting on something; the other shoe to drop, more bad news, that sinking feeling at all times; a wasteland. But look what comes when I go to God and ask about 'the wasteland' and 'the wilderness.'
"Forget the former things; do not dwell on the past. See, I am doing a new thing! Now it springs up; do you not perceive it? I am making a way in the wilderness and streams in the wasteland." Isaiah 43:18-19 NIV
This version says, "See!" Some, "Behold." Some read, "Look!" I need all of those words. "Stephanie! See it! Look! Beholdddd!" Wake up and realize this is hard place is a transforming place. I don't know how or what God is doing here with us, but LOOK at it! It's a new thing! When God does new things I should BEHOLD.
God is in the wilderness with us. He is doing something new. Why would I want to go back to our old selves when God is doing something new?! Change is hard. It's like the caterpillar to the monarch. Why would I want to go back to a creeping along worm when God's got big butterfly plans? Right now, we may be stuck in that cocoon. But He's making a way. Forget the past and perceive it.
So, I wait. I will wait in this unfamiliar place. Hope is still springing underneath the surface for what is to come. We aren't who we used to be and God is making us a new thing. We will wait.
My husband and I are parents of all boys. One of whom is a young adult with both physical and intellectual disabilities. I don't always know what I'm doing as I parent these guys. But what I do know is God is teaching me big things through our trials that I probably would have never learned without them. You can find more from me at www.mostlyeandme.com, on Facebook, and on Twitter @mostlyeandme.