The pace of life in 2019 doesn't leave much room to breathe.
And true confession: When I have a few minutes of down time I'm more apt to start scrolling on my phone than I am to just sit and enjoy the moment. But for those of us whose families are impacted by disability or chronic illness does it really help us to scroll endlessly on Facebook or other social media and fall into the trap of comparing our lives to other folks?
I didn't truly understand how valuable simply providing space to decompress and calm was until we set up a sensory room for the first time at Urbana Missions Conference this past December. Over 10,000 college students and alumni from the U.S, Canada and beyond arrived in St. Louis, Missouri, for Urbana 18, for five intense and wonderful days of worship, speakers, and Scripture study about God's heart for the world. All those people together in America's Center Dome for part of the busy conference schedule (which included flashing lights and loud worship) brought many people into the sensory lounge for a whole host of reasons. Some felt sick or panicky from the loud volume or the vibrations from amplifiers and would visit our room during these times for some quieter moments. Others experienced PTSD or had chronic illnesses that made breaks necessary.
Thanks to two generous ministries, www.parablescommunity.org and www.chapelstreet.church, our space included large and small pillows in blues, greens and browns, weighted blankets, bean bag chairs, soft lighting, fidgets, noise reducing headphones and more. So many students as well as adults at the conference thanked us for simply having the room and being with them during times of high stress or fatigue. Besides wanting to create these spaces at other conferences or at least have some ear plugs and other basic supplies on hand, ministering in the sensory room at Urbana made me reflect on my own life.
As parents of those who have special needs we are fantastic at finding spaces like the sensory room—or even creating places like this in our own homes for our children—but what about doing this for ourselves? Say, using the small breaks we have to light a candle, take a couple deep breaths and remind ourselves that the Lord is with us?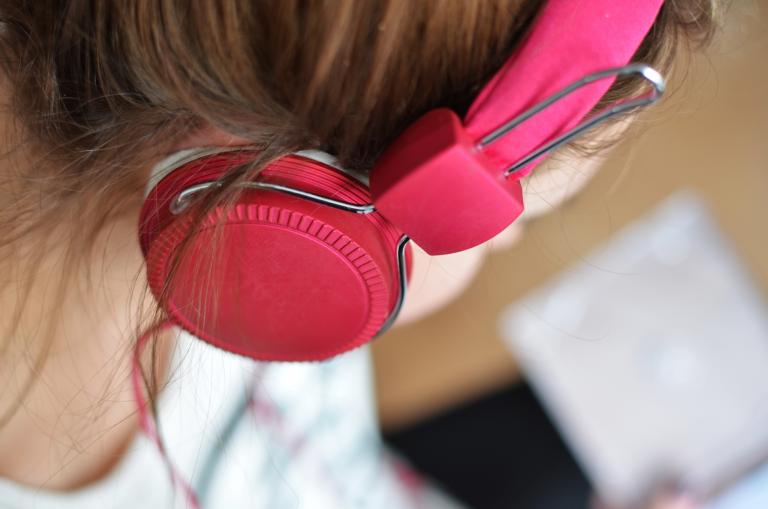 Believe me, I'm not trying to make you feel guilty or add another to-do to your already very long list. But it is more than okay to create breaks in the rhythm of our days to wind down and relax. We need some rest! Then, just like so many folks were able to step back into America Center's dome to hear the speaker or partake in worship with ear plugs in place at Urbana, we can step back into our respective worlds and keep on keeping on!
Deborah Abbs is the author (with others) of  Life on the Spectrum. Because no two people with autism are the same, Life on the Spectrum's authors all bring their unique perspective and experiences to the table. Our honest, raw and heartfelt stories show how God is at work in the real-world struggles of families impacted by autism. Come on the journey with us! Find out more at www.lifeonthespectrumbook.com