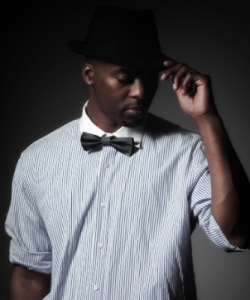 Dear Reader,
Being a minority within a minority was not something I set out to do. I was raised within a Pentecostal Christian family where uber-religiosity was–as it is with many Black families in America–normalized as being more "obviously" real than anything within our material reality.
While I, like virtually everyone, uncritically accepted these truth claims for psychological and not philosophical reasons, I was rather rambunctious during my adolescent years, placing my religious beliefs on the back burner. It wasn't until I was 18, during a period of turmoil and anxiety, that I found myself dedicating my life to my dormant faith.
"Reborn in the blood," I was a born-again Christian who, from 18 to 20, grew in confidence and strength in my religious ideology. Though young, I found people naturally gravitating to my lead, seeking my advice and allowing me to lead group prayers and independent Bible studies. I even sang in the choir!
Around the time I had a couple Church speaking engagements, I found myself more and more engulfed in historical studies. I knew I was right despite some discrepancies I found with my religious texts when compared to secular data. This only heightened my curiosity, causing me to more vigorously research history, mythology, and diverse religions.
Fast forward two years. I went through a prolonged deconversion period, one met with denial, frustration and cognitive dissonance. Ultimately, I found that, despite what I wanted to believe, I could no longer endorse a belief system that was so grossly incompatible with an empirical reality and its propositions riddled with insufficient evidence.
I'm a philosophile and humanist. I consider myself a "atheism movement" gadfly: one who critiques the movement, not for self-satisfaction, but in hopes that I may be able to provoke some to progress beyond privilege, insularity, and complacency.
Social justice matters greatly to me, so I tend to write about atheism, race, and culture with an intersectional approach to point out ways we could all improve for the betterment of society and humanity. I'm the recipient of the 2014 O'Hair Scholarship from American Atheists in recognition of my activism promoting the civil rights of atheists and separation of religion from government. Currently, I'm the Social Justice Coordinator with the American Humanist Association.
Thank you for allowing me to share pieces of myself.
Sincere T. Kirabo