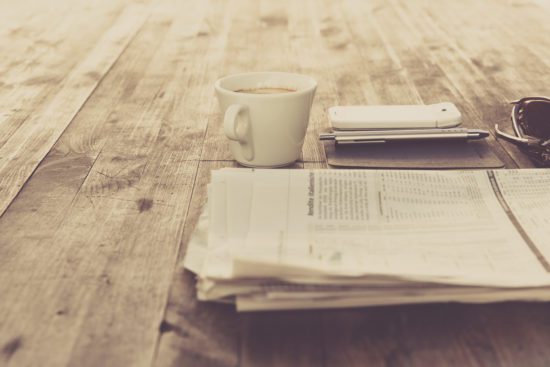 I used to share some good things I have read every week but got out of the habit of doing so about a year ago. My goal here is to share some helpful, thoughtful, and challenging things I have read or listened to recently. Most will be written by Christian authors and address issues related to the Christian life, theology, or the church, but some will cover topics of general interest that relate to social issues, common sense wisdom, or history.
A Few Good Blog Posts
"Your smartphone is making you stupid, antisocial, and unhealthy. So why can't you put it down?"
This post from Canada's The Globe and Mail goes through the increasing research that shows the harmful effects of our addiction to our smartphones. This joins an increasing number of books from both secular and Christian sources questioning the wisdom of our overreliance on our smartphones. "Smartphones are causing real damage to our minds and relationships, measurable in seconds shaved off the average attention span, reduced brain power, declines in work-life balance and hours less of family time." (If you want to read more about this issues, I suggest Adam Alter's Irresistible, Andy Crouch's The Tech-Wise Family, and Tony Reinke's 12 Ways Your Phone is Changing You. I share my favorite quotes from Crouch's and Reinke's books here and here.)
"Learning to Say Hello Again"
Every once and a while, you run across a post that makes you think for days. This is exactly what Douglas Groothius accomplished in this piece for Christianity Today encouraging Christians to think about how they greet and welcome the people they see each day. Read this, meditate on this, and act on this. "Character is largely formed through manners, even by how we acknowledge the presence of others."
"Logan Paul and Our Embrace of Two Minutes Hate"
Aaron Earls reflects on the recent events surrounding YouTube personality Logan Paul. While not condoning what Paul did for a second, Earls shows how our culture mimics the "Two Minutes Hate" from George Orwell's 1984 in the way we respond to events on social media. In particular, Aaron is concerned that we lose any sense of the truth that we are dealing with people who have been created in the image of God. "If you look on social media right now, I'm sure you can find one or two examples of this happening at this moment. Someone has become the cultural whipping boy and everyone is taking their turn with the verbal lashes. All the while, we foster hate in our hearts instead of love. We train ourselves to see the flaws and dismiss the humanity of those with whom we disagree."
"Deciphering the Covers of Christian Books"
From time to time, you may run across Christian books written by multiple authors. Tim Challies walks through the different ways that more than one person can collaborate together on a book and explains how to discern this from the cover. "Covers contain crucial information both in their design and in their words. There is some information on a book's cover that many people don't know how to decipher. Let me tell you how to make sense of the information about authors, co-authors, editors, and contributors."
A Few Good Books
God's Wisdom for Navigating Life
This book combines two of my favorite things– the book of Proverbs and the writing of Tim and Kathy Keller. This book contains a devotion from Proverbs for every day of the year. (There are some on Ecclesiastes and Job as well.) Each devotion consists of a couple of paragraphs to get you thinking about the text and concludes with a challenging question and a prayer. This is a great devotional resource for growing in wisdom. The Kellers also have a similar devotional book on the Psalms titled The Songs of Jesus. "Perhaps it would be best to say that real wisdom tends towards prosperity, but prosperity itself is never the wise person's ultimate goal. The wise do what they do not because it is satisfying or because it works but because it is right and loving to God and his creation."
Parenting
My wife Beth recently read this book by Paul David Tripp and gained great benefit from it. (I'll be reading this soon, as well.) For years, my go-to parenting book has been Shepherding a Child's Heart, but from what I have heard, this one may replace it. "If you are not resting as a parent in your identity in Christ, you will look for your identity in your children."
A Few Good Podcasts
"Gospel Parenting with Paul David Tripp"
In this short conversation on the God Centered Mom podcast, Paul David Tripp talks about how to apply the Gospel to ourselves in parenting and to the lives of our children. "I don't think it's possible to pursue the American definition of a successful kid and parent your children with the gospel at the same time."
"The Courage and Resilience of Ulysses S. Grant"
Brett McKay interviews Ron Chernow about his new biography on Ulysses S. Grant. (Chernow previously wrote biographies of Alexander Hamilton, George Washington, J.P. Morgan, and John D. Rockefeller.) In this discussion, Chernow talks about some of the influences that shaped Grant as well as the qualities that made him the right leader at the right time in the Civil War.