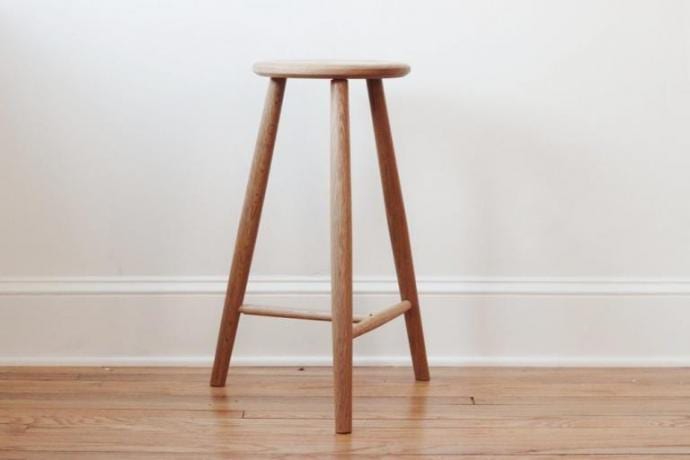 Many Christians throughout the centuries have dealt with a lack of assurance. They think they have trusted in Jesus, but they deal with lingering doubt. This inevitably leads to insecurity during trials, difficulty in prayer, and a lack of confidence in sharing the Gospel.
Can we truly know that we are Christians? The Bible's answer is an unwavering "Yes!" In the first letter that bears his name, the Apostle John wrote to a church in order to help them know that they are Christians. He summarized his reason for writing in 1 John 5:13, saying, "I write these things to you who believe in the name of the Son of God, that you may know that you have eternal life."
The book of 1 John helps us understand the sources of our assurance. The writers of the 1689 London Baptist Confession drew on 1 John when they said that the certainty of our salvation "is not a bare conjectural and probable persuasion built upon a fallible hope, but an infallible assurance of faith founded on the blood and righteousness of Christ revealed in the Gospel; and also upon the inward evidence of those graces of the Spirit unto which promises are made, and on the testimony of the Spirit of adoption, witnessing with our spirits that we are the children of God; and, as a fruit thereof, keeping the heart both humble and holy."
The London Baptist confession set forth three sources of assurance, which are all laid out clearly in 1 John– faith in the promises of the Gospel, the fruits of faith in our daily lives, and the internal witness of the Holy Spirit. Picture a three-legged stool, which each source making an indispensable contribution to our assurance. Without one of them, our assurance has no firm basis.
Over the next few posts, we will examine each of these sources of our assurance, taking a moment to look at their biblical basis and how they work themselves out in our lives. In this first post, we will focus on the first and most important source of assurance– the promises of the Gospel. In 1 John, John uses four important theological truths to remind us of the promises of the Gospel.
Confession
When I first heard one of my professors use the image of the three-legged stool to describe how we find assurance, he pointed out that every image falls apart at some point. The three-legged stool analogy fails here– the promises of the Gospel are the fundamental and most important leg in the three-legged stool.
In the first chapter of 1 John, he deals with what Christians do when we sin. In verses 8 and 10, he makes it clear that no person who claims to be a Christian can say they are without sin. If we do so, "the truth is not in us" and "we make him a liar, and his word is not in us." However, in proclaims the good news of what God does when we do sin. "If we confess our sins, he is faithful and just to forgive us our sins and to cleanse us from all unrighteousness." The simple act of confession leads to full cleansing and absolution from the Father.
Righteousness
John goes on to explain that he wrote what he wrote so that we "may not sin." However, when we do sin, and we will, "we have an advocate with the Father, Jesus Christ the righteous." I cannot overstate the importance of John calling Jesus "the righteous." Jesus never sinned in the ways that we have and he perfectly obeyed the law of God at every point. So, we have an advocate with the Father who is perfectly righteous and whose righteousness is counted to us when we have faith in him.
Atonement
In addition, John said of Jesus, "He is the propitiation for our sins, and not for ours only but also for the sins of the whole world." When Jesus died upon the cross, he died bearing all of our sins in his own body. He took the cup of the wrath of God and drank it to the last drop. We do not have to carry our sins any longer because Jesus bore them all. So now, not only is Jesus's perfect life covering me, but he has also removed all of my sins by taking them upon himself.
Adoption
John continued the barrage of good news in chapter 3 by pointing us to the biblical truth of adoption. In 3:1, he said, "See what kind of love the Father has given to us, that we should be called children of God; and so we are." Then, in verse 2 he proclaimed, "Beloved, we are God's children now, and what we will be has not yet appeared; but we know that when he appears we shall be like him, because we shall see him as he is."
In these two verses John reminded us of the biblical truth of adoption. Through faith in Jesus Christ, God takes those of us who were far from him and he brings us into his family. He adopts us as his children. He promises us an inheritance in his kingdom and promises that we will always have an audience with him. Furthermore, the fatherhood of God reminds us that we are loved and valued by the God who created and sustains the world. No one will ever take us out of the Father's hand.
Conclusion
This is the most important leg on the stool of assurance. Some days the fruits of my faith are evident and some days they barely see the light of day. The witness of the Spirit waxes and wanes, not because the Spirit changes, but because of my fickle heart and because the circumstances of my life change.
The Gospel never changes. What God has done for us in Christ is a sure and steady anchor. God always forgives when we call on him. Our adoption as his children is as true on my worst days as it is on my best days. Jesus's death covers my sins forever because he died once for all and his righteousness always covers me.
We begin with the promises of the Gospel because our tendency is to look to ourselves when we look for assurance. The promises of the Gospel remind us to look to Christ first. Are you struggling with assurance? Look to Christ and you will find it.
Related Posts:
"How Do I Know that God Will Help Me When I am in Trouble?"
For Further Reading:
Assured by Greg Gilbert