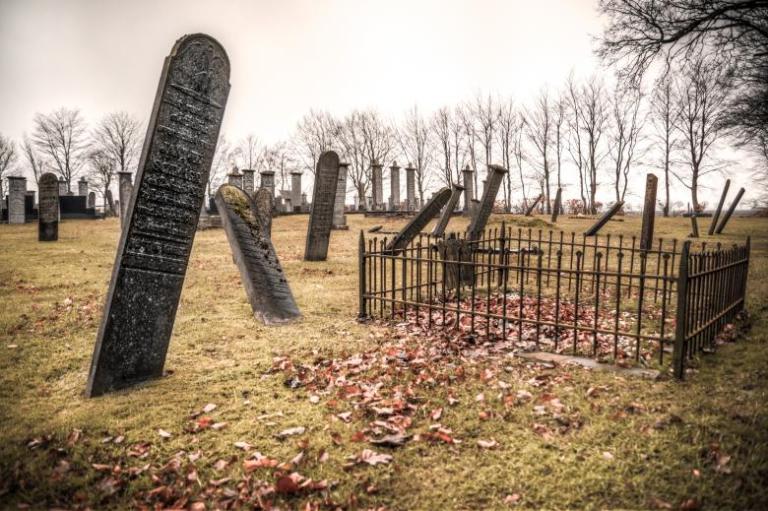 When I was younger, after preaching a couple of family funerals and weddings, I asked my family if I could just mourn like everyone else at a funeral instead of speaking at them. I didn't want to be the family chaplain.
Then, my grandfather died. He wasn't my biological grandfather, as he had died when my Dad was 5. However, my "Daddy Joe" had been married to my grandmother since two decades before I was born and loved me like I was his own. I loved him and was devasted when the Lord called him home. At the funeral, my grandfather's pastor, who I am sure is a godly and well-meaning man, made multiple references to how much my grandfather must be enjoying the fishing in heaven. That's bad enough, but he failed to mention Jesus's resurrection from the dead or that our only hope is our bodily resurrection at the return of Christ. I started preaching family weddings and funerals again. It's a decision I have never regretted.
Preaching a funeral sermon can be difficult. You want to help the family grieve and offer words of comfort, while also offering warm memories of the loved one they have lost. It can be a difficult balancing act. Unfortunately, in our attempts to make funeral sermons comforting, uplifting, and sometimes humorous, we often forget to emphasize what is most important when a person has died.
There has been a tendency lately to call funerals "celebrations of life" and I understand that tendency. However, it almost seems as if we don't want to admit that something overwhelmingly sad has happened. Yes, death is commonplace in this world. And yes, the Christian "is in a better place," but those of us who remain still have to deal with an overwhelming loss that is the tragic result of the presence of sin in the world. There should be sadness. There should be mourning. It should not be "as those who have no hope," but it should be present. (1 Thessalonians 4:13)
Every Funeral Sermon Must Emphasize the Resurrection
You cannot preach the funeral sermon of a follower of Jesus without talking about the resurrection of the body on the last day. Paul addresses this directly when he told the Thessalonian church, "The Lord himself will descend from heaven with a cry of command, with the voice of an archangel, and with the sound of the trumpet of God. And the dead in Christ will rise first." (1 Thessalonians 4:16)
The resurrection of the body is our only hope. Nowhere does the Bible hold out eternal golf, eternal fishing, or eternal sitting on the front porch with Grandma as our eternal hope. Our great hope is that our bodies will be raised and transformed, just as Jesus's body was. Then we will always be with the Lord. This is our great hope.
Paul concluded his discussion about the resurrection of the body in 1 Thessalonians 4 with the injunction to "comfort one another with these words." (1 Thessalonians 4:18) This is what people need to hear at a funeral. They need to hear about Jesus's resurrection from the dead. And they need to hear that since Jesus conquered death, we will too. This provides people will a real and sustainable hope. If a pastor preaches a funeral and does not mention this, he should have kept his mouth shut.
Related Posts:
"The Best Quotes from Remember Death"
"Psalms for Men Who are Struggling"
For Further Reading:
Remember Death by Matthew McCullough