Did you take The Pagan Health Survey last year?  The results of this survey were interesting for many reasons, including the little bit they tell us about how Pagans approach pregnancy and birth.
Cultural anthropologist Kimberly Hedrick conducted the research using participant-observation, interviews, and an internet survey with 1,598 respondents.  She presented her results at the American Public Health Association conference in Denver, Colorado in fall of 2010 and the Pagan Studies Conference in Claremont, California in January 2011.  She also circulated talking points and a PowerPoint presentation from which the following discussion is drawn.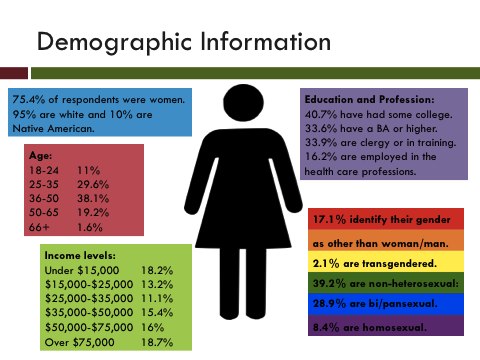 The survey gathered demographic data, including the important finding that Pagans are likely to need health professionals who are sensitive to sexual diversity:
"The most important demographic distinction is that the Pagan community is very accepting of sexual lifestyles outside the heterosexual monogamous norm…The Pagan patient is likely to be just as concerned, if not more so, that a health care practitioner is sensitive to the GLBTQ community, as she is about having her religious beliefs respected."
Here's the part that's particularly relevant for Pagans having babies.  An enormous 96.9% of respondents said that they would choose an alternative practitioner (other than a doctor or nurse) for pregnancy.  Hedrick notes that, "The majority of Pagans would opt for natural childbirth attended by a midwife, with less than 20% saying they would find drugs acceptable for childbirth."
Also more than 30% of respondents consider pregnancy to be a time to call on the aid of a priest or priestess.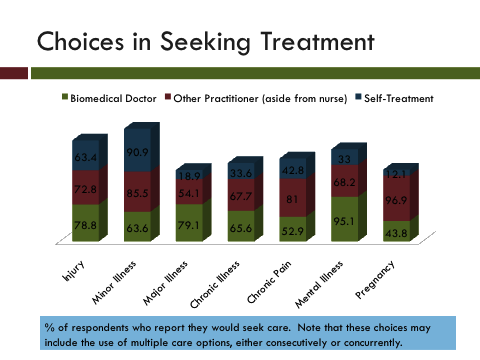 This tells us that the skillful support of both midwives and spiritual leaders is desired by Pagans during pregnancy and childbirth.
Hedrick concluded that healthcare providers (and we can extrapolate that this would include ob/gyns, midwives, labor & delivery nurses, and pediatricians) need to have cultural competence and sensitivity around Pagan religion:
"Being generally clear about respect for religious diversity and complementary treatments can assist in gaining trust, and every hospital should ensure widespread knowledge of religious diversity so that Pagans do not face ridicule or prejudice when they state their religion on admission forms. Finally, Pagan clergy need the linkages, assistance, and respect that other religious leaders receive from health professionals."
To this conclusion I would add that also Pagan clergy need to be informed and sensitive to the spiritual experiences and needs of their community members in pregnancy and birth.
The Pagan Health Survey: The Worldviews and Health Care Choices of Wiccans, Druids, and Witches By Kimberly Hedrick, PhD, Cultural Anthropologist.
Sarah Whedon teaches in the Department of Theology and Religious History at Cherry Hill Seminary and is the founding editor of Pagan Families: Resources for Pagan Pregnancy and Birth. Sarah's teaching, research, and advocacy work center around topics of spirituality, feminism, and reproduction. She makes her home in San Francisco with her partner and their children.