The Wednesday Wisdom series returns! A weekly Wednesday Wisdom post — two or three quotes on a theme related to Paganism and childbearing, inviting us to meditate.  This week birth brings us to our knees.
"Rigid plans work best if you're building a skyscraper; with something as mysteriously human as giving birth, it's best, both literally and figuratively, to keep your knees bent." –Mark Sloan, MD (Birth Day)
"Birth is not an event; it's a series of sophisticated biological processes… Really, we're talking about processes that should make us fall on our knees in awe." -Suzanne Arms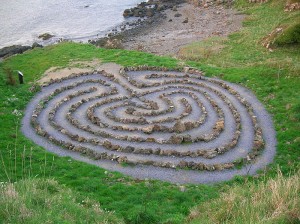 "There are hundreds of ways to kneel and kiss the ground." -Rumi
What mysteries bring you to your knees? How do you kneel and kiss the ground?