Observances and Events
October was a busy month around here! We celebrated National Midwifery Week & International Babywearing Week as well as observing Pregnancy and Infant Loss Remembrance Day.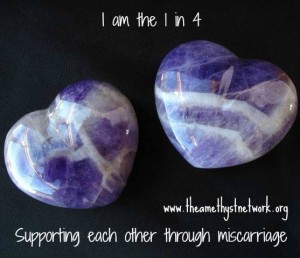 This year's Spirit Babies ceremony was announced: This year, the Spirit Babies ceremony will be at the Mudd Building, Room 100 of the Pacific School of Religion at 1798 Scenic Avenue in Berkeley on Sunday 12/15 from 1-2pm. This is an interfaith service for people to come together to remember, honor those who were lost to abortion, miscarriage, or stillbirth, or any other type of pregnancy loss. All whose lives have been touched are welcome. Please bring a small object of remembrance to place on the altar.
Third Wave Feminist Witchcraft announced 40 Days of Ritual to Keep Abortion Legal in conjunction with the 40 Days of Prayer movement.
Some great blog posts
[Trigger Warning] Hecate in the Hospital: "My sister was doing fine with her planed, induced delivery. Her contractions were steadily peaking and decreasing as her body prepared to give birth to her son; her fifth child. It was a risky pregnancy since she had preeclampsia . Thousands of women and infants die from this condition each year."
Raven J. Demers at the SageWoman blogs shares what happened when her daughter turned away from witchcraft.
From Birth Blessings Yoga: "I needed to have a baby, like the sun needs to shine, and the ocean desires the pull of the moon, and geese that fly south need to form a V formation."
Robin Fennelly at the SageWoman blogs: "Hers is the intensity of a Mother's love that will traverse the flames of pain and suffering to protect her child. Hers is also the fire of sorrow as the child leaves and the Mother has only memories of a time of nurturing and tending."
How The Crunchy Pagan Mom – Danie Newcomb celebrates Samhain.
Molly writes: "Stepping back, it seems clear to me that giving birth is the closest experience humans have with being Goddess-like—wouldn't it make sense to imagine the Divine as female also?"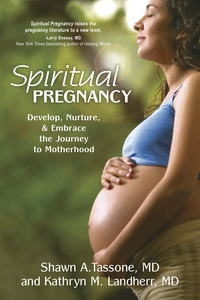 And More…
There's a new book forthcoming from Llewellyn Worldwide – Spiritual Pregnancy. We're working on getting a copy so we can share a review here.
Speaking of which, a regular reader commented wondering what happened to our picture books for Samhain post. Most posts are shared twice on the Facebook page, but Facebook's algorithm might prevent you from seeing either one. To see more posts from any page that you like, be sure to comment, share, or like. That tells Facebook you want to see more. You can also subscribe by email to Pagan Families by inputting your email address in the field to the right.
And that's all for October. What did you read in October that we missed?
From Crystal Blanton; Author, High Priestess, Counselor, Witch: "The spiritual act of love that I feel for my kids is the most holy of feelings I have. Sometimes I can connect to it with such awareness….. those are good moments."