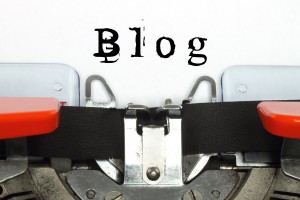 When Mama Stacey shared the link to her blog the other day, I realized there's a world of Pagan parenting blogs out there that I don't know about. So I asked on Facebook what Pagan parenting blogs readers recommend, and here's the list that was shared:
In the House of Mama Stacey "

This blog is about a real Pagan family in a real NW Pennsylvania town.  We're vegetarians (except Papa J, who still sneaks jerky and bacon when he thinks Mama Stacey isn't looking!), liberal thinkers, earth lovers, and Pagans.  If you see us out and about at a festival, don't hesitate to say "hi!"."

Magical Mothering " I have given birth to 9 children. Three of my children live with their father. For very personal and intense reasons I am no longer counting them in my household. I recently stopped working part time as an Infant / Toddler Developmental Specialist with Early Intervention…"
Stay-at-Home Witchery "The good, bad, and fun times of a stay-at-home mother who also happens to be a witch."
Treegold and Beegold "I'm Velody and I'm a married mom of two young children, a boy and a girl who has been following a pagan based faith for over 13 years now."
Ozark Pagan Mamma "My name is Tressa. I'm a native Arkansan, steeped in Ozarks culture and I wouldn't want to live anywhere else. I've been Pagan most of my life (since 1986) and a mom for over 20 years. I've been making crafts, crafting ritual, creating shrines, cooking vittles, and raisin' youngins for ages. I started this blog in 2009 to share some of that journey with you."
The Ditzy Druid "I'm a 20-something Druid-in-training involved with the Ár nDraíocht Féin tradition. I say that I'm training because, even though I've completed the Dedicant Program, I feel that I have a lot to learn. I truly don't believe that someone can be a full-fledged Druid until they've had years of life-experience. In my point of view, I'm just a fledgling."
What other Pagan parenting blogs do you enjoy?