Top stories in Paganism and Shinto for June 24th – July 1st:
Archaeologists find internationally significant Neolithic ritual site in England
Pagan community centre planned for the Twin Cities
 New Video Explores the Shinto Spirituality of Hayao Miyazaki's Films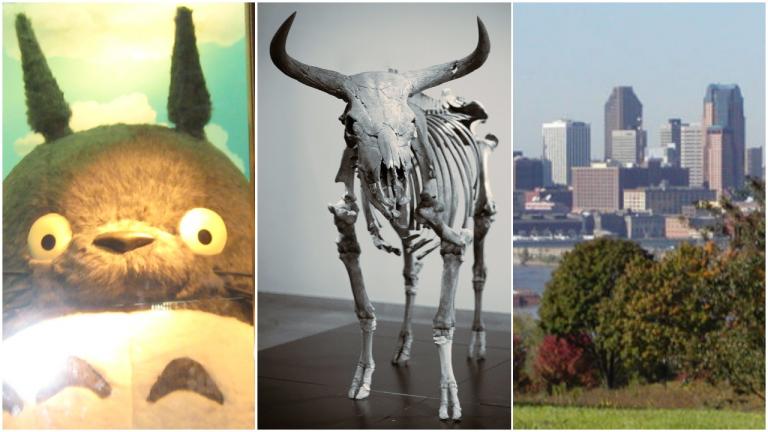 Pagan News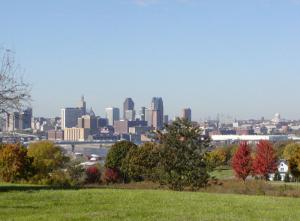 The Wild Hunt: Pagan community center planned for the Twin Cities
MINNEAPOLIS –The Twin Cities — sometimes called "Paganistan" by Pagan residents — host a large enough number of Pagans that one local group is hoping to create a community center to serve their diverse needs…
Lancaster University Website: University To Hold Witchcraft & Human Rights Conference in 2019
This interdisciplinary conference will examine the various traditions of witchcraft across centuries and continents…
The Daily Wildcat: New Metaphysical Shop Celebrates the First Day of Summer
Standefer was one of over 20 Tucsonans to spend the longest day of the year at a new metaphysical shop in the downtown Tucson area called the Ninth House…
By The Pale Moonlight: Midsummer Celebration at The Museum of Witchcraft and Magic
The Midsummer went off in a traditional manner at the Museum of Witchcraft and Magic in Cornwall, UK, with a celebration that marked the fire festival in a beautiful way…
Star Gazette: Even witches are protected by freedom of religion
"In our next staff meeting, Hartwell elicited suggestions from his 20-person chapel staff regarding a place for the Wiccans. He made it clear that if we exclude room for any faith, we exclude room for all faiths."
VICE: How Queer Heavy Metal Magick Saved Me
"My alchemy practice promotes self-care as an act of personal and political resistance."
The Conversation: Spells, charms, erotic dolls: love magic in the ancient Mediterranean
It was a well-kept secret among historians during the late 19th and early 20th centuries that the practice of magic was widespread in the ancient Mediterranean…
Museum Crush: The Ashmolean explores English magic, ritual and belief
As the Ashmolean Museum prepares to explore the worlds of ritual and witchcraft, Museum Crush talks to curator Sophie Page about angels, demons and magical objects…
The Isle of Thanet News: Cafe owner describes Stonehenge handfasting
Dedicated Ramsgate seafront café boss Kandy Jones is hard at work serving up customers' brews – despite getting married in a Solstice wedding officiated by a Druid just a week ago…
Shinto News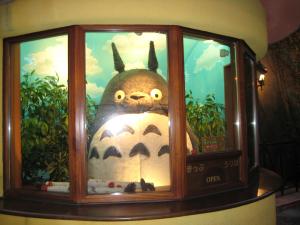 Gizmodo: New Video Explores the Shinto Spirituality of Hayao Miyazaki's Films
In a new video, the thinkers over at Wisecrack consider the philosophy behind Miyazaki's famed reverence for nature, taking viewers on an introductory tour of the Japanese religion Shinto as it provides a framework for understanding Miyazaki's films…
The Financial: Tsuzuri Project to dedicate facsimile of 17th-century Japanese artwork to original owner original owner Tanzan Shrine
Painted on sliding doors, this work was originally installed at Tanzan Shrine, which worships the deified Fujiwara Kamatari, a central figure behind the influential Taika Reforms of 645…
Politiko South Luzon, Philippines: San Pedro Councilor Jimbo Ambayec pays respects at Shinto shrines
San Pedro, Laguna Councilor Jimbo Ambayec visited three places of worship for two religions during his trip to Japan and celebrated the diversity of beliefs present there…
The Japan News: Shrine ritual purifies the souls of visitors
In June, many shrines in Kyoto erect a tall ringlike structure made of grass in preparation for a summer purification ritual called Nagoshi-no-Harae, which takes place on the last day of the month and sometimes at the turn of the year…
Grape: Tourists' Good Luck Ritual Is Tarnishing Beauty Of Japan's Most Iconic Shrine
The famous gate of Japan's famous Itsukushima Shrine is suffering from structural damage caused by travellers cramming it with coins…
Nippon.com: Nagano Prefecture's Suwa Taisha: One of Japan's Oldest Shintō Shrine Complexes
Famed for its Onbashira-matsuri, a festival held every six years where giant tree trunks are carried bodily to the shrines, Suwa Taisha preserves modes of worship predating Shintō itself…
Mimusubi: Temporary Sanctuaries
Jinja buildings, like any other, sometimes need to be repaired or rebuilt. For most of the structures, this is no more, and no less, complex than for any other building. The main sanctuary, however, has a different problem…
Other News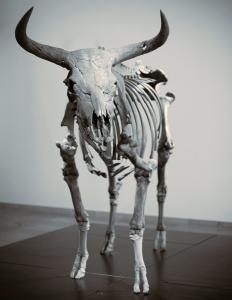 The Guardian: Archaeologists stumble on Neolithic ritual site in Suffolk
Diggers laying groundwork for a new windfarm discover previously unknown site of international significance…
Greek Reporter: Greek Island Invites Beyonce as Part of Venus de Milo Campaign
Campaigners for the return of the Aphrodite of Milos (AKA the Venus de Milo) have asked American pop superstar Beyonce to visit the Aegean island as part of their efforts to have the statue returned to Greece…
The Sun: Stonehenge builders may have transported megaliths down 'stone highway' from Wales
Historians have often wondered just how the giant stones were transported to Salisbury Plain – and now they think they finally may have an answer…
The Independent: Ancient Roman 'hand of god' discovered near Hadrian's Wall sheds light on biggest combat operation ever in UK
The hand – unearthed near Hadrian's Wall and made of 2.3 kilos of solid bronze – was almost certainly a gift to a military deity for giving the Romans victory in the largest military combat operation ever carried out in Britain, before or since…
ScienceMag: Rituals performed at this German 'Stonehenge' may link mysterious monument to its U.K. counterpart
The monumental rings of Stonehenge and similar sites were long thought unique to the British Isles, where Bronze Age priests and worshippers marked astronomical events, celebrated the passing of seasons, and buried their elites. Now, a new study suggests they weren't alone: 4300 years ago, people in what is now northeastern Germany performed similar rituals at Pömmelte, a sanctuary ringed in earth mounds, ditches, and wooden posts…
Ahram Online: Italy returns to Egypt collection of Egyptian artefacts seized in Naples
The artefacts include 151 ushabti statuettes carved in faience, 11 pots, five cartonnage gilded mummy masks, a wooden sarcophagus, two symbolic wooden boats of the dead, two canopic jar lids and three porcelain tiles from the Islamic era…
SyFy: The Lasting History Of The Witch In Comics
The myth of the twisted, evil old witch living alone in the woods and snatching wayward children for nefarious spells has prevailed and thrived across books, movies, and, you guessed it, even comic books…
'Jomon: 10,000 Years of Prehistoric Art in Japan' at Tokyo National Museum
The Tokyo National Museum has brought together early to late Jomon works from different regions of Japan for a comprehensive exhibition covering the entire period…
Revolver: From Danzig To Lucifer: Johanna Sadonis' Search For Meaning Through Occult Rock
Raised in family of Christian pastors, singer found salvation in mystical doom metal…
Durham Region: Celebrating the summer solstice
"The pagans get it. They've understood the importance of both the sun and taking your clothes off, for centuries."
Science: Hundreds of skulls reveal massive scale of human sacrifice in Aztec capital
A team has discovered a colossal skull rack, or tzompantli, around 35 meters (114 feet) in length and 5 meters (16 feet) in height – just as the Spanish conquistadors described in their accounts of the city.
iNews: Nurse convicted of human slavery after using witchcraft to force women to work as prostitutes
Prior to beginning their hazardous journey to Europe, each of her recruits underwent a so-called "Juju" witchcraft ceremony in which they were beaten and made to consume the heart of a freshly-slaughtered chicken by a tribal priest before being forced to give an unshakeable promise to send funds to Iyamu on pain of enacting the "curse"…
Daily Monitor, Uganda: Son kills mother over witchcraft
Police in Bundibugyo district are holding a 38-year-old man for allegedly killing his mother with a hoe over witchcraft…
NewsDay, Zimbabwe: Siblings kill father over witchcraft claims
TWO siblings from Chief Madziwa's area in Mashonaland East province appeared at the High Court last week charged with killing their biological father accusing him of practising witchcraft…
Orissa Post: Woman killed over suspected witchcraft
A woman was hacked to death by a fellow villager over suspicion she practised 'witchcraft', at Putukamahul village near here in Angul district. She was Niras Purthi, 50. The accused, Guna Saiyan, 60, surrendered before the police Monday evening along with the murder weapon…
TimesNow News: Strawberry Moon 2018: Names of all the full moons this year and their significance
Here we take a look at what all the full moons of the year are called and what they signify…
The Guardian: Mongolia's shamanic rituals – in pictures
Banned for 70 years under communist rule, the ancient practice of shamanism has been protected by Mongolia's constitution since 1992…