Top stories in Paganism and Shinto for August 19th – 25th: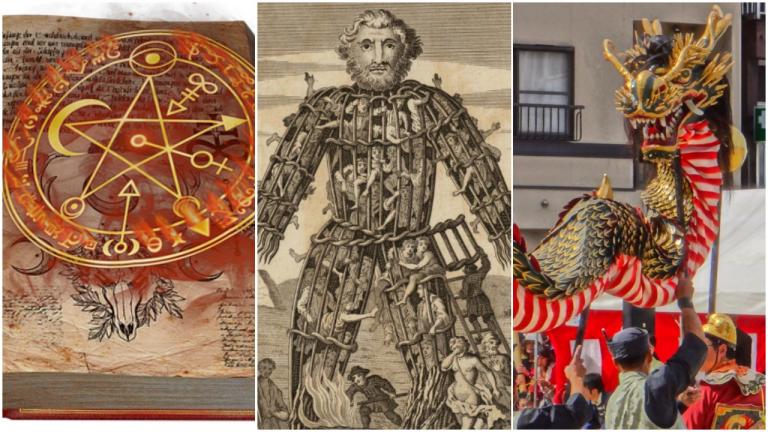 Newberry Library seeks public help in transcribing 17th century magical text
Cathedral defends screening The Wicker Man
Japan's traditional festivals struggling with financial difficulties
Pagan News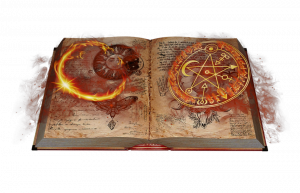 Newberry Library seeks public help in transcribing 17th century magical text
Museum of Witchcraft and Magic
Newberry Library are asking members of the public to transcribe the manuscript the Book of Magical Charms…
Witches and druids in Southampton for annual Pagan Pride festival
Southern Daily Echo
Hundreds dressed in an assortment of colourful clothes and walked through the city, dancing and playing music before heading to Palmerston Park…
Spellbound: Magic, Ritual & Witchcraft comes to Ashmolean Museum
The Wild Hunt
The Ashmolean Museum will soon be hosting an exhibition on magical practice. 'Spellbound: Magic, Witchcraft and Ritual' will be running from Aug. 31 through – Jan. 6, 2019…
The Wild Hunt retract and apologise for Pussy Church article
The Wild Hunt
Pagan webmag The Wild Hunt said the article, about a lesbian Pagan group that excludes trans people, used "hurtful language that was not caught in our editorial review"…
Oklahoma child abuse case involves Wiccans
The Wild Hunt
Police rescued an emaciated 15-year-old male, "JJ," from an Oklahoma farm on July 12. It appears that the boy's father and stepmother, who have been charged with a number of counts of abuse and neglect, are Pagan…
Documentary film casts 'Enlightenment Spell'
The Wild Hunt
"I didn't want to rely on Hollywood stereotypes about who Witches are," Samson said. "I knew Wicca existed but I didn't really know much about it. I decided to start doing some research and build up my knowledge base so I could write a more realistic character."…
Pagans Step Out of the Shadows in Sunny Costa Rica
OZY
Long relegated to the fringes of society, these pagan groups are organizing, growing and aiming to go mainstream…
The many faces of women who identify as witches
The New Yorker
The muddled stereotypes that surround witches nowadays are, in the end, not so very different from those used to define that perennial problem: woman…
Katie Price criticised for using an ouija board at home
The Sun
Some viewers have branded Katie Price "sickening" for using an ouija board and holding a seance while her children were sleeping upstairs.
How witches continue to influence the runway
Syfy Wire
Over the last decade, numerous fashion houses including Saint Laurent, Christian Dior, Givenchy and Alexander McQueen have all drawn on elements of the mystic in their collections…
Shinto News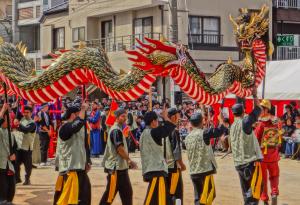 Japan's traditional festivals struggling with financial difficulties
The Japan Times
Traditional festivals are having a more difficult time securing financing for their events these days…
Station Master Tama the Cat Remains Railroad Goddess After Her Death
Japan Forward
In Kinokawa you will find a Shinto shrine, with small gates, that holds the spirit of Tama, who was Kishi's "super stationmaster" and became the sprit goddess Tama Daimyojin upon her death…
Era Names trouble Shinto authorities
Mimusubi
Next year, the current Crown Prince will become Tennō on May 1st, and the general assumption is that a new era will start on that day. This has got the Shinto authorities rather exercised…
To ensure peace, 'Japan separates religion from politics'
The Jakarta Post
Before World War II, Japanese militarism utilized Japanese religion, especially the religion of Shinto, to promote the war effort, justify the goal of the war and so forth…
Emperor Hirohito's aide criticized gov't for staging 'incongruous' Shinto ascension rite
Japan Today
The late chamberlain Shinobu Kobayashi also wrote about his "fears" that the enthronement ceremony, "held for the first time under the new Constitution, might be used as a precedent for holding the ceremony in the future."…
Other News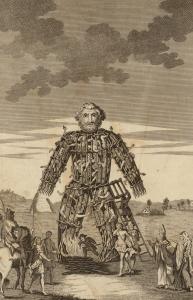 Cathedral defends screening The Wicker Man
BBC
"This programme is designed to celebrate the heritage of British cinema in a fantastic heritage space," Dr Rock added…
Greece Wants New Talks With Britain on Parthenon Sculptures
US News
The Greek government has launched a new bid to engage Britain in talks over the return to Athens of a celebrated group of ancient sculptures originally ornamenting the Parthenon Temple on the Acropolis…
'It's witchcraft': Alabama pastor leads prayer for Trump against 'deep state' showdown
Miami Herald
An Alabama pastor warned his congregation Sunday that President Donald Trump needs prayers as "witchcraft" threatens to impede his presidency…
Paul Oakenfold to become first ever DJ to play at Stonehenge
Evening Standard
The hugely influential British selector will helm the decks for a one-off gig at the UNESCO World Heritage site in September, with a specific date yet to be confirmed…
Exeter University to study best way to summon fairies and demons
DevonLive
Researchers from the University of Exeter have launched a new study to examine collections of 15th to 17th-century spell books and grimoires that gave instructions on how to summon and conjure fairies, demons and other spirits…
Egyptian Papyrus Reveals This Old Wives' Tale Is Very Old Indeed
Smithsonian
The "Wheat and Barley" pregnancy test described in a recently translated medical text has been practiced for thousands of years…
Archaeological Excavations in Greece Reveal More Details About The Ancient Sanctuary Of Greek Goddess Artemis
Inquisitr
Archaeologists have gleaned yet more information about the ancient sanctuary of the Greek goddess Artemis, after further excavation work was conducted in Evia, Greece…
The miraculous discovery of the ancient "rolling sun" at Croagh Patrick
Irish Central
On August 24 a most amazing phenomenon known as the "rolling sun" can be witnessed in the west of Ireland on Croagh Patrick, the holy mountain of Saint Patrick in County Mayo…
'Sexy' dinner inspired by Greek gods comes to London
The Spirits Business
Sybarites are being invited to "dine like a deity" in a raunchy food and drink experience that "blurs the line between feast and fantasy"…
In Nigeria, thousands celebrate Osun, goddess of fertility and water
News24
Every year, the festival attracts thousands of Yorubas, an ancient ethnic group in West Africa that numbers around 40 million, the vast majority living in Nigeria…
Mother Goddess rituals festival takes place in Hue, Vietnam
Vietnamnet
Mother Goddess worship is considered a belief in Vietnam, and has millions of followers…
Tanabata Festival announces kazari decoration winner
The Rafu Shimpo
The 10th annual Los Angeles Tanabata Festival was held in Little Tokyo on Aug. 11 and 12, the first weekend of Nisei Week Japanese Festival, with an opening ceremony attended by local dignitaries on Aug. 10…
Alternative medicine as a vector for the spread of new sects
European Scientist
New Age adepts are often attracted to alternative, holistic, global, spiritualist, alternative medicines which are no less deadly for it sometimes or which do not have scientific validation and which are used by people who do not, most of the time, have real medical skills…
If Pope Francis isn't doing it for you, here's 4 alternative Goddesses to worship
The Daily Edge
With Pope Francis' imminent visit to Ireland stirring up a bit of controversy for numerous reasons, you might be seeking some some alternative figures to look to for spiritual guidance and inspiration…
Drowned in the bath, slashed with knives and chillies in eyes: the torment of the children being accused of witchcraft in the UK
The Sun
Beliefs in demonic possession are still prevalent in many African countries, meaning thousands of kids who come over to the UK from them are at risk of abuse and cruel torture in the name of religion – and experts say these cases remain hidden from the police and social services…
Kalulushi Accused of being Witch Escapes Lynching
Zambia Reports
A 47 year old man of Luombwa Compound in Kalulushi District on the Copperbelt Province escaped unhurt after a mob descended on his house on suspicions that he practised witchcraft…
Man killed for 'black magic'
The Times India
A 54-year-old tribal marginal farmer was brutally thrashed to death for practising witchcraft by five fellow villagers…
Priest nabbed for death of woman accused of witchcraft
Punch
The Ogun State Police Command says it has arrested a priest, Lekan Olukolu, for the death of a 25-year-old woman, Idowu Ogunkoya, who allegedly died in his shrine…
Tagged witch, woman lynched
Telegraph India
A woman in her mid-fifties returning to her in-laws' place after giving a rakhi for her brother was lynched in Rohtas district, around 165km southwest of Patna, on Wednesday, on suspicion that she was practising witchcraft…