From witches cursing Trump to witches protesting beauty companies, from women banned in Sumo rings to worldwide efforts to save a Shinto shrine, 2018 saw plenty of interesting news for both Paganism and Shinto in the international media. Let's take a look at the 10 top stories in Paganism and Shinto as the year ends…
Top Pagan-related stories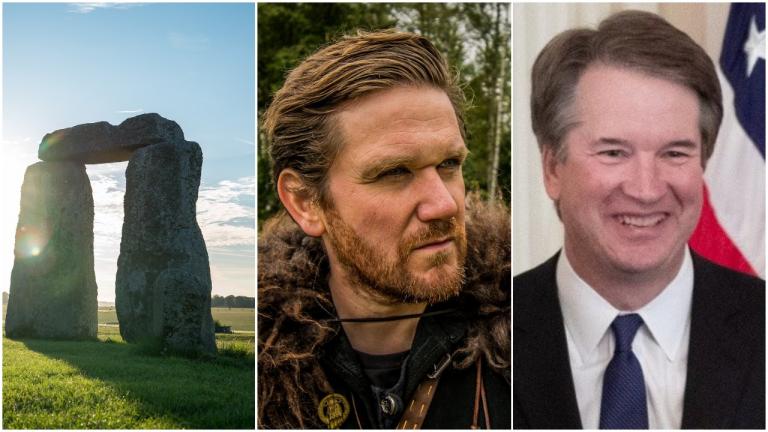 1# US: Pagan beliefs flourishing
Perhaps the biggest news to hit the press for Pagans was the revelation that there are now 1.5 million Pagans in the US – outnumbering Presbyterians. Separate research also found that "New Age" beliefs often held by Pagans, including reincarnation, astrology, psychics and the presence of spiritual energy in physical objects like mountains or trees, were common among both religious and non-religious Americans. In a less well-covered piece of research, it was found that 28% of trans people and 14.5% cis lesbians surveyed identify as witches or practise witchcraft.
2# Iceland: Paganism thriving here too
2018 was a good year for Icelandic Pagans too. Iceland Magazine reported that while the National Church is losing numbers, Asatru is Iceland's fastest growing religion. The Ásatrúarfélagið' is expected to soon complete Iceland's first temple to Thor and Odin in 1000 years. Meanwhile, Iceland's Zuist movement, based on Sumerian paganism, has applied for permission to build a two-story temple.
#3 Russia: Pagans 'menaced' by Orthodox Church
Things aren't so great for Russian Pagans, however. The Russian Orthodox Church has condemned Pagan popularity in the Russian military, and, rather menacingly, is developing a registry of people practising Paganism.
#4 UK: Stonehenge tunnel draws mass criticism
Pagans have joined with archaeologists, environmentalists, and many others to protest plans to build a tunnel for traffic near Stonehenge, perhaps the most important place of worship for the British Pagan community. The National Trust was accused of misleading members over the level of damage that the tunnel could cause. Already, engineers have been accused of damaging an important site near Stonehenge.
#5 US: Witches hex conservatives
Witches in the US got political as a movement rose to bind and put curses on Trump, Brett Kavanaugh and the NRA. This prompted counter-prayers from Christian groups and priests.
#7 US & UK: Pagans given increasing accommodations in military
An official support group for military Pagans, the Defence Pagan Network, was launched in the UK. Meanwhile, in the US, a Heathen soldier won the right to wear a beard for religious reasons, in-line with accommodations made for Sikh soldiers. Pagan Tama commented on the latter story here.
A hospital employee in the US wasn't so lucky though – he is accusing a hospital of firing him for refusing to shave his beard, which he said is an important part of his faith as a Heathen.
#7 US: New witch TV series provokes mixed reactions among Pagans
2018 saw the launch of many new TV series featuring witchcraft, including remakes of Charmed and Sabrina the Teenage Witch. Both series have practising witches and Pagans among their creators, but Pagan reactions to the shows were mixed. Things got particularly heated when the Satanic Temple threatened legal action over Sabrina's Baphomet statue, which they said was identical to the Temple's own statue.
#8 UK: Pagan stabbed by neighbour over 'noisy' ritual
A Pagan became a victim of violence in his own home when his neighbours stabbed him after complaining about the 'noisy' ritual he was holding in his garden. Pagan Tama commented on the story, and pointed out similar incidents of Pagans being threatened for holding rituals in the privacy of their gardens.
#9 UK: Pagan use of ancient sites causes tension
In Wales, the ancient Gors Fawr stone circle was damaged in what was suspected to be a Pagan ritual. The story revealed the tensions that exist between Pagans who want to use ancient sites for rituals, and conservationists who want to protect them. Two further stories in 2018 continued to highlight the issue: in Jersey, a Pagan was upset that a new fence around an ancient tomb meant she couldn't do rituals there anymore, and three Pagans were arrested for trespassing on Stonehenge.
#10 World: Beauty company withdraws 'witch kit' following protests from witches
Beauty chain Sephora were pressured into withdrawing a 'Witch Kit' following a barrage of complaints from witches, accusing them of commodifying their religious beliefs. Patheos Pagan editor Jason Mankey commented on the story.
Top Shinto-related stories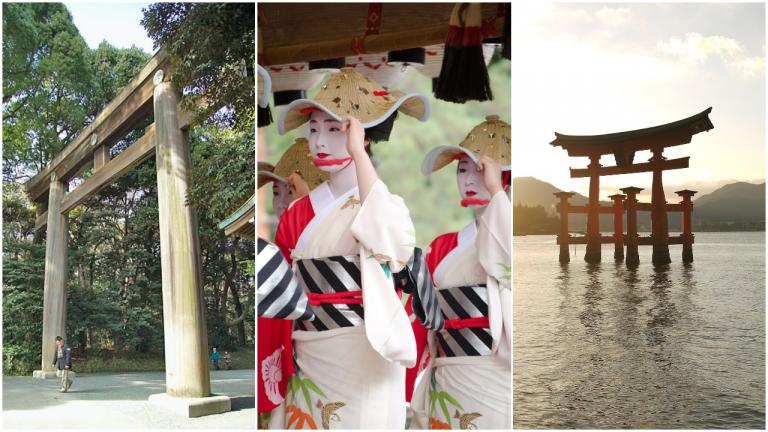 #1 New Emperor rites spark religion-state separation debate
Emperor Akihito's decision to abdicate sparked renewed debate about separation of religion and state, concerning how the new Emperor's Shinto Daijousai rite should be funded. The Catholic Church made pleas for the state to refuse to fund the rite in order to protect Japan's secular constitution, and later a citizen's group announced plans to file a lawsuit to stop the Japanese government from using taxpayers' money for the rite. Then, to everyone's surprise, Prince Akishino made a rare political statement saying he believed the Japanese government should not finance the Daijousai.
#2 Ban on women in sumo rings questioned
Shinto-linked taboos mean that women are not allowed to enter Sumo rings, as they supposedly bring 'impurities' to the ring. This discrimination came into question again in 2018, when footage on the internet showed women who had entered a sumo ring to save a man who collapsed being ordered to leave by officials. Criticism intensified when female Takarazuka mayor Tomoko Nakagawa was refused entry to the sumo ring to give her opening speech, and had to deliver it outside. In her speech, she criticised the discrimination against women in sumo. Later, she lodged a complaint with the Japan Sumo Association. And then, just days after the controversy, the Japan Sumo Association said it would ban elementary school-age girls from taking part in a practice event.
There was one small victory for women in sumo, though. A ban on women in "bull sumo" was lifted.
Pagan Tama commented on the issue here, and has previously discussed Shinto taboos on women here.
#3 Festivals cancelled due to weather
2018 was a year filled with natural disasters in Japan, and unsurprisingly this had an effect on Shinto festivals. The Gion Festival Parade in Kyoto was cancelled due to the July heatwave, while Itsukushima Shrine had to cancel its boat ritual for the first time in over a century due to an approaching typhoon.
The Japan Times also reported that Japanese festivals in general were suffering these days due to problems securing financing.
#4 International movement to save Ghibli shrine
Plans to demolish a Shinto shrine featured in the Studio Ghibli film Pom Poko prompted international protests from Japanese pop culture fans. A petition to protest the demolition gained over 10,000 signatures. Pagan Tama launched an appeal for readers to sign the petition.
In other Ghibli news, the co-founder of Studio Ghibli, Isao Takahata, died in April aged 82. Studio Ghibli's animations have inspired many people outside of Japan to learn more about Shinto.
#5 Shinto folk rituals make UNESCO list
Shinto folk rituals that involve people dressing up as gods and visiting homes at New Year were approved for UNESCO's Intangible Cultural Heritage list. This will hopefully help to keep the rituals alive.
#6 Princess Ayako marries in Shinto ceremony
Princess Ayako married a commoner in a Shinto ceremony at Tokyo's Meiji Shrine in October. This means she must give up her royal status.
#7 Yasukuni Shrine's Chief Priest forced to resign over emperor comments
The chief priest of Yasukuni Shrine, notorious for enshrining Japanese war criminals, was forced to resign after making highly critical remarks about Emperor Akihito, saying that he was trying to destroy the shrine by not visiting it.
Yasukuni Shrine's controversial nature means that it's probably featured in the international news more than any other Shinto shrine. In December, it made the news again after a couple were detained for burning a makeshift memorial tablet there in protest.
#8 Spring festival returns to Fukushima town
In more positive news for Japanese festivals, the spring festival of Tantan Peropero returned to Hirono, Fukushima, for the first time in eight years since the Fukushima nuclear disaster. The festival prayers for an abundant harvest and good fortune.
#9 Shinto festival sparks outrage over animal cruelty
Footage of a horse getting whipped during a festival at a Shinto shrine in Kumamoto sparked protests over animal cruelty. The city's animal protection centre asked the 1,000-year-old Shinto shrine to report back to it on the incident that occurred during the festival's main event.
Not all horses fair badly in Shinto, however. A farm for indigenous Japanese horses has now been opened near a Shinto shrine where horses are venerated.
#10 Shrine sends off Tsukiji market
Tokyo's iconic Tsukiji fish market has been relocated to Toyosu. To give it a send-off, a Shinto shrine within Tsukiji revived a century-old custom called Funatogyo, which involved placing a small portable shrine on a barge, with Shinto priests and local tradespeople present, in the nearby Sumidagawa river to pray for the safety of fishermen at sea.