Top stories in Paganism and Shinto this week:
Power tool used to vandalize 'America's Stonehenge'
Canadian occult conference cancelled over 'white supremacy' fears
Archaeologists claim 'Swiss Stonehenge' is a man-made Neolithic monument
Read more below…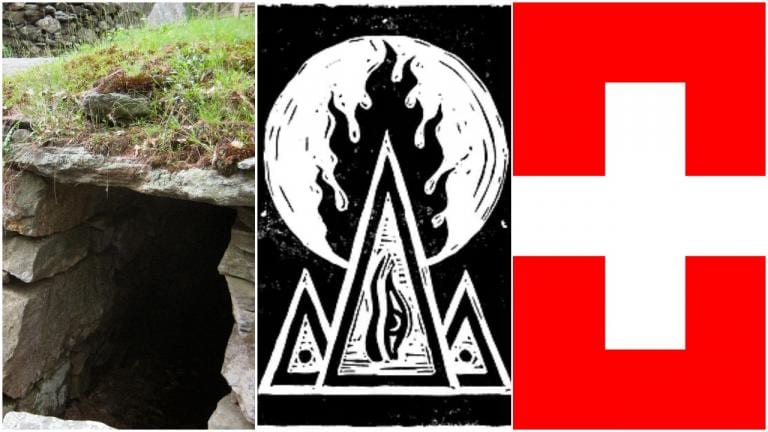 Pagan News
Canadian occult conference cancelled over 'white supremacy' fears
The Wild Hunt
The Black Flame International Esoteric Conference was cancelled last week after concerns were raised by Sarah Anne Lawless regarding the affiliations of at least one of the other presenters to white supremacy…
Can a Pagan credit union break the spell of big banking?
The Outline
A group of Pagans have set up a Pagan Credit Union (PCU) Project…
Pagan Pride Day embraces earth-based faiths
The Famuan
Tallahassee's Pagan Pride Day took place Saturday and it featured small business vendors, teachers and pagans from diverse backgrounds…
Could neo-paganism be the new 'religion' of America?
Big Think
Witchcraft and pagan spiritualities are on the rise in the United States — especially within mainstream youth culture…
Wicca, not Wicked
Capilano Courier
Beyond the confines of fictional tales like Sabrina the Teenage Witch and Rosemary's Baby, practicing witches live among us…
The Photographer Capturing Intimate Images of Witches in Romania
Artsy
Lupu captured her subjects in cantatory action, adorned in traditional garb…
Biggest ever Halloween light parade announced for Liverpool city centre
Liverpool Echo
This year the theme is From Darkness to Light: Where the Worlds Meet takes inspiration from ancient traditions such as Gaelic Samhain, Indian Diwali and Brazilian Dia de Finados…
Top Irish Halloween traditions
The Irish Post
Halloween is the next big holiday on the horizon, and Ireland has a rich history of spook-based traditions…
12 of Scotland's unique Halloween traditions – and their origins
The Scotsman
If you've been guising or carved a turnip lantern, then you'll have celebrated Halloween in Scotland – but what are the origins of these traditions?…
Shinto News
e-money gifts to temples, shrine an insult to gods or simple piety?
The Asahi Shimbun
Do the gods hear a cashless offering when it is inputted on a tablet-type terminal, or will only the tinkle of coins thrown into a traditional wooden offertory box suffice?…
Visitors to Nagoya Zoo throwing coins into alligator pond for 'good luck'
Japan Times
More than 330 coins have been found in the stomach of a dead alligator at a Nagoya zoo in May, apparently swallowed over a span of decades as visitors tossed spare change into the pond while making wishes…
Iwakuni Festival comes back with bang!
Stripes Japan
It's time again for the Iwakuni Festival on Oct. 19 and 20…
Shinto and Rugby
Green Shinto
The sport has awoken a sense of excitement in the country, and television programmes have replayed Japan's winning tries over and over again. But what does this all have to do with Shinto?…
World Cup guide to Matsuri in Kyushu
Rugby Onslaught
Few places do matsuri (festivals) quite like Kyushu. Each area has an abundance of incredible festivals – including traditional events that have been held for centuries, rich cultural experiences, carnival atmospheres, and unique traditions steeped in local culture…
Other News
Power tool used to vandalize 'America's Stonehenge'
Bangor Daily News
Police in New Hampshire said it appears someone used a power tool to vandalize a stone at group of rock configurations called "America's Stonehenge."
Archaeologists claim 'Swiss Stonehenge' discovered under Lake Constance is a man-made Neolithic monument
Mail Online
Archaeologists claim that a range of mysterious man-made stones submerged beneath the surface of an European lake are 5,000 years old…
Ancient 2,200-Year-Old Temple of Pharaoh Ptolemy IV Found in Egypt
Geek.com
Archaeologists recently discovered an ancient 2,200-year-old temple linked to Pharaoh Ptolemy IV in Egypt…
Venture Security awarded contract by English Heritage to protect Stonehenge
BDaily News
Hampshire security specialist, Venture Security, has been awarded a contract by English Heritage to look after the world famous Stonehenge monument in Wiltshire…
Travel Channel ghost hunters to do live investigation at Salem witch trials spots
Boston Herald
A whole team of paranormal pros from the Travel Channel will be flocking to Salem this week in the hopes of contacting spirits from one of the city's darkest moments, the witch trials…
Nara's "deer cookie" rice crackers get their first price increase in 28 years
SoraNews24
Makers of iconic tourism treat cite rising costs and sales tax hike as reasons…
20,000 UK pupils sent to faith schools despite requesting secular education
Schools Week
More than 20,000 children started at faith schools in England this month, despite choosing secular schools as their first preference…
Britain's ancient yews: mystical, magnificent – and unprotected
The Observer
Some have stood for thousands of years, yet trees enjoy little legal protection. Campaigners aim to change that…
Faces for fallen trees: the man behind Rome's tree stump sculptures
The Guardian
Gandini chose to carve faces because he believes they help elicit empathy and respect from passersby towards the tree stumps…
Branches of folklore: the Irish oak, ash, yew and birch
The Irish Times
Prior to modern green thinking, mythology surrounded the identity of ancient Irish trees..
The Legend of Zelda is teeming with Celtic mythology
Eurogamer
Zelda and Celtic mythology aren't just structurally similar…
South Africa: woman murdered after being 'accused of witchcraft'
Herald Live
A KwaZulu-Natal woman was allegedly hacked to death by a man known to her after he accused her of dabbling in witchcraft…
India: 6 force-fed excreta over witchcraft suspicion in Odisha
Hindustan Times
On September 28, after forcing the six men to consume water mixed with human excreta, the group forced out their teeth, using a pair of pliers, and beat them up, police said…