Top stories in Paganism and Shinto this week:
US: Metaphysical shop in North Carolina defaced
Study solves origins of birds ancient Egyptians gifted their gods
US: members of Congress urge Britain to return Elgin Marbles to Greece next year
Read more below…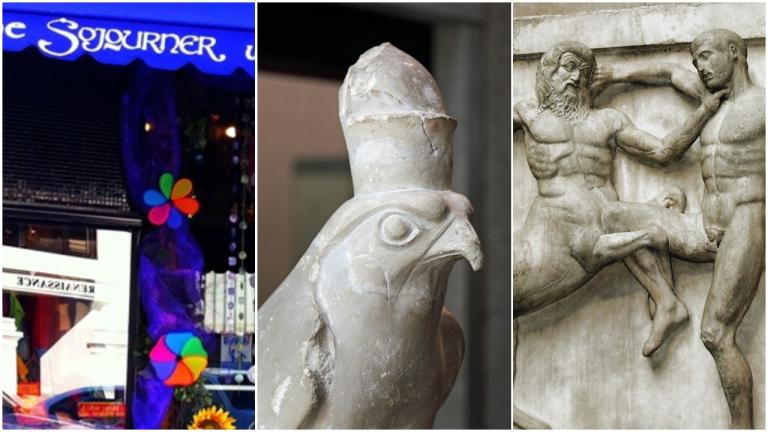 Autumn Equinox Coverage
Mabon 2020: What the autumn equinox pagan festival means, how it's celebrated and when it falls
iNews
Mabon is a harvest festival, when pagans reflect on the past season and express their gratitude for the blessings in their lives…
It's the perfect time to celebrate this Pagan holiday
Fordors
Just outside of the cultural spotlight, modern pagans celebrate the Autumn Equinox in observance of Mabon, a holiday creation that echoes as far back as bell bottoms and disco…
People in Japan visit graves on autumn equinox
NHK World
People in the Japanese city of Kyoto are visiting the graves of their ancestors on Tuesday, the autumn equinox…
Pagan News
US: Suspect identified in defacement of metaphysical shop in North Carolina
The Wild Hunt
The Sojourner Whole Earth Provisions was defaced with a threatening sign…
New Zealand: Craft Cauldron mixes multiple crafts in Whanganui East
New Zealand Herald
There's a new store in Whanganui East, and it's a little different. The colour scheme is Gothic black, there are painted animal skulls on the walls and there's a touch of Wicca in much of the craft work…
Shinto News
S. Korea expresses 'deep regret' as Japan's Abe visits wartime shrine
The Korea Herald
South Korea's Foreign Ministry on Saturday expressed deep regret over former Japanese Prime Minister Shinzo Abe's visit to the Yasukuni Shrine for war dead…
Other News
Study solves origins of birds ancient Egyptians gifted their gods
Science Alert
New research looking at the chemical composition of these birds strongly suggests they were wild and untamed, living out in the natural world before being entombed…
US members of Congress urge Britain to return Elgin Marbles to Greece next year
The Telegraph
Eighteen members of the House of Representatives signed the letter which asked the UK to negotiate "in earnest" over the disputed sculptures…
UK: Ancient heirloom art from deceased relatives
The Wild Hunt
New evidence suggests that tribes of the Bronze Age in Britain used parts of their dead relatives as decorative items or instruments…
Egypt: 27 ancient coffins unearthed inside well at Saqqara
Sky News
Archaeologists in Egypt have found 27 ancient sarcophagi buried more than 2,500 years ago – the largest discovery of its kind…
Herbal medicine in the myths of Ancient Greece
The National Herald
As master storytellers, the ancient Greeks created fantastical stories that have riveted audiences for thousands of years. Let us explore some of these myths and the plants that worked alongside the divine gods and goddesses of our ancient world…
'Witch Hunts' Past & Present
Somalia: Al-Qaeda linked group executes man for 'witchcraft'
All Africa
The Al-Qaeda-linked group Al-Shabaab said it publicly executed Ahmed Kusane Hassan by a firing squad at an open area after he admitted to 'practising witchcraft'…
Nepal: Woman thrashed on charge of 'witchcraft' in Saptari
My Republica
A woman was beaten badly by the locals for allegedly practicing witchcraft at Kusundi…
India: Suspecting woman of practising 'black magic', villagers brand woman as 'witch', chop off her hair
Times Now News
A 55-year-old woman was allegedly branded as a 'witch' in Jharkhand and was subjected to torture by several villagers…
What can we learn from the Salem Witch Trials?
The Art Newspaper
A historical exhibition at the Peabody Essex Museum traces the political and religious forces that led to the executions of innocent people…
Before the Salem witch trials, there were Connecticut witch trials.
New Haven Register
About 45 years prior to the Salem witch trials, Connecticut was the first of the 13 colonies in Colonial America to execute a so-called witch, according to the Seymour Public Library…