Top stories of the week in Paganism and Shinto:
Pagan Tama writer quoted in Washington Post story on Shinto and Paganism in Japan
UK: Stonehenge could lose world heritage status
Ancient Picts knew of Greek gods, new findings suggest
Read more below…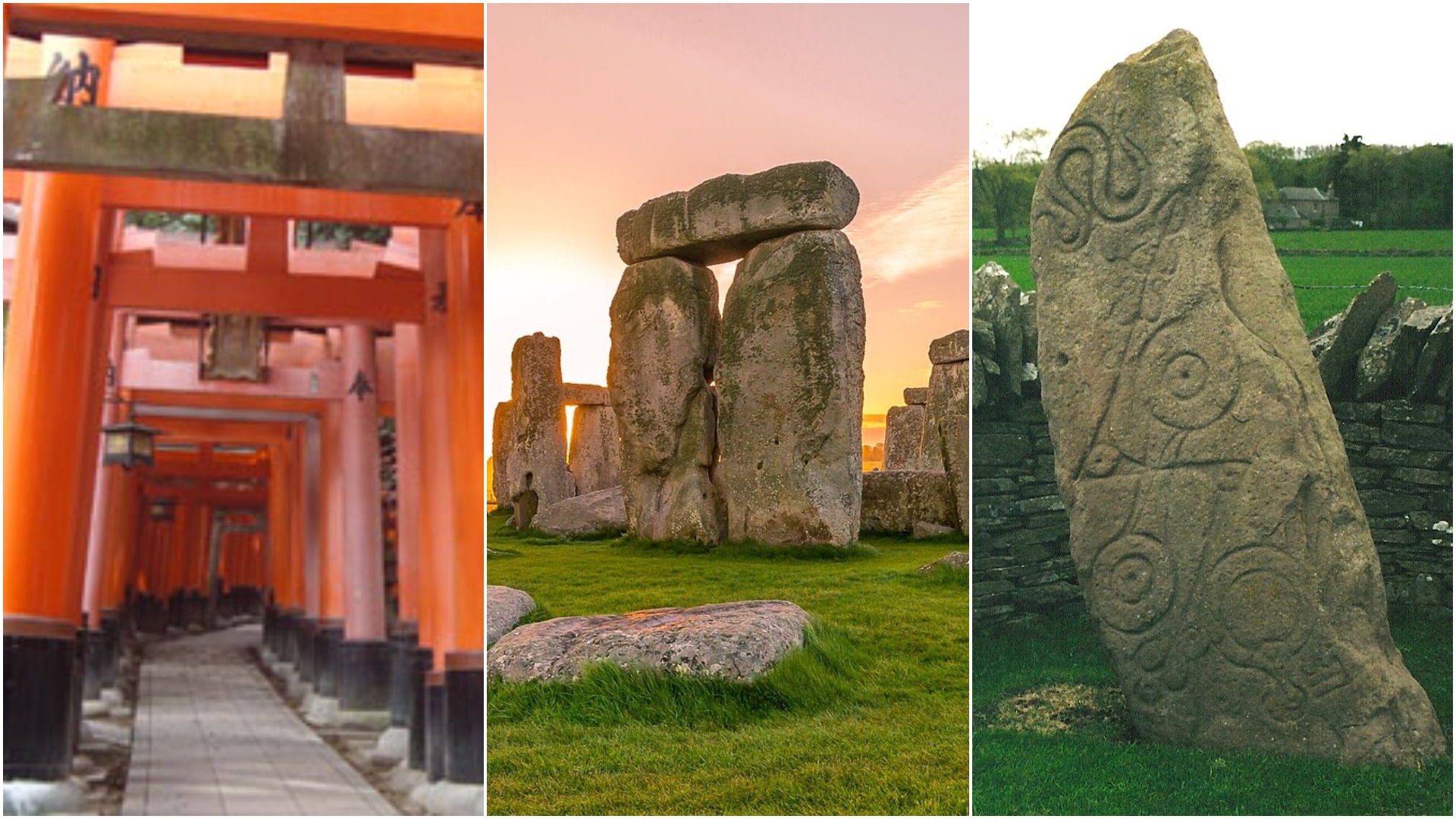 *=Registration may be required.
Pagan News
In Japan, Greek-influenced Olympics meet another kind of pagan heritage
The Washington Post*
"Paganism resonates a lot with people in the U.S. and U.K. because they feel it is a link to a pre-Christian religion of their ancestors," said Megan Manson, a British pagan and Japanese scholar, who adopted Shinto while living in Japan.
UK: Celebrity Kerry Katona's daughter says she practises witchcraft after getting a 'sign'
Manchester Evening News
The 18-year-old, who is the daughter of Kerry and former Westlife singer Brian McFadden, has told how she used spells and tarot cards every day…
Water witches stick to business
Arkansas Online
Rob Thompson is a water witch. He claims that he can locate streams of water in the fractures in the earth's bedrock, using two L-shaped rods that together resemble an old-fashioned television antenna…
Canada: Pagan comedy King Knight to premiere at Fantasia Film Festival
Now Toronto
King Knight follows two deeply connected Wiccan life partners, Thorn and Willow, as they navigate Thorn's unnerving secret past, which is revealed on the evening of their Beltane celebrations…
Shinto News
HYDE special concert to be held at Heian Shrine in Kyoto
Japan Today
Japanese musician HYDE, who is also the lead vocalist of the famous rock band L'Arc-en-Ciel, will be having a concert at the Heian Shrine this summer. The singer will celebrate his 20th anniversary since its solo start in 2001 with a special concert in Kyoto, featuring a unique collaboration with an orchestra…
How many Inari jinja?
Mimusubi
How many Inari jinja are there in Japan? 3,000 and 30,000 and 300,000 are all possible answers, depending on what you count as an "Inari jinja"…
"Spirited Away" and Japan's religious traditions
Nippon.com
Miyazaki Hayao's classic anime Spirited Away draws on Japan's religious traditions in its depiction of the bathhouse world its central character Chihiro finds herself in. Theologian Masaki Akira offers his insights into interpreting the film…
Mystery surrounds 'pyramid' mountain thought to have been sacred ancient Japan site
The Mainichi
A pyramid-shaped mountain in this northeastern Japan city known as "the mountain of many mysteries" among myth enthusiasts is thought to have been a special sacred spot for people in ancient times…
Japan's Mitama Festival honours the souls of enshrined spirits
Albawaba
This year, the Mitama Festival took place at the Yasukuni Shrine in Tokyo from July 13th to 16th with fewer people due to the novel Coronavirus measures…
Other News
UK: Stonehenge could lose world heritage status
The Independent
The warning comes after transport secretary Grant Shapps gave the green light for plans to build a dual carriageway tunnel under the landscape, costing £1.7bn, to go ahead..
UK: High Court bid against Stonehenge road schemes dismissed
BBC
A High Court challenge against a proposed £27bn road development scheme that includes a new road tunnel close to Stonehenge has been dismissed…
Ancient Picts knew of Greek gods, new findings suggest
The National*
Poet and historian Damian Bullen believes he has found possible evidence linking Pictish symbols on the island of Arran with the mysterious temple remains at Samothrace island in the Aegean Sea…
UK: Greek goddess replaces Greta Thunberg in street art project
BBC
Nyx, the Greek goddess of night, is among the artworks appearing across the south of Bristol as part of the 75 Walls in 75 Days project…
'Witch Hunts' Past & Present
India: Tribal woman beheaded over suspicion of 'witchcraft'
The New Indian Express
A tribal woman was beheaded in Odisha's Mayurbhanj district over suspicion of practicing 'witchcraft', police said on Saturday…
UK: Legend behind the Merseyside 'witches' who were 'tried, drowned and hanged'
Liverpool Echo
For generations, residents have heard "whispers" of folktales and witchcraft…