Top stories of the week in Paganism and Shinto:
Witches remember those lost to COVID-19 among the dead at Samhain
UK: Witch and professor call for Halloween pardon for executed Lancashire witches
UK: Schools ban Halloween celebrations due to religious objections
Read more below…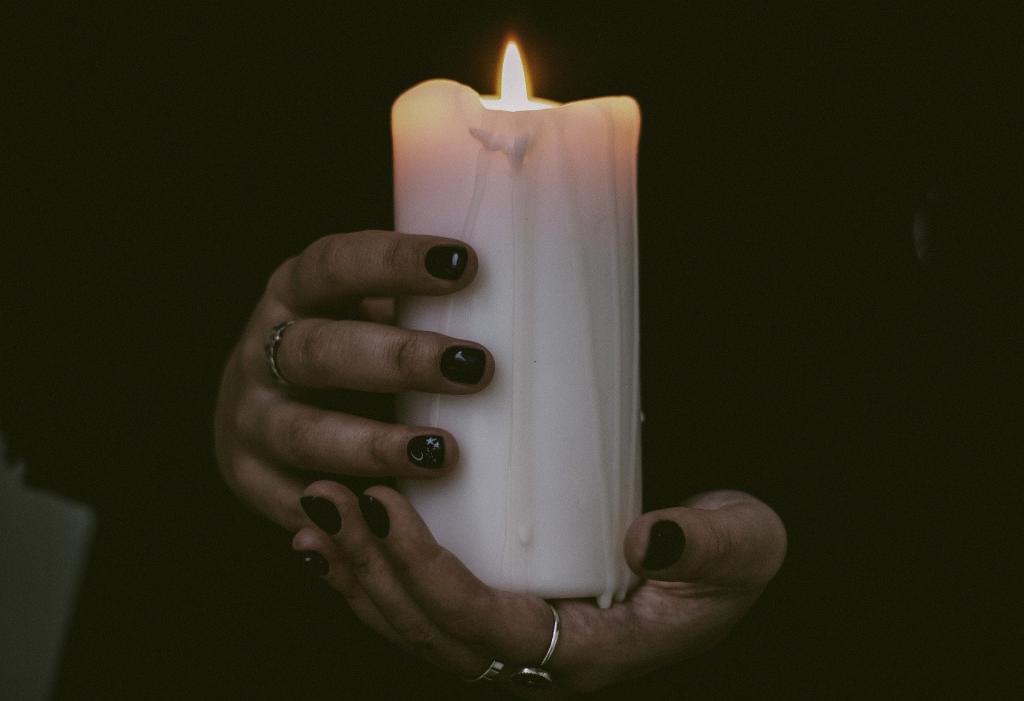 *=Registration may be required.
Samhain and Halloween Coverage
Witches remember those lost to COVID-19 among the dead at Samhain
Religion News Service
A solemn occasion with Celtic roots, Samhain takes place at a time when many religions and cultures believe the veil between the living and the dead is thinnest…
UK: Schools ban Halloween celebrations due to religious objections
iNews
In some schools, Halloween has joined the ever-lengthening list of banned fun, because parents of one religious denomination or another object to its origins as a pagan festival…
Every October, the media remembers Witches exist
The Wild Hunt
It's October – we all know what that means. Several of us at The Wild Hunt have been contacted with requests for interviews about the recent growth of Witchcraft. It is an annual obsession in mainstream media…
UK: Six real witches share how they're spending Halloween
Metro
Halloween – or Samhain – is a longstanding celebration, with Celtic literature showing references to it as far back as the 10th century…
US: Las Cruces Pagan Pride Day returns Saturday in time for Samhain holiday
Las Cruces Sun News
The annual Pagan Pride Day returns to Las Cruces' Pioneer Women's Park Saturday, Oct. 30 as part of an international effort to educate and bring awareness to pagan beliefs…
My affair with witchcraft
Salon
Reeling from two break-ups — romantic and spiritual — I went to a local witch's Halloween healing event…
On Halloween, real witches set the record straight
AZ Big Media
Flying broomsticks, evil spells and pointy hats usually come to mind when people think of witches. But Rosemary Szymanski-Lockett, a retired elementary school teacher, and Stefani Michelle, who has a communications degree, don't fit that description…
'I'm proud to be a real-life witch'
BBC
Tonks Brown lives on her own in a remote croft in the Scottish Highlands and says she is proud to be a real-life witch…
Hip witchcraft is on the rise in the US
USA Today
On Halloween night, Charlene Dzielak will light candles and incense in front of an altar and invite her departed loved ones to join her in a "dumb supper," a feast eaten in silence out of reverence for the dead who can't speak…
Witchcraft isn't just for Halloween anymore
Religion News Service
Every year as we approach Halloween, media outlets hungrily seek out witches for stories that discover, year after year, that witchcraft is "real."…
Ireland: Halloween has been commercialised, repackaged, and resold to us…but it's not all bad
Independent.ie
Halloween is now an Americanised celebration with pumpkins and 'trick or treat' replacing the custom of carved swedes and bin bag costumes. It's okay to embrace this curious amalgam so long as we leave room for the humble Halloween of old, writes Stephen Fernane…
Halloween timeline: how the holiday has changed over the centuries
History
From pagan rituals to costumes and candy corn, discover how Halloween—and its associated traditions—has evolved through the ages…
Stoke-on-Trent witch Melanie: 'I'm not just a witch for Halloween'
Stoke-On-Trent Live
A witch is fighting against stereotypes and has called out the cliché that all witches are 'evil, cackling and green-faced'…
The environmental impact of secular Halloween
The Wild Hunt
Halloween can present a variety of challenges for Pagan parents from the spiritual to the practical…
Pagan News
UK: Researcher surveying Pagans in the military
The Wild Hunt
A new research project being undertaken seeks to explore and examine the experiences of Pagans who have served in the United Kingdom military…
Croydon has the highest concentration of witches in the UK
Time Out
According to data from the Office for National Statistics, the south London borough has the highest number of people in the UK who identify as Pagan and Wiccan, with 56,620 listing their religion as Pagan and 1,766 as Wicca…
Best places to be a witch in America? These 5 Southern California cities
California New Times
The Golden State is actually six of the top ten "best places to be a witch" in the United States…
Real witch gives away free spell for Mark Millar's latest comic book
The Scottish Sun
Mark Millar is hoping to leave readers spellbound with his latest comic creation – after asking a real-life witch to give away a magic charm with every book…
How some 'Jewitches' are embracing both Judaism and witchcraft
Religion News Service
Rabbis and witches alike are bringing together magic — often called witchcraft — and Jewish ritual…
From spellcasting to podcasting: Inside the life of a teenage witch
The Washington Post
Bennett practices witchcraft, part of a panoply of multiple nature-based spiritual practices whose growing popularity can be measured in book sales, social media activity and research…
Welcome to #witchtok – How modern witchcraft is casting a spell on a new generation of Irish women
Independent.ie
Once demonised, a modern cohort of 'witches' are turning to magical practices once again to stay balanced and healthy…
This Icelandic priestess practises a Viking-era religion, and it's on the rise
ABC News
She's a follower — and a priestess — of Ásatrú, a pagan religion that dates back to the Viking era and celebrates Norse mythology and the environment…
UK: Meet the new breed of London witches
The Evening Standard
Forget broomsticks and pointy hats, modern urban witchcraft blends feminism, wellness and a sprinkling of savvy social media marketing into a potent brew…
A brief history of London's forgotten witches
Time Out
From wronged female 'witches' to Nazi-fighting covens, here are the London spell-casters time forgot…
Not all witches are into bubble, bubble toil and trouble
Her Canberra
From campfire tales to Shakespeare's Macbeth and modern pop culture, tales of witches have always haunted the world. But in modern day Canberra, witchcraft looks nothing like the movies…
How modern day witches are reclaiming a dark history for feminism
The Independent
More than 300 years since the notorious Salem trials, a photographic exhibition shows Americans interpreting – and practising – witchcraft for the 21st century…
How tarot became a self-care phenomenon
The Guardian
Tarot used to be seen as the domain of the credulous. It's now seen as a means of coping with the present, thanks to psychology-minded practitioners like Jessica Dore…
UNC Charlotte professor's podcast connects witchcraft, how we interact on social media
Charlotte Observer
The intersection of mythology, pop culture and science intrigues Heather D. Freeman, professor of art and digital media at UNC Charlotte…
6 things I learned when I visited a witch during my pregnancy
Your Tango
Little did I know that the visit to the witch would become one of the most important events of my pregnancy…
Delaware witches have come out of the broom closet, casting spells and having fun
Delaware Online
Mandie Stevenson is in love with the 1993 Halloween comedy "Hocus Pocus," except for one major complaint…
Why the witch calls to the queer audience
Nerdist
Though there are surprisingly few queer witches in pop culture, the narrative of the witch is, almost definitionally, a queer one…
Shinto News
Shetland pony Kirara shines as Tokyo shrine's sacred horse
Nippon.com
Kirara the Shetland pony has worked as a "sacred horse" at Kumano Shrine in Tokyo for more than 20 years. Part four of our animals at work series…
Enjoy 'Jinja Ehru' from historic shrine in Tokyo
Japan Today
Japan is full of various religious buildings, but the two most common are Shinto shrines known as jinja in Japanese, and Buddhist temples which are called "tera." Both structures are often centuries old and have long-running sacred traditions…
Other News
UK: Bottle found at Rochester Independent College identified as anti-witch device
BBC
A 17th Century bottle discovered at a school 17 years ago has been identified as a rare anti-witchcraft device…
'Witch Hunts' Past & Present
Ghana: ActionAid calls for law criminalising witchcraft accusations
News Ghana
Mrs Esther Boateng, Northern Regional Programmes Manager of ActionAid, has called on the government and other relevant organizations to ensure the enactment of laws that make witchcraft accusations a criminal offence and punishable by law…
UK: Witch and professor call for Halloween pardon for executed Lancashire witches
Lytham St Annes Express
A Blackpool attraction, an academic and a witch have joined forced to call for pardons for ten women executed for witchcraft in Lancashire…
UK: St Osyth witches story told in Halloween museum exhibition
BBC
The haunting story of 16 women accused of witchcraft in a small rural village is being told in a new exhibition…
US: 'Witches are icons': Americans embrace their family ties to Salem trial victims
The Guardian
Genealogists looking for standout ancestors proud to claim connection to 17th-century 'witches'..
'Witchcraft' abuse cases in UK revealed including parent who sought exorcism for child 'pushed down stairs by ghost'
Sky News
A rape suspect last year accused the alleged victim of involvement in witchcraft, while police were called after a parent said their child was "pushed down stairs by a ghost or spirit" and a priest had been asked to do an exorcism…
Herbalist's murder highlights assault on Mayan spirituality in Guatemala
The Guardian
Spiritual guide Domingo Choc Che was tortured and burned by neighbors who accused him of witchcraft – and advocates say Christian churches are stoking prejudice…
'Joyously subversive sex goddesses': the artists who gave witches a spellbinding makeover
The Guardian
Thousands of women were slain after being accused of witchcraft. Don't they deserve more than the evil cackling hag stereotype? A powerful new book blows away the satanic baby-eating myths…