Top stories of the week in Paganism and Shinto:
US: Witches nix 'hex' prompt in teacher equity guide
Story of Stonehenge to be told in major British Museum exhibition
Gilgamesh Dream Tablet: Iraq puts looted artefact on display
Read more below…
*=Registration may be required.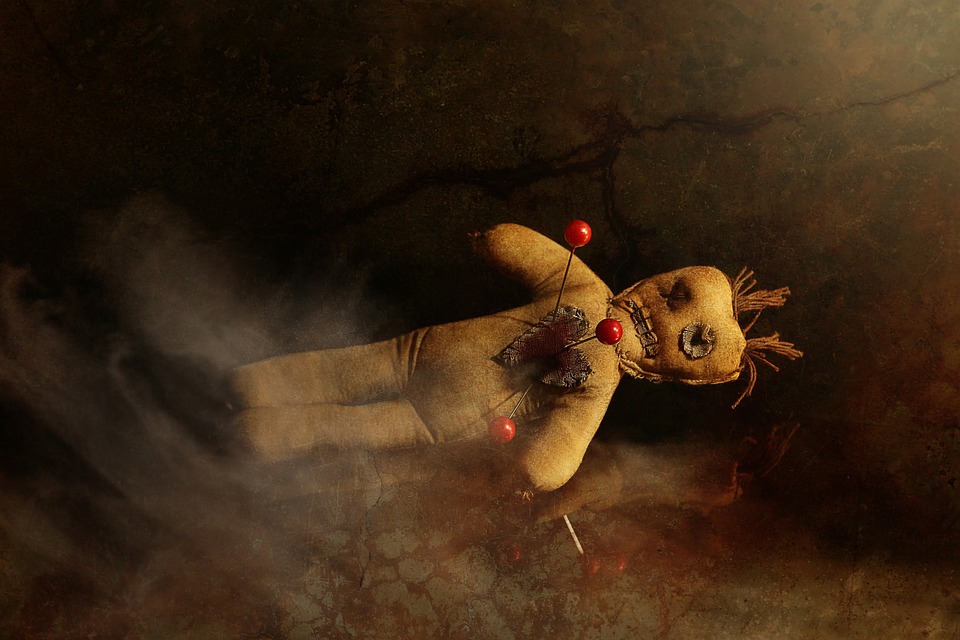 Pagan News
US: Witches and CRT critics alike nix 'hex' prompt in teacher equity guide
Religion News Service
Campbell Union High School District in San Jose, California, has come under fire for offering teachers an equity resource guide that includes "hexing" as a way of expressing their thoughts about racial justice…
UK: Ex-school's 'superhead' suing former employer for £200,000 hires witch to help him
The Sun
Sir Craig Tunstall paid £150 to a sorcerer called Kev the Witch to perform a spell in woods with a dozen members of his coven…
UK: Crowds enjoy all on offer at city's Yule Pagan and alternative fayre
Ely Standard
From handmade jewellery to crystals and natural cosmetics, there was something for everyone at this year's Ely Yule Pagan and Alternative Fayre…
The real-life witch who heavily influenced The Craft
Slash Film
When the writers of "The Craft" set out to make a movie about a group of teenage girls with an interest in witchcraft, they wanted to be as accurate as possible to the religion. To do this, they sought help from a real-life witch named Pat Devin…
Shinto News
Shrine ritual gives thanks for connections
NHK World
A Shinto shrine in central Tokyo is offering a unique solution to the very modern problem of data security by helping office workers get rid of their old business cards…
Giant good-luck arrow, rake devoted to shrine in west Japan
The Mainichi
A giant sacred arrow and rake were devoted on Dec. 5 to a shrine in Oita that is designated as a place of worship for those who died in wars…
Japan lawmakers visit war-linked Tokyo shrine in group for first time in two years
Kyodo News
A cross-party group of Japanese lawmakers on Tuesday visited Yasukuni shrine, regarded as a symbol of Japan's past militarism by its Asian neighbors, for the first time in more than two years…
Other News
Story of Stonehenge to be told in major British Museum exhibition
The Guardian
A bronze disc inlaid with gold symbols and two gold cone-shaped hats decorated with solar motifs are among objects from the Stonehenge era that will go on show for the first time in the UK at a landmark exhibition at the British Museum…
Gilgamesh Dream Tablet: Iraq puts looted artefact on display
BBC
The clay artefact bears part of the Epic of Gilgamesh, one of the world's oldest surviving works of literature…
Remains of man and woman buried with golden tongues 2500 years ago found in Egypt
Mail Online
The gold plates were placed on the tongues of the dead during the funeral to ensure that once in the other world the spirit could speak to Osiris…
'Witch Hunts' Past & Present
Ghana: Elderly woman beaten to death over 'witchcraft' accusations
Modern Ghana
An elderly woman has been lynched in Nalerigu in the North East Region over suspicions of 'witchcraft'…
Kenya: Arsonists strike again, burn house of woman killed over 'witchcraft'
The Star
Arsonists have torched the house of one of the four elderly women killed over suspected 'witchcraft' in Nyagonyi, Kitutu Chache North, Kisii, a month ago…
Papua New Guinea: The women publicly tortured after being accused of 'sorcery'
BBC
'Sorcery' accusation-related violence is rife in Papua New Guinea. Although there is no reliable data available to know how frequently it happens, government figures say there have been about 6,000 incidents in the past 20 years…
Is an India free of 'witch-hunts' possible?
DownToEarth
Cases of 'witch-branding' have been reported from 12 states in India; some 2,300 'witches' were murdered between 1999 and 2003…
The legacy of "witch-hunts" continue
The Wild Hunt
In late July the Human Rights Council of the United Nations adopted a resolution focused on eliminating accusations of "witchcraft" and ritual attacks but attacks, assaults, and murders continue to occur within African and other countries around the globe…
How trauma from the European witch hunts has harmed today's generation
Mail Online
A psychotherapist has claimed the trauma suffered by ancestors in the European witch hunts has harmed today's generation of women…