Top stories of the week in Paganism and Shinto:
US: Gothic horror writer Anne Rice dies aged 80
UK: Scottish 'witches' to be posthumously pardoned after 300 years
Spanish researchers discover possible location of legendary temple of Hercules Gaditanus
Read more below…
*=Registration may be required.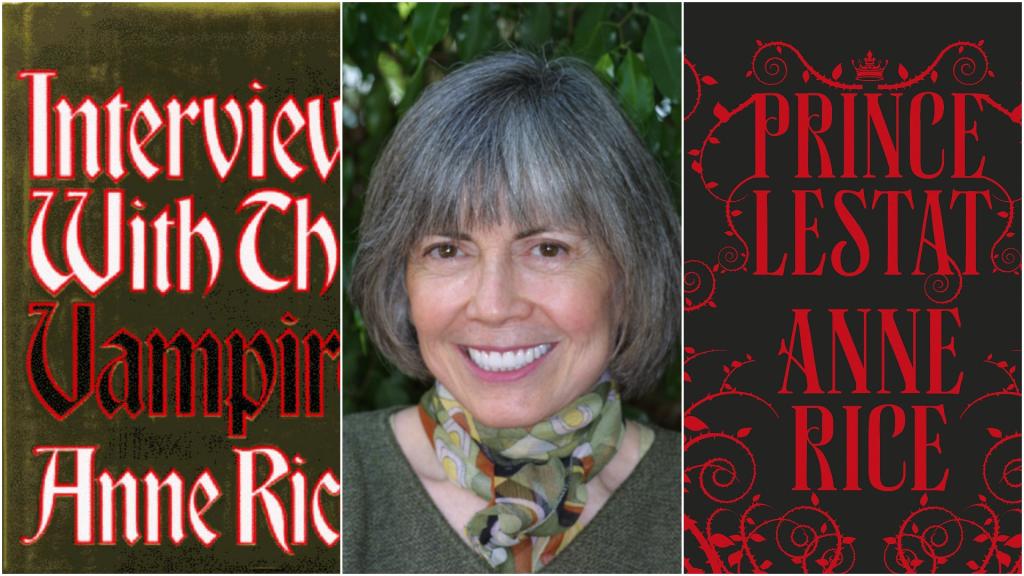 Pagan News
How to watch the Winter Solstice at Stonehenge 2021
Salisbury Journal
English Heritage is inviting people to watch from home as the Winter Solstice sunrise is going to be livestreamed from Stonehenge on the morning of Wednesday…
Winter solstice sunrise to livestream from inside Newgrange
BreakingNews.ie
The winter solstice sunrise will stream live this year from inside the passage tomb of Newgrange…
UK: Leith's first witchcraft market
Brig Newspaper
Leith's first magical market is coming to Leith Arches on December 18, this Saturday, to celebrate the pagan festival of Yule…
UK: Stardom beckons for Preston 'part time witch' after he was a hit on new dating show 
Lancashire Post
A 'part-time witch' from Preston has made a great First Impression on TV producers after appearing in a new Channel 4 show…
Tarot cards are having a moment with help from pandemic
The Washington Post*
A new generation is embracing the 78-card decks thanks to postings from influencers on visual platforms like Instagram and TikTok and unboxing videos on sites like Twitch and YouTube…
What is Romuva? Here's the lowdown on Lithuania's latest state-recognised religion
Euronews
Inija Trinkūnas is the Krivė, or high priestess, of the Romuva faith; a neo-pagan group established in part by her husband…
UK: How the Cotswold Order of Druids celebrate the Winster Solstice
Cotswold Life
Archdruid Veronica Hammond introduces Siân Ellis to the seasonal festivals of a nature-based life path..
UK: Harrogate's home for witches, spells and crystal balls
The Stray Ferret
Mystical Ways in Westminster Arcade is not your typical high street shop. This month it moved to a bigger location in the arcade on Parliament Street to accommodate Harrogate's first tarot card reading room…
Shinto News
42-year-old police sergeant disciplined for stealing about 200 yen from shrine donation box
SoraNews24
The unnamed 42-year-old sergeant, a member of the Nabari Police Precinct in Komono, Mie Prefecture, apparently used a screwdriver to open the offertory box of a certain shrine in Komono and stole about 200 yen (US$1.76) in March of this year…
China: Qingdao University launches investigation over employee's  comments on visit to Yasukuni Shrine
Global Times
Qingdao University, in East China's Shandong Province, said that it has launched an investigation after an employee was reported to post controversial comments on visit to Japan's Yasukuni Shrine and support actor Zhang Zhehan who was banned from the Chinese entertainment industry for visiting the shrine…
Trees and mirrors
Mimusubi
Imaizumi Tenmangū, in Iwatë Prefecture, was one of the many jinja devastated by the tsunami in March 2011. The jinja buildings were all washed away, leaving only the sacred tree, or shinboku, a great sugi (cedar)…
Other News
US: Anne Rice, author of Interview with the Vampire, dies aged 80
BBC
Anne Rice, author of the gothic novel Interview with the Vampire, has died at the age of 80…
Spanish researchers discover possible location of legendary temple of Hercules Gaditanus
El Pais
Experts from Seville University may have solved one of the holy grails of archaeology thanks to digital terrain modeling, which has identified a monumental structure in the Bay of Cádiz…
UK: Farmer fined for digging up ancient 'burial cairn'
BBC
A farmer has been fined £18,000 for destroying a Neolithic site on Skye…
UK: Hart house plans halted by possible Anglo Saxon remains
BBC
The discovery of a possible Anglo Saxon burial site has halted plans to build a new home…
'Witch Hunts' Past & Present
UK: Scottish 'witches' to be posthumously pardoned after 300 years
Mail Online
Thousands of women accused of 'witchcraft' in Scotland are set to be posthumously pardoned after almost 300 years…
Malawi: Villagers kill chief over 'witchcraft' accusations
Malawi24
A mob at Kamanula Village killed Village Headman Kadzabwani, 63, and burned his body on allegations that he 'bewitched' his step-grandson…
Zimbabwe: Man kills brother over 'witchcraft' allegations
New Zimbabwe
A Gokwe man allegedly murdered his brother after accusing him of practising witchcraft…
Nigeria: Grandmother suffering from dementia stripped naked, beaten over 'witchcraft' allegations
Punch
Some youths have stripped naked a grandmother, Ann Soberekon, over 'witchcraft' allegations…