Top stories of the week in Paganism and Shinto:
UK: Children's author banned from faith school amid fears novel could promote witchcraft
Scottish Government urged to consider national memorial for those persecuted under Witchcraft Act
Japan: Emperor ritually plants rice seedlings at Imperial Palace paddy field
Read more below…
*=Registration may be required.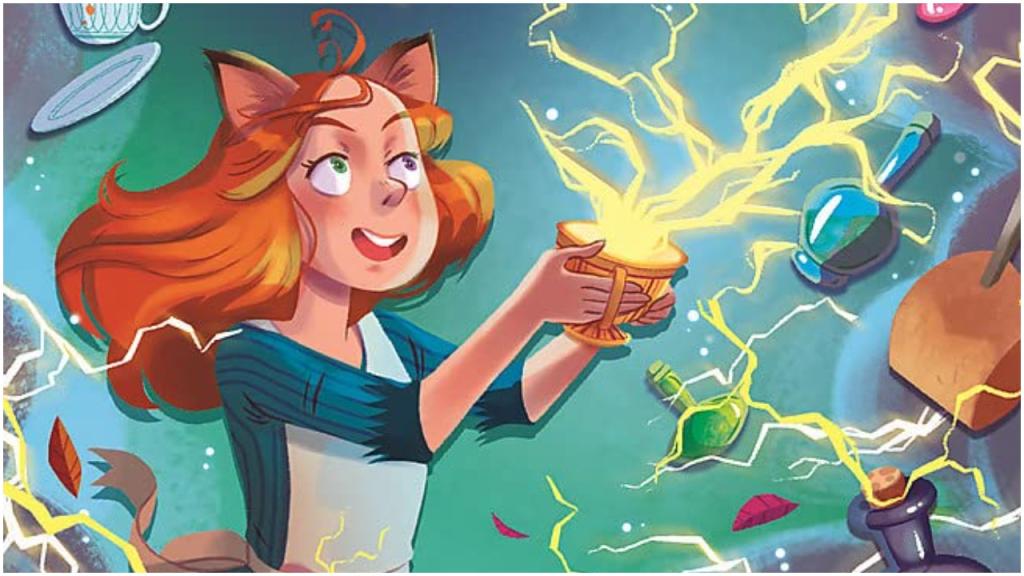 Pagan News
How a witch is using her grandmother's Slavic magic to aid Ukraine's war effort
Religion News Service
Madame Pamita's new book 'Baba Yaga's Book of Witchcraft' was released just after Russia's invasion of Ukraine — 'exactly at the time that it was so needed,' she said…
Canada: Wic-Can Fest Pagan festival slated for Severn Bridge
MuskokaRegion
Billed as Canada's oldest and longest running pagan festival, Wic-Can Fest has been held around the Summer Solstice since 1982…
UK: Edinburgh Witchcraft market returns to the city this June
GlasgowLive
The Edinburgh Witchcraft market returns to the city this June, the market made their debut last year when the y held a festival in December featuring local artists and 'magical practitioners'…
UK: Life as a Leeds pagan including retired vicar and mum who taught school about rituals and witchcraft
LeedsLife
LeedsLive spoke to a couple of members of Leodis Pagan Circle to find out what life is like for those who practice the religion in 2022…
UK: This is what it's like at a full moon ritual with a Coventry witches coven
CoventryLive
We were invited to take part in a thousands-year-old ritual which involved chanting, singing and spells…
UK: Convicted killer used alias to contact women on Pagan site
The Northern Echo
A murderer who killed a sex worker is back behind bars after he started contacting women on a dating site and a Pagan website…
UK: Welsh Occult Conference
The Wild Hunt
Held in the border town of Welshpool at the Town Hall, the 2022 conference on May 14 bounced back from last year's covid cancellation to full strength…
Summer solstice celebrations across the UK: a short history and four places to celebrate in 2022
National Geographic
Celebrations of midsummer have long marked the UK landscape with festivities…
Shinto News
Emperor ritually plants rice seedlings at Imperial Palace paddy field
NHK
Rice will be harvested in autumn and offered to deities in Shinto rituals at the palace, including the Niiname-sai harvest festival in November…
Why does Japan's most famous ocean legend end at this temple in the middle of the mountains?
SoraNews24
Urashima Taro spent centuries at the sea dragon's palace at the bottom of the ocean, but this Nagano temple says it's where the story ends…
Other News
Greece: Secrets of long-lost temple of Artemis revealed after 100-year search
Greek City Times
Archaeologists on the Greek island of Euboea have uncovered a temple dedicated to Artemis, the goddess of hunting and the moon, after a century of searching for the long-lost classical sanctuary dedicated to the ancient deity…
Egypt: Ruins of ancient temple for Zeus unearthed in Sinai
Arab News
Egyptian archaeologists unearthed the ruins of a temple for the ancient Greek god Zeus in the Sinai Peninsula, antiquities authorities said Monday…
Full lunar eclipse creates rare super blood Moon
BBC
Stargazers have been treated overnight to a stunning and unusual sight – a super blood Moon…
UK: Marina Warner on the volcanic power of witches, she-devils and divinities
The Guardian
The writer has always resisted deity worship but she found her senses sparking at the British Museum's gripping show about female superbeings – one wearing a necklace of severed heads…
UK: Witch marks found carved into 300-year-old Sunderland church to ward off evil
Sunderland Echo
Workers restoring a 300-year-old Sunderland church have uncovered what are believed to be symbols carved into its woodwork to ward off evil…
UK: The magic of Stonehenge
Financial Times*
It captivated Henry Moore and is now the subject of a major exhibition. What is it about the stone circle that we still find so alluring?…
Stonehenge Neolithic builders 'feasted' on raw cow guts
BBC
The prehistoric tribes that built Stonehenge likely "feasted" on the ra w organs of cattle, scientists believe…
How fear, sex and power shaped ancient mythology
BBC
The mythical goddesses who broke the rules of sex and power – and manifested our worst anxieties. Daisy Dunn explores the fierce deities who were both revered and feared…
'Witch Hunts' Past & Present

UK: Children's author banned from faith school amid fears novel could promote witchcraft
Mail Online
A children's author has been banned from reading his new book at a London based faith school because they did not want to be seen 'promoting witchcraft'…
UK: Peebles memorial planned for people executed for witchcraft
BBC
The first memorial in the Borders to honour people executed under the Witchcraft Act is planned for Peebles….
India: Man kills widow branded 'witch'
The Pioneer
Chhattisgarh Police on Sunday arrested a man for killing a woman after branding her a 'witch' ('tonhi') on suspicion of 'practicing black magic' on his wife in Kabirdham district…
India: 65-yr-old Odisha tribal priest beaten to death alleging 'witchcraft'
Hindustan Times
A 65-year-old priest in tribal-dominated Malkangiri district was thrashed to death on Tuesday by his neighbours alleging that he 'practised witchcraft', police said…
Zambia: Man, 74, hacked over 'witchcraft' allegations
Zambia Daily Mail Limited
A 74-year-old man of Lukata village of Chongwe district has been axed in the head for allegedly 'practising witchcraft'…
India: Two held captive, assaulted over suspicion of 'witchcraft'
Ommcom News
Two persons were held captive and beaten mercilessly by villagers over suspicion of 'witchcraft' in Ganjam on Saturday…
UK: Edinburgh's history of brutal witch hunts to be explored in new BBC documentary
Edinburgh Live
Television presenter and British historian Lucy Worsley is heading to Edinburgh and East Lothian to reinvestigate some of the biggest chapters in UK history…
UK: The dark tale of the elderly Hertfordshire couple condemned to death for witchcraft after begging for milk
HertsLive
The true story of Ruth and John Osborne, who lived in a workhouse in Tring, is horrifically sad…
Prejudices that led to witch-hunts still affect women today, says historian
The Guardian
Prejudices that led to witch-hunts hundreds of years ago have not disappeared and women are still on the receiving end of men's anger, a leading historian has said…