Top stories of the week in Paganism and Shinto:
UK: Thousands welcome back summer solstice celebrations at Stonehenge
UK: Women convicted of witchcraft 300 years ago 'could be legally pardoned'
Marble head of Hercules pulled up from Roman shipwreck site in Greece
Read more below…
*=Registration may be required.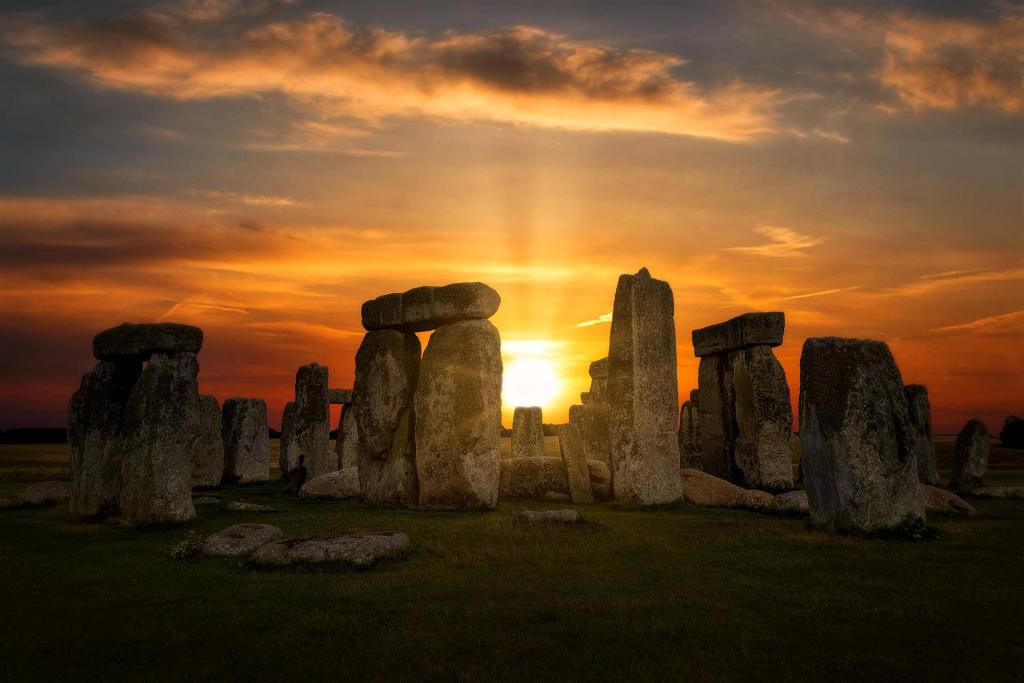 Summer Solstice coverage
UK summer solstice: Thousands welcome back celebrations at Stonehenge
BBC
More than 6,000 people have gathered to watch the sunrise at Stonehenge for the summer solstice…
UK: Duchess of Cornwall delayed as modern-day druids visit Stonehenge
The Telegraph*
The nearby road became gridlocked because new-age revellers were on their way to campsites near the ancient monument…
UK: Anglesey Druids gather for dawn ceremony to mark summer solstice
Deeside.com
Members of the Anglesey Druid Order led celebrations of the summer solstice at Bryn Celli Ddu near Llanddaniel…
UK: Man, 22, dies watching summer solstice sunset during longest day celebrations
The Independent
Man pronounced dead at the scene as air ambulances flown to Devon beauty spot…
Litha 2022 summer solstice rituals for Midsummer festival in pagan Wheel of the Year
Birmingham Live
The actual solstice – the day when the sun reaches its highest point and when daylight is longest – is June 21 this year. That's when revellers gather at Stonehenge to watch the sunrise. So what does Litha mean and how is it celebrated among pagan communities?…
What is summer solstice and how is it celebrated around the world?
Euronews
The event marks the longest day of the year and the astronomical start of summer…
Other Pagan News
US: Witchcraft store coming to Conshohocken
More Than The Curve
Witch's Way Craft, which is currently an online new-age holistic gift shop, has signed a lease for the space at 320 Fayette Street in Conshohocken…
Shinto News
The priest of Japan's forbidden zone
Vice
At Shinto shrines inside the "hot zone" heavily contaminated by radioactive fallout from the Fukushima Nuclear Power Plant disaster in 2011, 91-year-old Nobuhiko Ise keeps tradition alive…
Copy of legendary book on art of ninja found at shrine in west Japan city
The Mainichi
The city of Koka in Shiga Prefecture, known as a "ninja village," announced on June 19 that a written copy of the original source of a famous book on the art of ninja from the Edo period (1603-1867) has been found at a local shrine for the first time…
Baby deer born at Kashima Shrine delight visitors
NHK World
Baby deer are drawing visitors to Kashima Shrine in Ibaraki Prefecture, north of Tokyo…
Woman arrested for attempted murder after stabbing man at shrine
Japan Today
Police in Hiroshima have arrested a 40-year-old unemployed woman on suspicion of attempted murder after she allegedly stabbed a 39-year-old male acquaintance with a knife at a shrine…
Totoro's home: Japan crowdfund for forest that inspired film
The Japan Times*
A Japanese city is launching a crowdfunding campaign to help preserve a special spot of woodland: the forest that inspired the animator of beloved movie "My Neighbor Totoro."…
Ise Jingu: Finding divine grace along with hospitality at a grand shrine
The Asahi Shimbun
From around the 12th century, commoners young and old alike longed to make the once-in-a-lifetime visit to pay their respects to Amaterasu, Japan's great ancestral deity, enshrined at what one might call Japan's shrine of all shrines…
Celebrate Japan's upcoming Star Festival with Tanabata wagashi from historic confectioners
Japan Today
Tsuruya Yoshinobu's Tanabata-themed sweets use the motifs of stars and galaxy-inspired colors to express the story…
Bon Odori – a dance-off between revivalism and multiculturalism in Malaysia
The Straits Times
The Bon Odori controversy caused by warnings to Malaysia's Muslims not to participate in a Japanese-inspired dance festival raises important questions about how Malaysia can sustain its multicultural character against the rising tide of Islamisation.
Other News
Marble head of Hercules pulled up from Roman shipwreck site in Greece
The Guardian
Rich archaeological area 50 metres under sea off Antikythera gives up yet more treasures after boulders removed…
Germany ready to return 'looted' goddess statue to Cameroon
The Times*
The Humboldt Forum, a sprawling new complex of ethnology and anthropology museums in Berlin, is expected to dispatch Ngonnso to Cameroon after a meeting of its governing board next week…
UK: Why you should visit Castlerigg stone circle
The Guardian
Instead of fighting the crowds of tourists at Stonehenge, head to beautiful Keswick to visit one of the country's earliest monuments – solstice or no solstice…
Why we need fairies
Unherd
Our perception of the world has lost all wonder…
'Witch Hunts' Past & Present

UK: Women convicted of witchcraft 300 years ago 'could be legally pardoned'
STV
A member of the Scottish parliament has launched a bill that could see thousands of women convicted of witchcraft around 300 years ago legally pardoned…