Top stories of the week in Paganism and Shinto:
US: Last convicted Salem 'witch' is finally cleared
Ghana: Three MPs sponsor bill to criminalise witchcraft accusations
Iconic star festival in Japan draws large crowds despite fresh COVID wave
Read more below…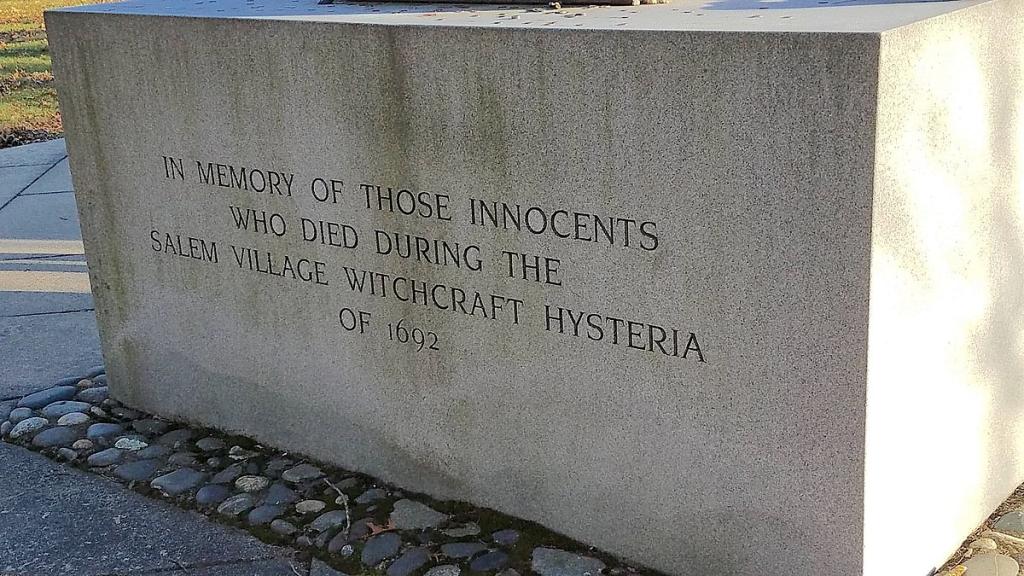 *=Registration may be required.
Pagan News
"Traditional Gardnerian" declaration draws accusations of transphobia
The Wild Hunt
A document published last week and signed on July 18, 2022 by an anonymous group of Gardnerian witches is creating controversy in the Pagan community reflective of the wider debate in America on gender identity…
US: First-ever Day of Witchery unfolds in Pawtuxet Park
The Providence Journal
An estimated 2,000 Rhode Islanders identify as witches, and artist, author, and priestess Laura Tempest Zakroff was among the organizers bringing practicing pagans and the curious together Sunday for the first-ever Day of Witchery in Pawtuxet Park…
US: Mystic South returns after two-year hiatus
The Wild Hunt
Mystic South Conference rolled into and out of Atlanta a little over a week ago, like a magical mirage in the mid-July record-breaking heat. An estimated 350 attendees joined the conference this year…
Ireland: Dancing at Lughnasa – Meet the women using the 3,000-year-old Celtic calendar to navigate modern life
Independent.ie*
Elaine Doyle is on a mission to help people here remember what she says many of us already know: the deep wisdom to be gained from connecting with nature and the land…
Lúnasa, paganism's August harvest holiday, becomes a moveable feast
Religion News Service
A loose combination of Irish harvest customs, Lúnasa has been adapted to match the calendar around the world…
When I celebrated the summer solstice with ancient Roman gods and goddesses
Smithsonian
Members of a group in Italy called Association Pietas are reviving the ancient religion of Rome…
US: These 2 Connecticut women are proud to be witches. They welcome others to learn about Wicca.
Yahoo!
Karen Silva and Sharon L'Heureux, both of Meriden, are proud to count themselves among the nation's witches…
King Knight review – California witches go to high school reunion in charming comedy
The Guardian
Richard Bates Jr's indie comedy about Californian wiccans maintains a constant low-level absurdity even if it's inconsequential and underdeveloped…
Shinto News
Iconic star festival in Japan draws large crowds despite fresh COVID wave
The Mainichi
An annual star festival in the northeastern Japan city of Sendai, known for its hundreds of brilliant hanging decorations in shopping areas, commenced Saturday with the biggest crowds expected since the start of the coronavirus pandemic…
US: L.A. Tanabata Festival set for Aug. 13-22
The Rafu Shimpo
The 12th Los Angeles Tanabata Festival is set to open on Saturday, Aug. 13, and the giant 7-foot kazari (decorations) will remain on display through Aug. 22 at the Japanese American National Museum in Little Tokyo…
A special trip to Kifune shrine recharges the soul
SoraNews24
This summer, Central Japan Railway is inviting people to visit Kyoto with a special "Souda Kyoto Ikou" ("That's right, Let's go to Kyoto!") campaign. One shrine taking part is the beautiful Kifune, which remains a top destination for travellers…
In Japan, ties between politics and religion run deep
The Japan Times*
In the wake of Shinzo Abe's assassination last month, which the suspect claims was motivated by the former prime minister's connection to the Unification Church, the relationship between Japanese politics and religion has come under increasing scrutiny — with experts suggesting that it is both widespread and pervasive…
You can expect these 6 customs at a traditional Japanese wedding
Brides
An expert gives insight into the bride's attire, gifts that are given, and more…
Other News
UK: Eleven in court for child sex ring including witchcraft and Ouija boards
LBC
Eleven people have appeared in court accused of taking part in a child sex ring which also allegedly involves witchcraft…
Ancient Egyptian temple to the sun god uncovered near Cairo
Live Science
Archaeologists have unearthed the remains of a 4,500-year-old temple dedicated to the Egyptian sun god Ra at the site of Abu Ghurab, about 12 miles (20 kilometers) south of Cairo…
British Museum proposes new 'Parthenon partnership' with Greece in bid to end deadlock over Marbles
The Art Newspaper
Officials will loan the ancient sculptures only if they are returned to London…
Turkey: Ancient goddess Nike artifacts return to Izmir museum
Daily Sabah
Artifacts dedicated to the cult of Nike, the goddess of victory in mythology, are waiting for their visitors at the Izmir Archeology Museum…
UK: London Museum to return 72 artefacts to Nigeria
BBC
A London museum says it has agreed to return to Nigeria artefacts looted in the 19th Century from the Kingdom of Benin…
US: Mining at sacred Apache site heads to Supreme Court as religious liberty case
The Wild Hunt
On June 24, the U.S. Ninth Circuit Court of Appeals ruled the Oak Flat land exchange could proceed. In 2014, the U.S. Congress brokered this land exchange which included Oak Flat…
Egypt: Two giant sphinxes discovered among ruins of Pharaoh's temple
IFL Science
Two colossal limestone statues thought to depict an ancient Pharaoh in the form of a Sphinx have been uncovered thanks to a recent restoration project by the Egyptian Ministry of Antiquities and the German Archaeological Institute…
What the animal kingdom meant to ancient societies
Discover
Ancient Egypt, the Mayan civilization and ancient Rome all valued wild animals differently, between hunting, sacrificing and burying them with the dead…
30 witch movies that are guaranteed to put a spell on you
Cosmopolitan
If you're looking to kick off Halloween a lil early (or are simply in the mood for some toil and trouble), then check out all the 30 best witch movies you can stream right now…
'Witch hunts' past and present
US: Last convicted Salem 'witch' is finally cleared
Smithsonian
Elizabeth Johnson Jr. has been officially exonerated—thanks to a dogged band of middle schoolers…
Ghana: Three MPs sponsor bill to criminalise witchcraft accusations
GhanaWeb
Three Members of Parliament are sponsoring a Private Members Bill to criminalise witchcraft accusations in the country…
India: Elderly man beaten to death on suspicion of 'witchcraft'
Newsroom Odisha
In a shocking incident, an elderly man was allegedly beaten to death on suspicion of practicing 'witchcraft' in a village in Odisha's Rayagada district, police said on Thursday…