Top stories of the week in Paganism and Shinto:
US: Pastor organises Halloween book burning of 'occult-related' materials
Ireland: Druid criticises Hallowe'en protests
US: Christians criticise Disney star Vanessa Hudgens for practising witchcraft
Read more below…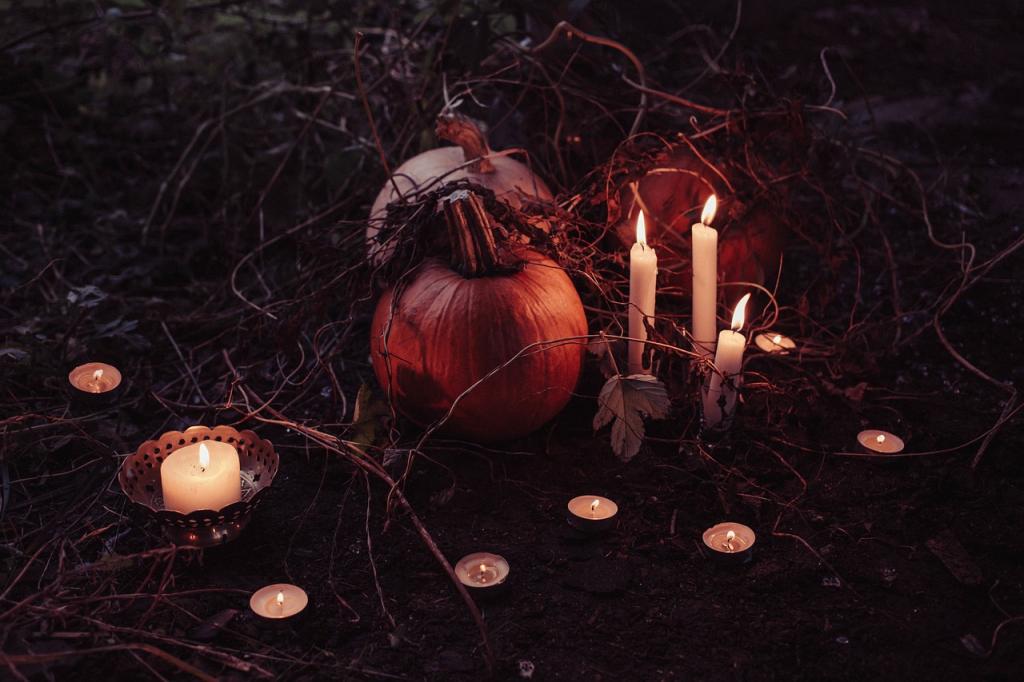 *=Registration may be required.
Samhain coverage
US: Pastor organises Halloween book burning of 'occult-related' materials
The Roys Report
A controversial Tennessee pastor and revivalist preacher has planned a "massive burning" service at his church, calling on Christians to bring occult-related books and materials to be destroyed…
Ireland: Druid criticises Hallowe'en protests
Derry Now
In the wake of the proposed protest against Derry's Hallowe'en carnival parade by members of United Christian Witness, Derry Now was contacted by local druid, Bryan Sutherland…
Hop-Tu-Naa: The Celtic festival celebrated every Halloween on the Isle of Man
Sky History
Although at first glance Hop-tu-Naa and Halloween look very similar, occurring on the same date each year with traditions stemming from Samhain, they are in fact two separate and unconnected celebrations…
Halloween in Scotland: 13 ancient customs and concepts of Celtic Halloween lost in today's world, remembering Samhain
The Scotsman*
Halloween may be celebrated worldwide nowadays, but its origins started with the Celts – one of Scotland's ancient ancestors that celebrated the frightful festival with customs completely unique to what we see in the modern world we inhabit today…
10 of the best witch manga to read this witchy season (or anytime!)
Book Riot
With fall in full swing and Halloween just around the corner, 'tis the season for witchy reads!…
Pagan News
US: Megan Fox reads witchcraft book (sans engagement ring) amid split rumours
Jezebel
Is the actress getting witchier than usual because it's October?…
US: Witchcraft store opens in historic Orenco Mercantile
Oregon Live
The historic Orenco grocery building in one of Hillsboro's oldest neighborhoods has reopened as a retail store selling Wiccan items, witchcraft supplies and oddities…
UK: Cost-of-living crisis hits witches swapping saucepans for cauldrons, using cheap herb mix for spells
Wales Online
Would-be witches have asked Alexa Thompson, 23, from the Scottish Highlands how to cast spells on a tight budget. Alexa shares a DIY 'protection spell' using just four ingredients that she says 'dispels negative energies'…
Black witches debunk witchcraft's biggest myths
Essence
European misconceptions of blackness and witchcraft are still influencing today's views on witches and traditional, non-Christian religions…
UK: Meet London's next-gen witches
Time Out
TikTok, fashion and hustle culture blur together to create a very 21st century kind of witchcraft…
US: Conversations with a Witch
Chelsea News
The James NoMad Hotel has a Witch in Residence to meet all your Halloween needs…
Are witches real? Yes, but not in a Wizard of Oz, Hocus Pocus sort of way – historians and modern practitioners explain
South China Morning Post
Historians trace its association with the devil to the 10th century, when the notion of witches riding broomsticks arose; today, there are witches everywhere…
UK: The most bewitching places to go in London
Time Out
Leave the fake broomstick at home. We're getting real about the city's witchy scene…
Shinto News
Shrine at wit's end as climbers scale, deface sacred rock on famed Japanese peak
The Mainichi
At the summit of the 2,599-meter-tall Mount Kinpu, one of Japan's "100 most famous peaks," looms a deified tower of rock dubbed "Gojoiwa" that is sacred to Kanazakura Shinto shrine, some 12 kilometers distant in the Yamanashi prefectural capital of Kofu…
The scaffolding around Miyajima's floating torii gate has been removed
Time Out
Good news – restoration work on Itsukushima Shrine's famous 'floating' torii gate will be completed by year end…
Japan PM Kishida sends ritual offering to war-linked Yasukuni shrine
Kyodo News
Prime Minister Fumio Kishida on Monday sent a ritual offering to the war-linked Yasukuni shrine in Tokyo, a source of diplomatic friction with some Asian neighbors who view it as a symbol of Japan's past militarism…
10 best anime shrine maidens, ranked
CBR.com
Whether they're the protagonist or take on a supporting role, shrine maidens are always fan-favorite characters…
Konsei-sama
Mimusubi
The notable thing about Konsei-sama is that the goshintai is normally visible, which is unusual for Shinto, and is always a large image of a penis…
What's waterfall tourism?
Metropolis
Soaking in Japan's waterfalls…
Other News
Falcon shrine with cryptic message unearthed in Egypt baffles archaeologists
LiveScience
An ancient falcon shine in Berenike, an old port city in Egypt, has flummoxed archaeologists who aren't sure what to make of its headless falcons, unknown gods and cryptic message that reads, "It is improper to boil a head in here."…
Egypt: Thousands witness sun alignment at King Ramses II temple in Aswan
Ahram Online
Around 4,000 foreign tourists, Arab and Egyptian visitors gathered on Saturday at sundown at the King Ramses II temple in Abu Simbel in Aswan to watch the sun alignment, an astronomical phenomenon that takes place biannualy – on the 22nd of October and 22nd of February…
Egypt: Scholars found a long-lost star map from ancient Greek astronomer Hipparchus hidden beneath layers of medieval Christian text
Business Insider
Researchers believe they may have found a fragment of a long-lost star map compiled by the ancient Greek astronomer Hipparchus, who made the earliest known attempt to chart the entire night sky…
Iraq's ancient frieze survives war and Isis to reveal its gods
The Times*
The giant friezes of the biblical King Sennacherib carved into the sides of a canal in northern Iraq have taken 50 years to reveal…
A goddess rises in Inanna, a new take on an ancient tale
Gizmodo
Debut fantasy author Emily H. Wilson's Sumerians Trilogy offers a fresh take on the oldest story of all: The Epic of Gilgamesh…
UK: Debate continues over Stonehenge Tunnel alternatives
New Civil Engineer
The debate over the merits of alternative Stonehenge Tunnel options continues, with several organisations maintaining that other options for the road scheme should be considered…
'Witch hunts' past and present
US: Christians criticise Disney star Vanessa Hudgens for practising witchcraft amid new movie
Christian Post
Christian leaders are 'warning of the dangers' of witchcraft after Disney star Vanessa Hudgens announced a new unscripted movie about her spiritual witchcraft journey…
US: Parents accuse student mural of promoting witchcraft
NBC News
A mural painted by a high school student came under fire when parents alleged it was promoting LGBTQ imagery and witchcraft…
US: Are the Salem Witch Trials part of women's history?
The New York Times*
The accused witches of Salem still cast a powerful spell…
US: My ancestor was accused of witchcraft. Here's why her story haunts me.
The Washington Post*
Rebecca Nurse, historians agree, was one of the most surprising victims of the 1692 Salem witch trials…
US: How Sarah Jessica Parker learned about her ancestor accused of witchcraft at Salem witch trials
Urban Woman
Sarah Jessica Parker was shocked to discover during an episode of "Who Do You Think You Are?" that her 10th great-grandmother, Esther Elwell, was accused of witchcraft during the Salem Witch Trials in 1692…
Malawi: Stop accusing other people of practising witchcraft, police warn communities
Malawi24
Assistant Commissioner of Police Mwizamose Nyoni has warned witchdoctors and communities in Dedza to stop declaring people as 'witches'…
India: Jharkhand's scary truth – 1,050 women branded witches and murdered in 23 years
Business Insider
In 2022, 26 people have been killed, of which more than 95 per cent are women…
Atoning for sins against Scotland's 'witches'
The Times*
Centuries after thousands of women were executed in a grotesque quest to create a 'Godly nation', an official apology may yet be followed by a pardon…