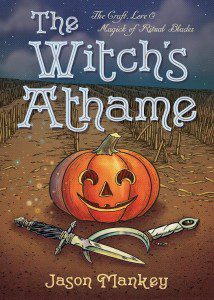 I don't have a lot of stuff for sale, but you can buy my first book from Llewellyn, The Witch's Athame, right now (even though it doesn't come out until January). I promise it's cool.
What all is in The Witch's Athame? There's a history of the athame, some great rituals, and even a few spells. It's also got some stuff in there about swords, bolines, and white-handled knives.
Right now you can buy it at:
Amazon
Barnes and Noble
Amazon UK
And hopefully at your local independent bookseller and/or Metaphysical Store.
I'm pretty proud of it, so pick one up and help a guy out!