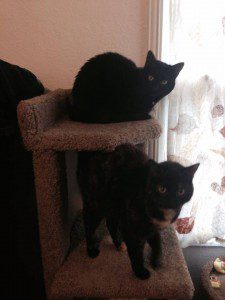 My name is Jason. I live in California with my beautiful and wonderful wife Ari and two cats. Each of those cats has claimed one of us as their human. I belong to our black cat Evie (short for Evening), while the high-strung tortie Summer (short of Midsummer) has claimed Ari.
I spend most of my time in front of my computer these days. Not only do I write Raise the Horns here at Patheos Pagan, but I'm the channel editor here too! That doesn't mean I edit every post that comes out, but I do some editorial type stuff. I recruit writers, schedule social media for articles, and about ten other little things. It's mostly fun because I work some truly awesome people, not only here at Patheos Pagan, but at Patheos Central too.
When I'm not writing on the blog I also write books. My first book for Llewellyn (and maybe my last, who knows?) is called The Witch's Athame and will be out in January of 2016. That's a long way away of course, but you can preorder it now if that's your bag. I'm really proud of most of it, especially the rituals. The rituals are awesome. I also write for Witches and Pagans magazine (at your favorite metaphysical store, I hope) and for their online site Pagan Square.
When I'm not writing I'm a pretty active Witch. I'm an initiated Gardnerian and help run a coven out of my house known as The Oak Court. I realize our name is rather pretentious sounding, but it's really just the name of the street I live on. It feels all super creative, even though it's not really creative at all. I also help facilitate an eclectic Pagan circle in Silicon Valley. All this keeps me rather busy.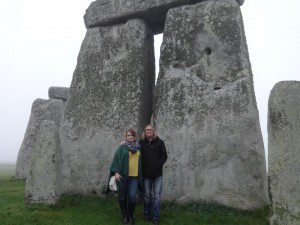 I love being on the road and visiting Pagan Festivals. Alas, I'm not a huge draw, so I don't get to do it as much as I would like. Still, I do get to do it now and again, so if you see me on the road stop by and say hi.
My hobbies include Pagan history, Steeler football, Penguin hockey, and I'm a big fan of the Michigan State Spartans and Tennessee Volunteers. (Luckily for me they don't play each other very often.) I'm also a whiskey enthusiast, a lover of hard cider, and a giant music nerd. Thanks for stopping by.