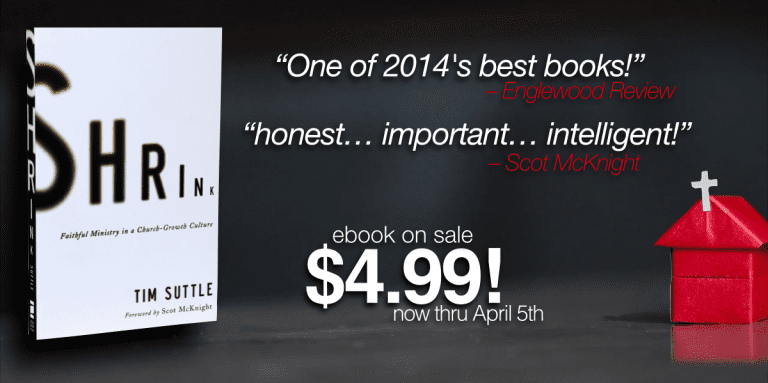 The most powerful reason the church is in decline in North America is that the church's way of being in the world does not represent a genuine alternative to mainstream society. The church leadership conversation has been coopted by our culture. When the church becomes an agent of the culture, indistinguishable in most ways from society at large, people cease to see the value in belonging, and they opt out.
The solution to this is not a new model, strategy or technique. The way forward is about faithfulness–it's about letting go of ministry outcomes, and trusting the way of Christ for our future. At some point we are going to have to ask ourselves, do we really believe God knows what God is doing with the church? Do we believe this enough to pursue faithfulness in the way of Christ regardless of the perceived results?
The entire church leadership conversation has to change. Even the sources of renewal we see in things like the missional church conversation are still bogged down in a mire of pragmatism & the need to be successful. Shrink calls into question the premise of nearly every single leadership book I've ever read or heard about precisely because it is not pragmatic. This book cannot help you grow your organization. However, if you'll take it seriously, it can help you see that the way forward can be summed up in one simple word: faithfulness.
Shrink is a new book, meant to try and offer a practical, but not pragmatic vision of what it means to be the church. The e-book of Shrink is now on sale for $4.99 through the Harper Collins website. Don't miss the chance to grab an electronic version for your kindle or computer.