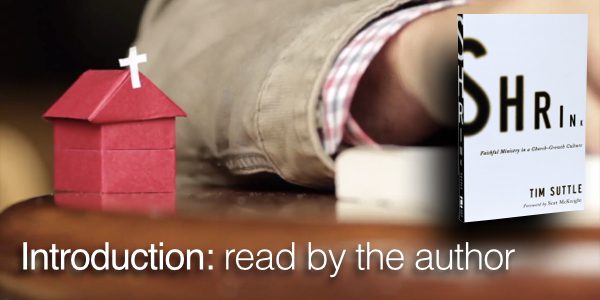 Author readings are all over youtube.com, but I've never seen an author take any care with the medium–make any kind of creative investment in them. I have long thought author reading videos could have value beyond their use as a promotional tool. They could exist as a creative way to experience the author's voice first hand. That's what I'm trying to do in this video.
I'm not sure I've ever seen another author do this kind of video treatment of their own work. The video is unique in its high production value (shot in HD & professionally edited), thematic interplay between writing and video footage, and especially the original music score created by guitarist Josh Svorinic (formerly of Cloverton).
When I find a new author or hear about a new book, one of the first things I do is search for video of the author reading their own work. Usually these are posted by fans who capture the moment via cell phone and post it themselves. Every once in awhile a well recorded reading by an author appears. Take this John Jeremiah Sullivan reading of his essay on Axl Rose from Pulphead, or there's J.K. Rowling's world premier of The Deathly Hallows, Chapter One, read for a live audience.
When my latest book, 
Shrink
, came out, one of the things I wanted to do was produce a really good live reading. Thanks to the kindness of Ross Wooten, of
Wooten Media
, and Josh Svorinic, who both donated a lot of time to make it happen, this video is now ready for public consumption.
So, if you know someone who might enjoy reading Shrink, a pastor or friend who is involved with a church, please send them a link & ask them to listen to the introduction. As always, videos like this only make an impact if readers and friends will post a link on their facebook page, or share it via social media. So that you in advance for helping me spread the word.